Overly, the market is flat and the lack of solid price movement after Oct 15 could hint at a lower level price accumulation and potential BCH bulls as long as trend above $400. Rallies above $550 and $600 could lead to surges towards $850, our first ideal bull target.
Latest Bitcoin Cash News
Aside from being a peer to peer electronic cash payment system that executes according to the dicta of Satoshi Nakamoto, Bitcoin Cash allows developers to build application on top of its blockchain. Many dApps are now live but the recent beta form launch of Hivr, a social media dApp complete with an inbuilt wallet and a native tipping tool seem to be revolutionary. At the moment, the dApp is limited to Android devices but developers plan to build the iOS version once Hivr comes out of beta.
At the moment, users can post for free onto their social news feed, chat and even tip content creators with BCH. Other dApps as Block Press for example offer limited feature as instant messaging but the creators of Hivr say they are rolling out an application that wraps up all the wonderful features found in the Bitcoin Cash community for free. Because of this, users can create post for free and enjoy a feature rich social platform that is intuitive and easy to use.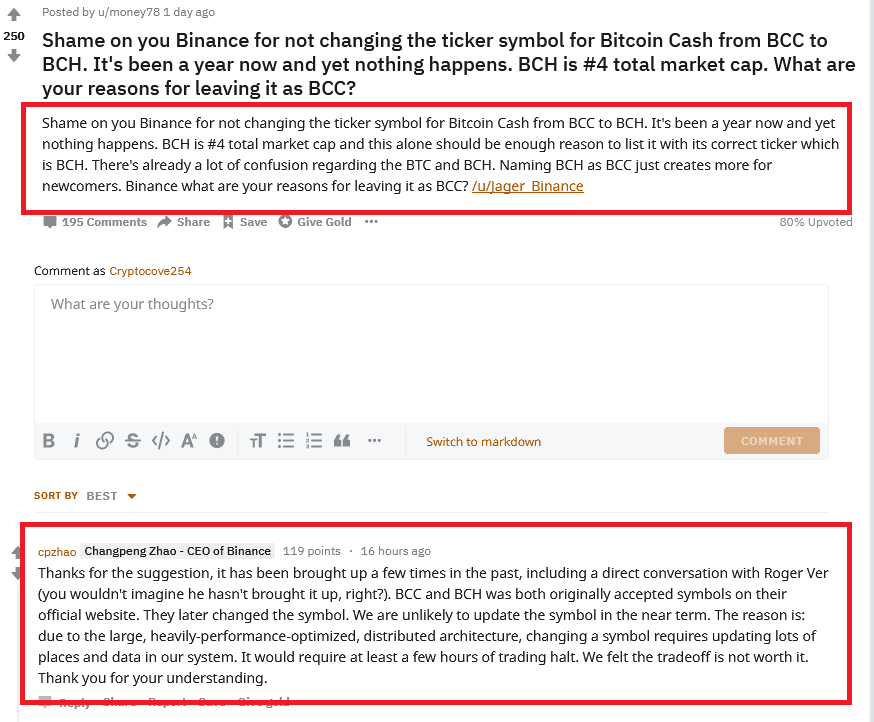 In the meantime, the CEO of Binance Zhao Changpeng responded to queries on why the world's largest cryptocurrency exchange by trading volume is yet to change the Bitcoin Cash ticker symbol from BCC to the BCH like other exchanges. In his response Zhao said BCC and BCH are both acceptable but most tend to settle for BCH. He went on and said the exchange has no plans of changing the symbol to BCH.
Bitcoin Cash (BCH/USD) Price Analysis
Weekly Chart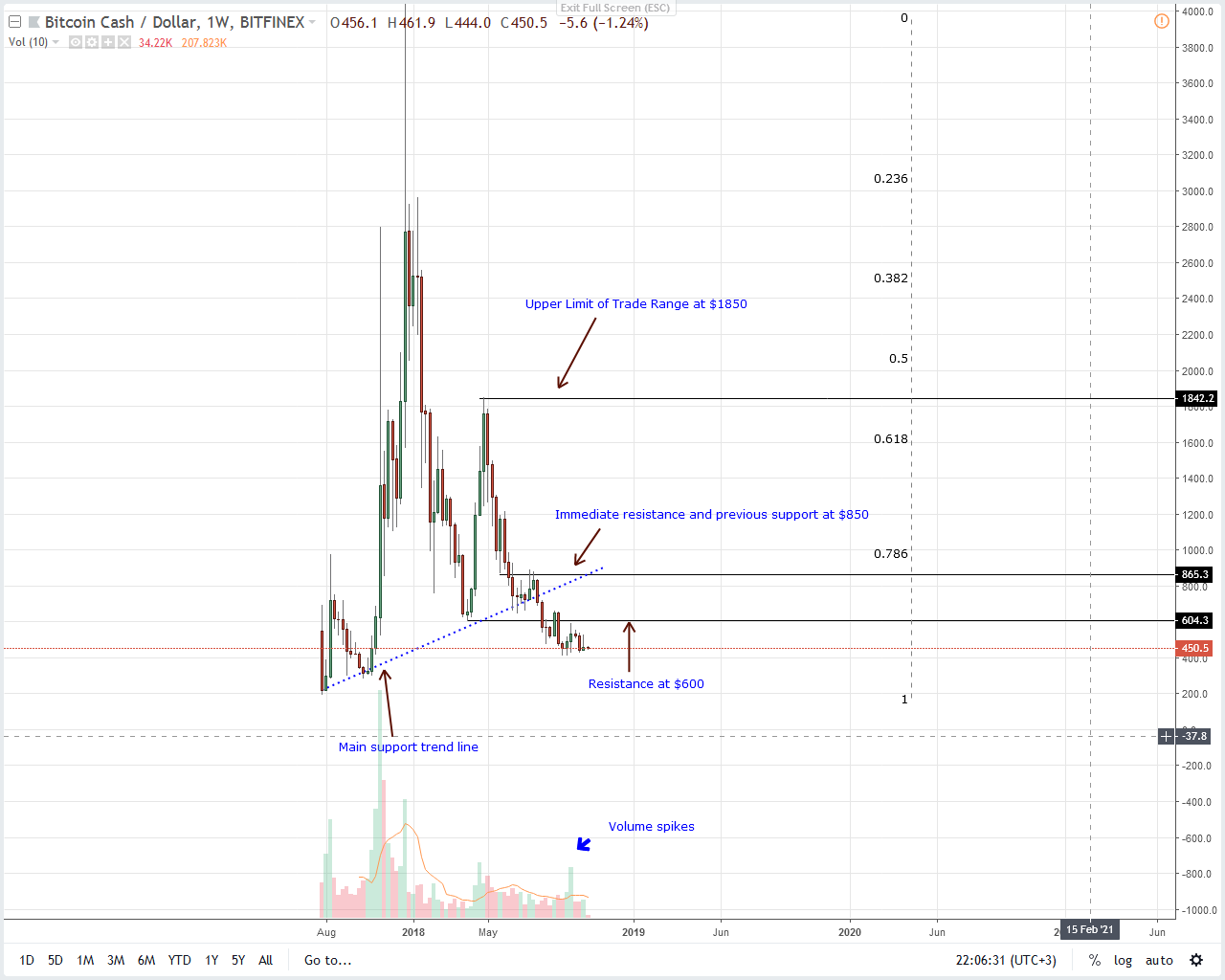 On to the charts and BCH is technically bearish and struggling to stay afloat under immense bear pressure. Even though most traders are upbeat and looking forward for prices to recover now that BCH is trading 90 percent from 2017 peaks, the lack of follow through after last week's bullish attempt mean our last Bitcoin Cash trade plan is valid as traders maintain a neutral to bearish outlook.
Previously, we had said for bulls to flourish and at least reverse this year's losses then we had to see rallies above $600 triggering bulls who in turn should eye $850 or higher. However, none of our trade conditions is live. Furthermore, what we have is a consolidation in lower time frames as BCH prices oscillate inside Sep high low.
Therefore, unless otherwise, bears are in charge and it could get worse if prices sink below Sep 2018 lows at $400 as it could herald a new bear phase with first targets at $250 in line with our last Bitcoin Cash price analysis.
Daily Chart
On to the daily chart and not only is BCH consolidating horizontally within a tight $80 range with minor resistance at Oct 11 and 15 highs at around $550, but there is a clear indecision thanks to two counter moves of Oct 11 and 15.
Even in the midst of a 90+ percent decline, we shall recommend taking a neutral stand until we see price rise and reverse Oct 11 losses or confirm it by melting below $400. If the former is the case then bulls set in motion by end of Sep could rally above $600.
Disclaimer: Views and opinions expressed are those of the author and aren't investment advice. Trading of any form involves risk and so do your due diligence before making a trading decision.