DASH/USD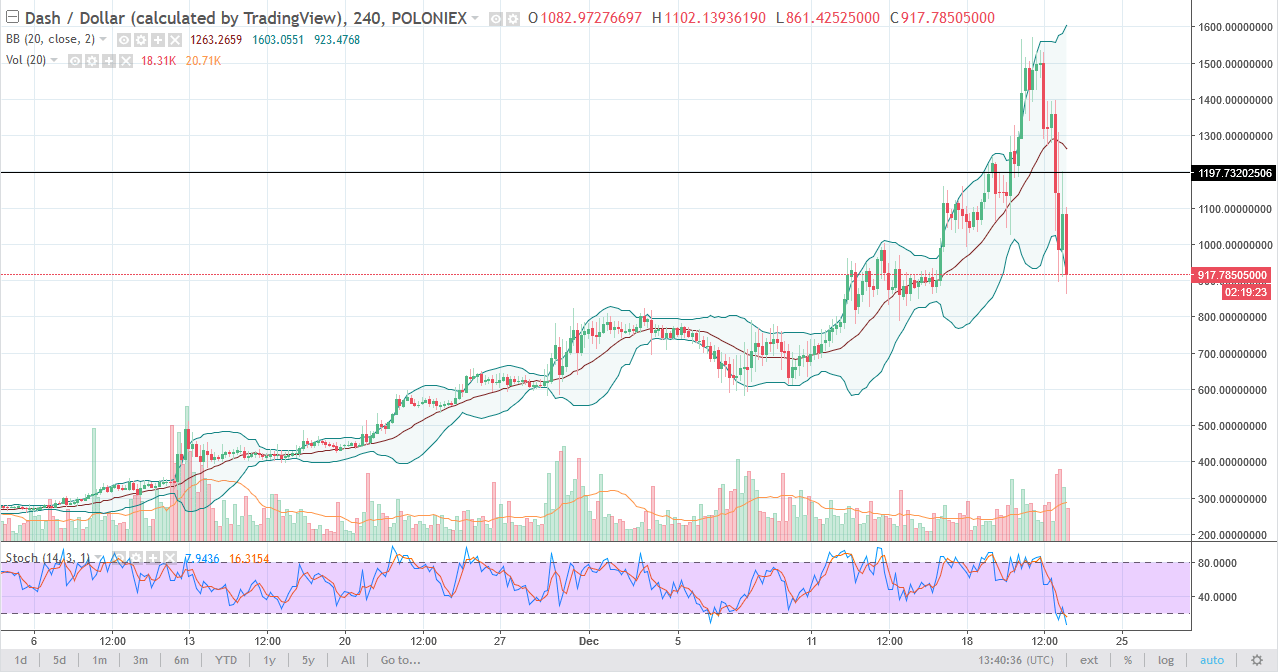 DASH lost 30% in the early part of the session on Friday, breaking below the $1000 level again. There is a significant amount of support just below at the $900 level and again at the $800 level. If we sliced through those areas, the game is probably over. The $600 level will be targeted at that point, but clearly this is not the time to get involved in the market. I know many of you have made money buying the dips, but this is not adept this is a collapse. That's not to say that we can't stabilize, but don't be the hero, let other traders support this market first. Stability of a couple of days is probably necessary.
LTC/USD
Litecoin has broken down as well, shedding 27% as I record this. The $200 level was almost certainly going to be targeted at this point, but I don't see anything structural that is going to keep the market above that level. I suspect we are looking at a return to the $160 level. Again, let other traders try to pick this market up, because quite frankly you don't want to be the hero. Catching a falling knife is much different than buying the dips.
Thanks for watching, be back next time.