ETH/USD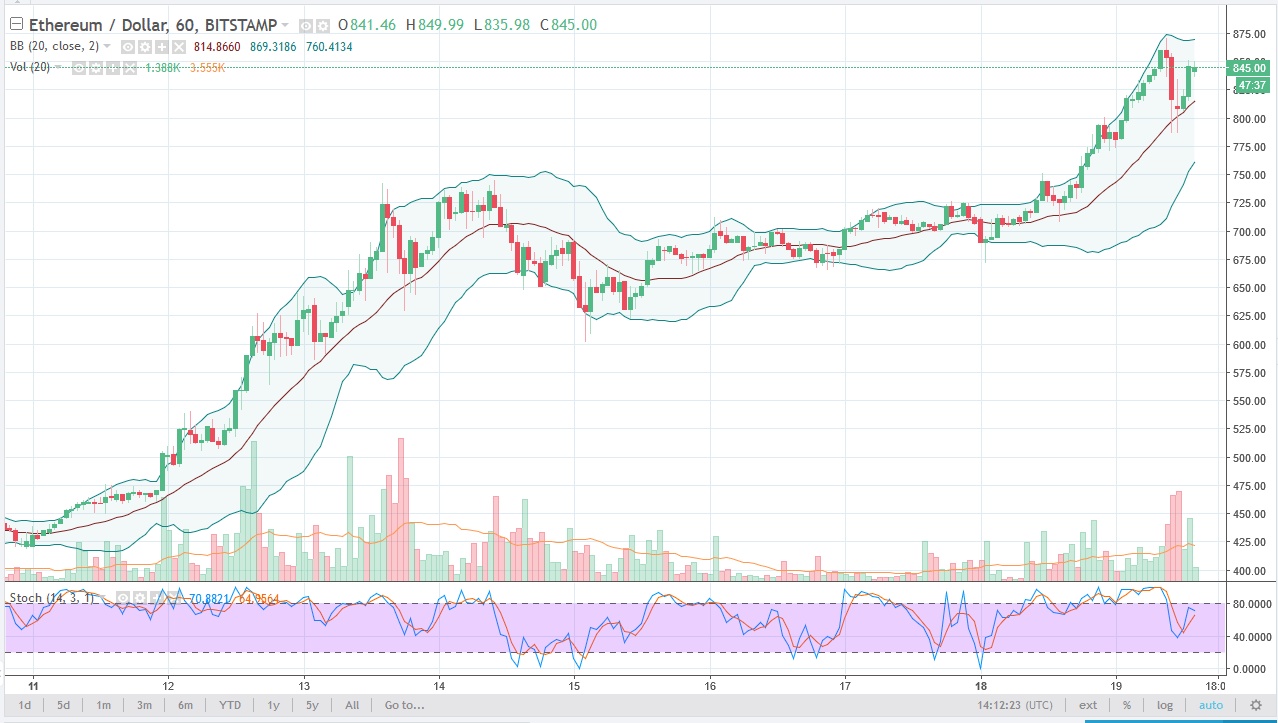 Ethereum markets rallied initially during the day on Tuesday, reaching as high as $875. However, we had a significant selloff based upon volume later in the day, but found enough bullish pressure to turn things around and rally a bit. Because of this, I believe that the market is going to go looking to break above the $875 handle, and extend its reach towards the $900 level. Buying on the dips continues to be the best way going forward.
ETH/BTC
Ethereum rallied significantly against Bitcoin during the day on Tuesday, as Bitcoin sold off in general. We have made a fresh, new high, and that of course is the very essence of a potential uptrend. Because of this, I believe in buying on the dips, but I also recognize that eventually, Bitcoin will start to take off to the upside again. Alt coins in general have been very strong.
Thanks for watching, I'll be back tomorrow.