ETH/USD
Ethereum continues to be very noisy, but quite frankly at this time of year it's very difficult to get a significant move. There's little in the way of volume, so I think that the price action can't be taken too seriously. The $600 level below should be a bit of a "floor", just as the $775 level is the "ceiling." I look at buying pullbacks as the best way to trade this market.
ETH/BTC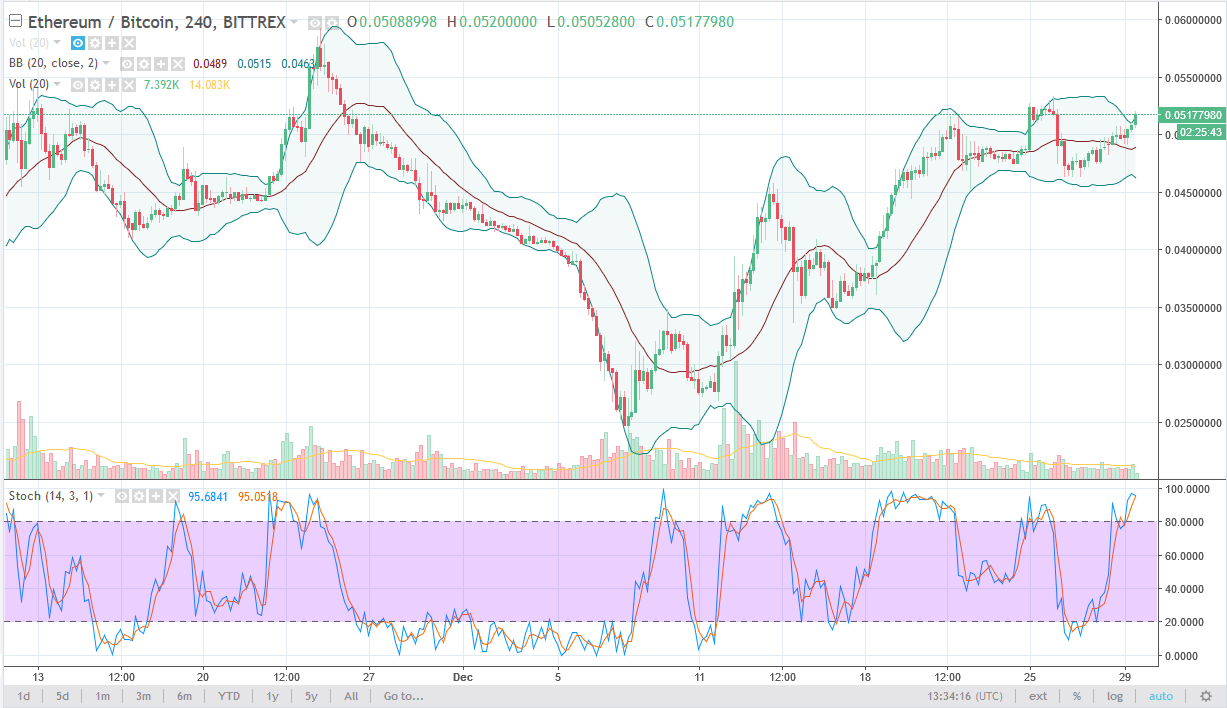 Ethereum rallied a bit during the trading session on Friday, and it looks as if we are going to continue to go higher, but we need to clear the 0.0525 level to continue the uptrend. In this thin trading environment though, I suspect we will probably pull back in drop just a bit before buying pressure returns.
Thinks watching, see you next time.