Shortly before markets closed in Europe yesterday evening, we published our thoughts on the bitcoin price. We suggested that we may finally see some action throughout the Asian session on Monday evening, and as we got a little bit of up-and-down and – as such – entered according to our breakout strategy over the weekend. Action in the bitcoin price has now matured throughout the Asian session, and as we head into a fresh European morning, did we get the action we expected, and did we manage to get in and out of the market accordingly? Take a quick look at the chart.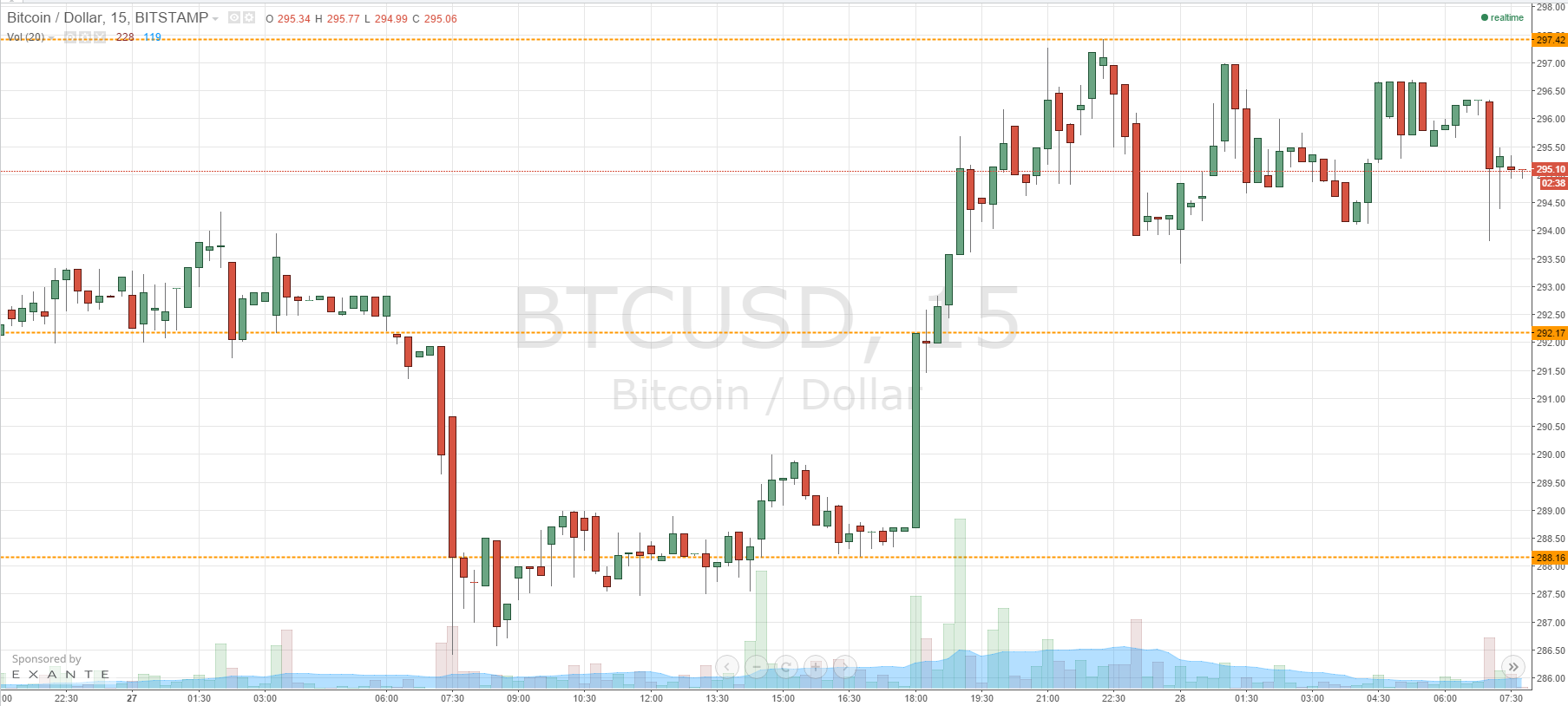 As the chart shows, shortly after we published our piece, we broke through in term resistance to get into a long entry towards our initial upside target. We broke through our target pretty quickly, and overnight reached highs of 297.42. This level now serves as in term resistance during today's session. From this high, we corrected and have ranged between in term resistance and what now serves as in term support for today, 292.97. These are the levels that we will be watching as things move forward.
First, we will look for a break above 297.42 to put us long towards a medium-term upside target of 300 flat. This is quite a tight target, so quite a tight stop is warranted, somewhere around 296 will maintain a positive risk reward profile while giving us enough room to avoid being chopped out of the trade in the event that we return to trade mid-range short-term.
Looking the other way, a break back below in term support at 292.97 will put us short towards a medium-term target of 290 flat. If we get a break below this level, it will bring 287.48 (somewhere around weekly lows) into play slightly longer-term. A stop loss on this one somewhere around 294 flat will make the trade attractive from a risk management perspective.
Charts courtesy of Trading View