Things are getting really choppy now in the bitcoin price. We noted this morning that action during the session today was likely to be a bit unpredictable and that, as a result, we were going to stick with our breakout strategy as opposed to trying to get too fancy with a combination of breakout and intrarange.
As it turns out, this was a pretty smart decision. Things have been pretty up and down throughout the European morning and early afternoon session and, as we head into the crossover between Europe and the US, it's looking a lot like this choppiness is going to continue.
It's not necessarily a bad thing if it does continue, it's just that we've got to make sure we are extremely careful with our risk management parameters. We don't want to get caught out on the wrong side of a position without a stop loss in place, in other words.
So, with that all said, let's get some levels in place that we can use to try and push through the volatility this afternoon. As ever, take a quick look at the chart below before we get started. It's a one-minute candlestick chart and it's got our key range overlaid in green.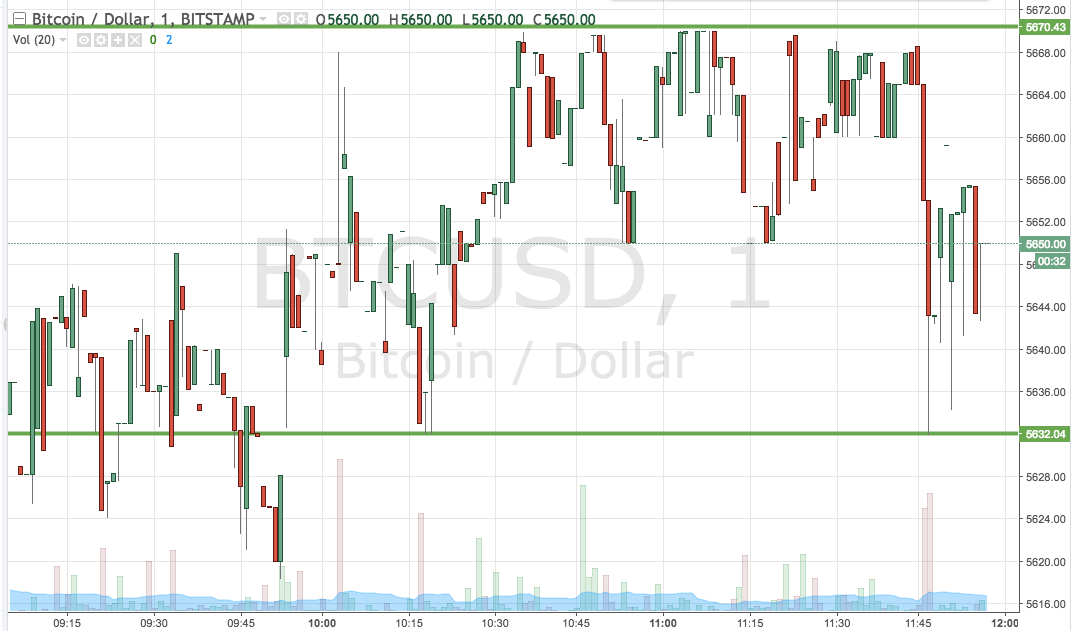 As the chart shows, the range we have in place for the session this evening (the final one of the week) comes in as defined by support to the downside at 5632 and resistance to the upside at 5670. We are going to maintain our decision to stick with a breakout strategy for the time being, so standard breakout rules apply.
Specifically, we will jump into a long trade on a close above resistance towards an immediate upside target of 5700. Conversely, a close below support will have us in short towards 5600 flat.
Let's see what happens.
Charts courtesy of Trading View