So it is Friday morning out of Europe and we have come to the end of the week as far as our intraday session bitcoin trading efforts go. Late last night, as part of the second of our twice daily bitcoin price analyses, we noted that we would love to see a continuation of the sort of action we were seeing throughout the midweek session. Specifically, price had given us plenty of opportunities to jump in and out of the markets and, not only that, but had also served up plenty of sustained momentum subsequent to signaling our entries. When we get sustained momentum subsequent to an entry it means we can stay in a trade for a fairly decent period of time and, by proxy, pull out a decent profit from the market.
So what happened overnight?
Well, more of the same. We are entering the session this morning on the back of a pretty solid run and, with a look, things will play out similarly today.
So, with that noted, let's get some levels in place that we can use for the session this morning and see if we can't replicate our success heading into the weekend. As ever, take a quick look at the chart below before we get started so as to get an idea where things stand and where we are looking to get in and out of the markets as and when things move.
It is a one-minute candlestick chart and it has our range overlaid in green.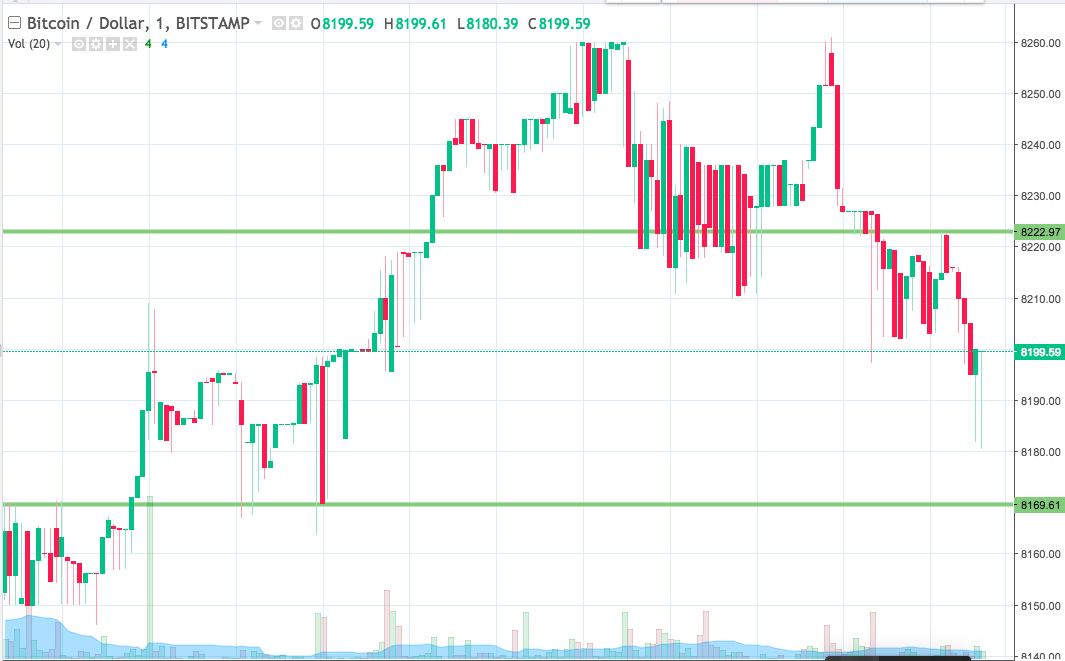 As the chart shows, the range we are looking at for the session this morning comes in as defined by support to the downside at 8169 and resistance to the upside at 8222.
If we see a close above resistance, we went along towards a target of 8250. Conversely, a close below support will have us in short towards a downside target of 8120.
Charts courtesy of Trading View