So that's another day done in our bitcoin price trading efforts and the day has played out pretty much in line with the expectations that we outlined as part of our first piece of the day, which we published at the start of the European session this morning. Price hasn't moved too much, and we haven't had too much by way of opportunities to get in and out of the markets as per the rules we outlined this morning, but we did manage to jump into a quick turnaround trade, and we are heading into this evening's session in a relatively decent position. That is, we are not down on the day, and so long as we keep things sensible this evening, we should be able to maintain this net profitability throughout the remainder of Thursday's trading.
As we move into the US afternoon, then, and into the Asian session beyond, here is a look at what we're going for tonight and where we intend to get in and out of the markets according to the rules of our strategy.
As ever, take a quick look at the chart below before we get started to get an idea of what is on.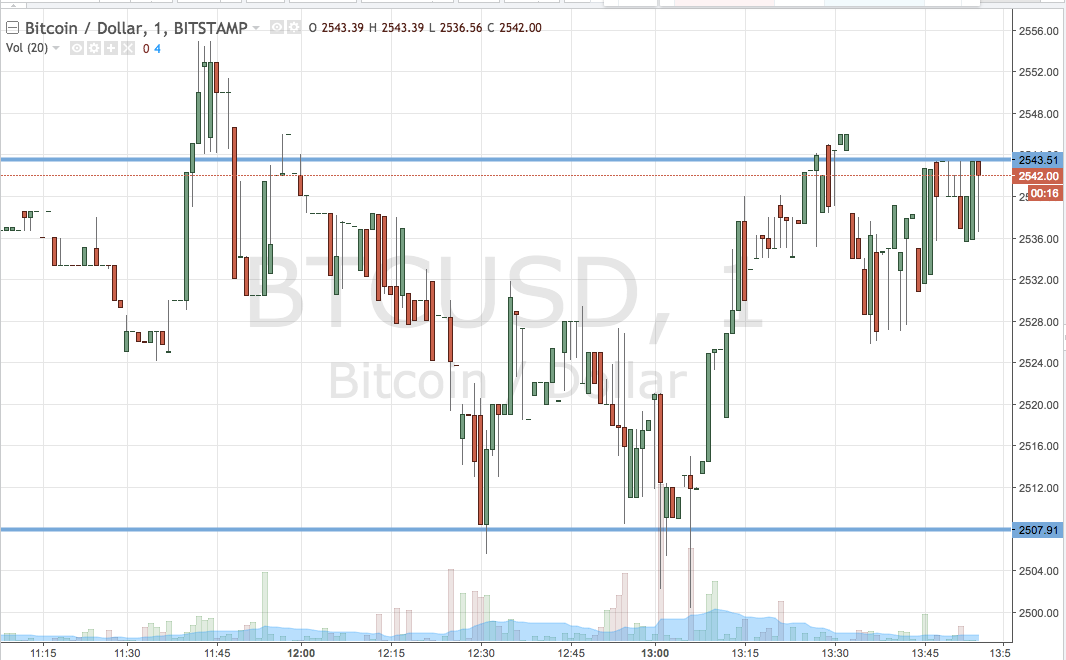 As the chart shows, the range we are going for this evening is defined by support to the downside at 2507 and resistance to the upside at 2543. This is just about wide enough for an intrarange approach, so long on a bounce from support and short on a correction from resistance, targeting the opposing levels.
Looking at things from a breakout perspective, if we see price close above resistance, we will enter long towards an upside target of 2570. Conversely, a close below support will have us in short towards 2480. Stop losses just the other side of the entries on both trades will ensure we are taken out the positions in the event of a bias reversal.
Charts courtesy of Trading View