Hello and welcome to News BTC's Market Outlook June 20.
BTC/USD
Bitcoin tried to rally initially during the day on Monday, but gave back most of the gains as soon as we got near the $2600 level. This market still looks a bit heavy, and at the very least we are going to need to pull back to build up momentum. The market has been overbought for quite some time, and the recent selloff may not be done.
BTC/JPY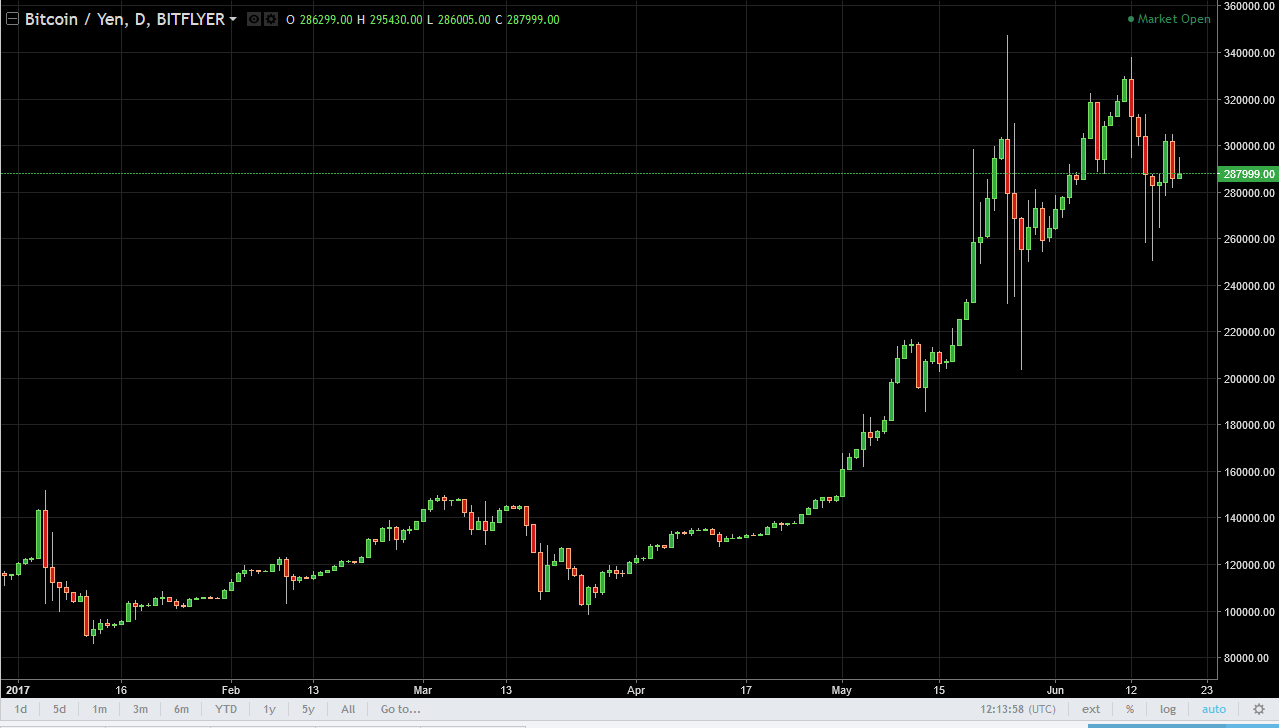 Bitcoin also tried to rally against the Japanese yen but failed here as well. The ¥300,000 level continues to offer resistance, and I believe that a pullback is necessary to build up enough momentum to continue going higher. I think that we could drop as low as ¥250,000 yet again. Crypto currencies have been overbought for some time, and this pullback is probably going to be looked at as necessary.
Thanks for watching, I'll see you again tomorrow.