Hello and welcome to News BTC's Market Outlook October 5.
BTC/USD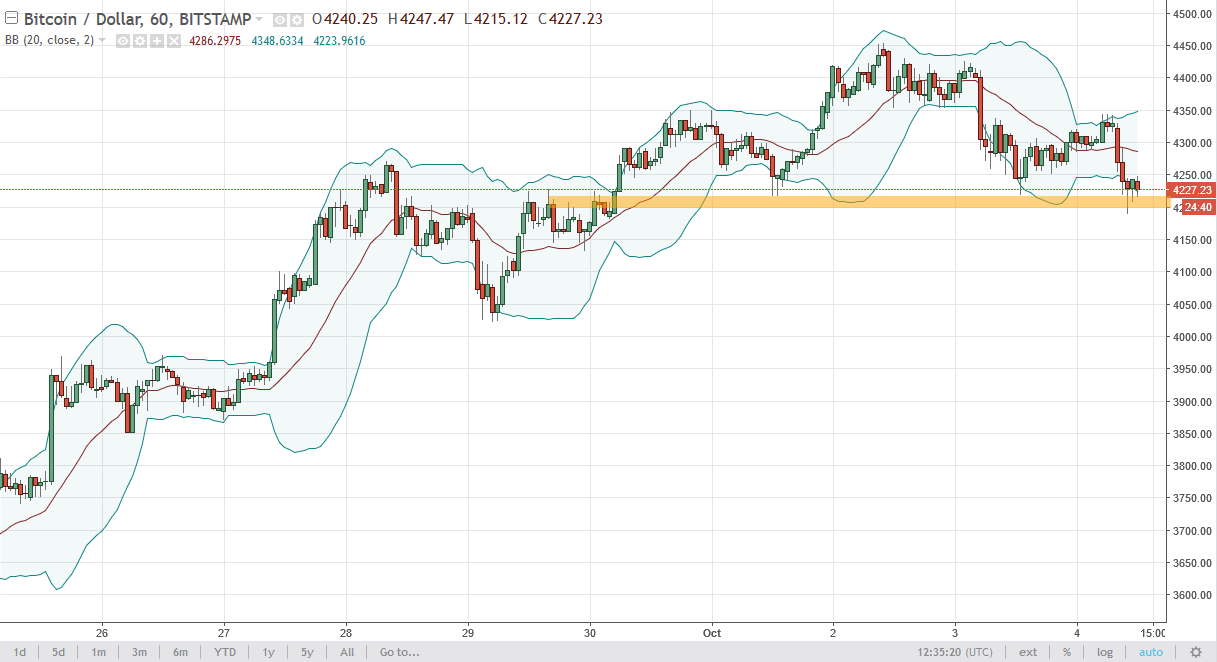 Bitcoin fell against the US dollar on Wednesday, testing the $4200 level. However, this is an area where I see a significant amount of support, extending down to the vital $4000 level. Because of this, I believe that buyers are starting to come back into the market slowly, and we should see a bounce from here.
BTC/JPY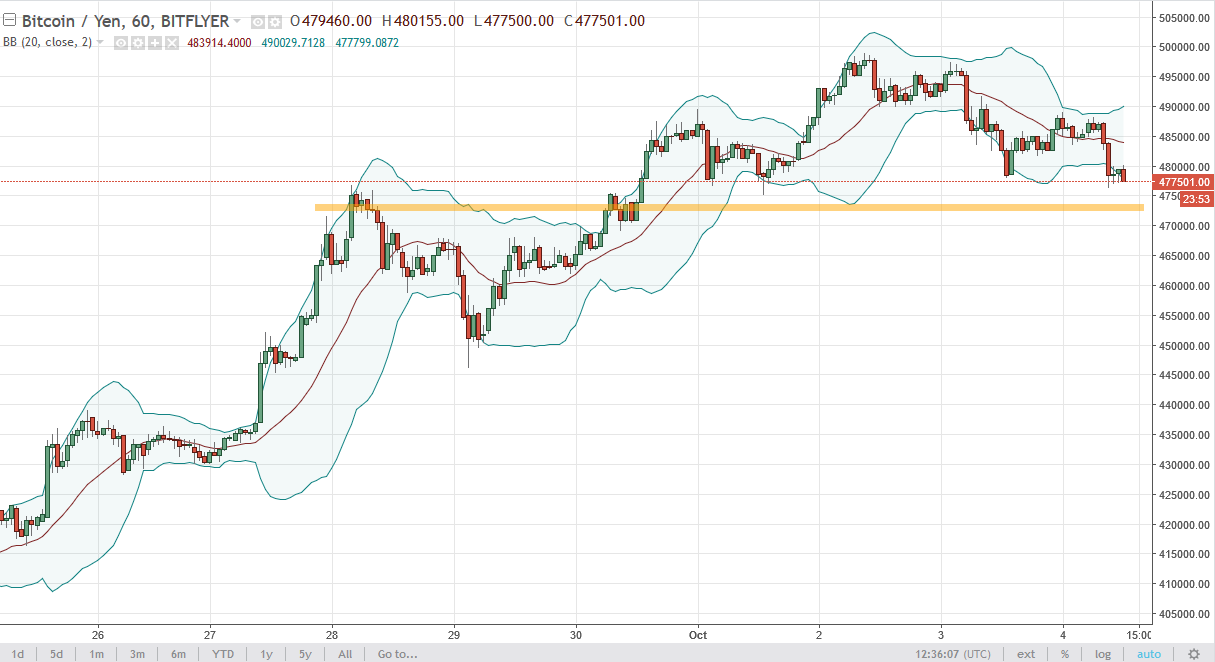 Bitcoin fell against the Japanese yen, reaching towards the ¥475,000 level. The market does have support just below though, and I think we will take our cues from the BTC/USD pair. If it starts to bounce or rally, this market should as well. I still have a target of ¥500,000.
Thanks for watching, I'll be back tomorrow.