Hello and welcome to News BTC's Market Outlook September 8.

BTC/USD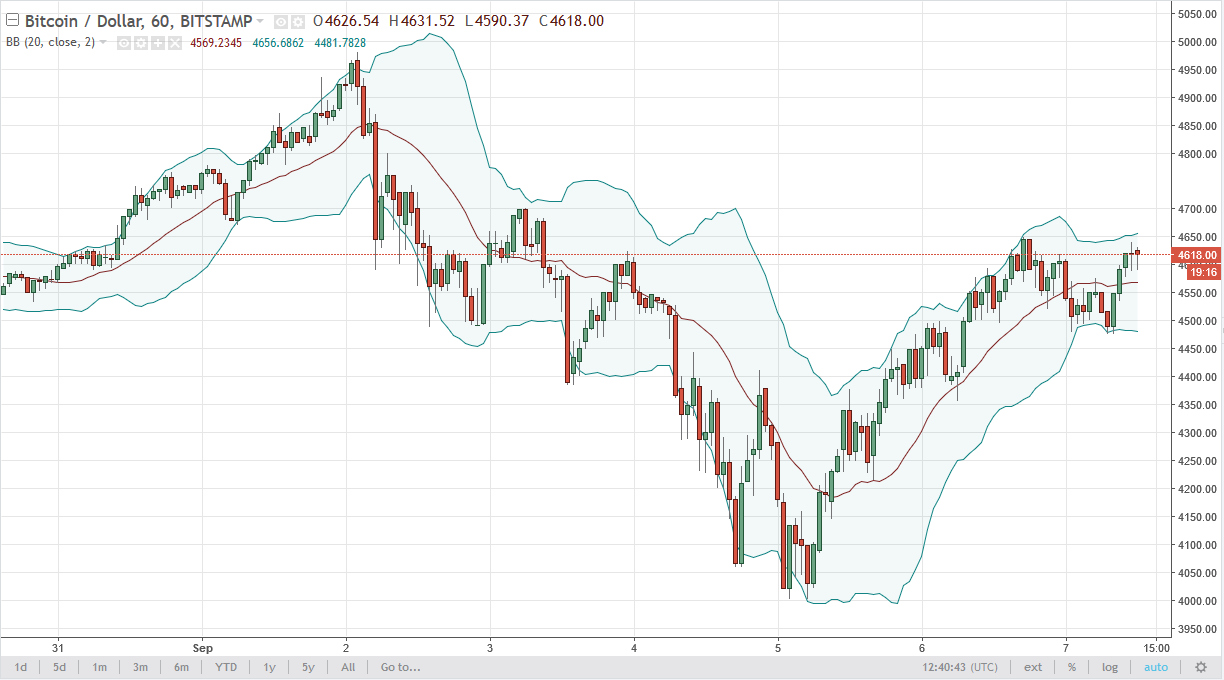 Bitcoin fell initially on Thursday, but found support at the $4500 level. By doing so, it looks as if we are trying to break out to the upside yet again, with $4700 B in a slight barrier. Once we break above there, the market should go looking for the $5000 handle above.
BTC/JPY
Bitcoin found the ¥500,000 level to be supportive during the Thursday session, and a break above the ¥510,000 level is the next challenge. Once we get above there, ¥520,000 will be tested. This market remains a "buy on the dips" type of situation, and I don't see that changing anytime soon. Because of this, I am bullish of Bitcoin against the Japanese yen.
Thanks for watching, I'll be back tomorrow.