The total crypto market cap rallied above the $200.0B and $210.0B levels before correcting lower.
Bitcoin price tested the $7,500 resistance level and recently corrected towards $7,000.
EOS price tested the $5.50 resistance level and it is currently well above the $5.20 support.
Binance Coin (BNB) recovered nicely and it is now trading above the $21.20 resistance level.
Bitcoin cash price is currently holding gains above the $285 and $290 support levels.
Tron (TRX) price is back above the $0.0240, but it must clear the $0.0250 resistance level.
The crypto market cap remains well supported, with positive moves in bitcoin (BTC) and Ethereum (ETH). Binance coin (BNB), BCH, tron (TRX), litecoin, ripple, and EOS are placed above key supports.
Bitcoin Cash Price Analysis
There was a sharp upward move in bitcoin cash price above the $300 and $320 resistance levels against the US Dollar. The BCH/USD pair even spiked above the $340 resistance and settled well above the $350 resistance zone.
The pair is currently consolidating gains above the $350 level, with many supports near the $344 and $340 levels. ON the upside, an initial resistance is near the $360 level, above which the price could retest the $375 level.
Binance Coin (BNB), EOS, Tron (TRX) Price Analysis
EOS price started a strong upward move after it broke the $5.00 and $5.05 resistance levels. The bulls gained momentum above the $5.20 and $5.30 levels. The price even tested the $5.50 level and it is currently correcting lower. An immediate support is at $5.35, below which the price may test $5.30.
Tron price traded in a range for a few sessions before it climbed above the $0.0238 and $0.0240 resistance levels. TRX price spiked towards the $0.0250 level, but it failed to retain momentum. It is currently trading near $0.0430, with an immediate support near the $0.0240 level.
Binance coin (BNB) started a fresh increase after it tumbled towards the $18.50 support. BNB price bounced back above the $20.00 and $21.00 levels. It is currently trading above $21.50 and it seems like it could test the $22.00 or $22.15 level.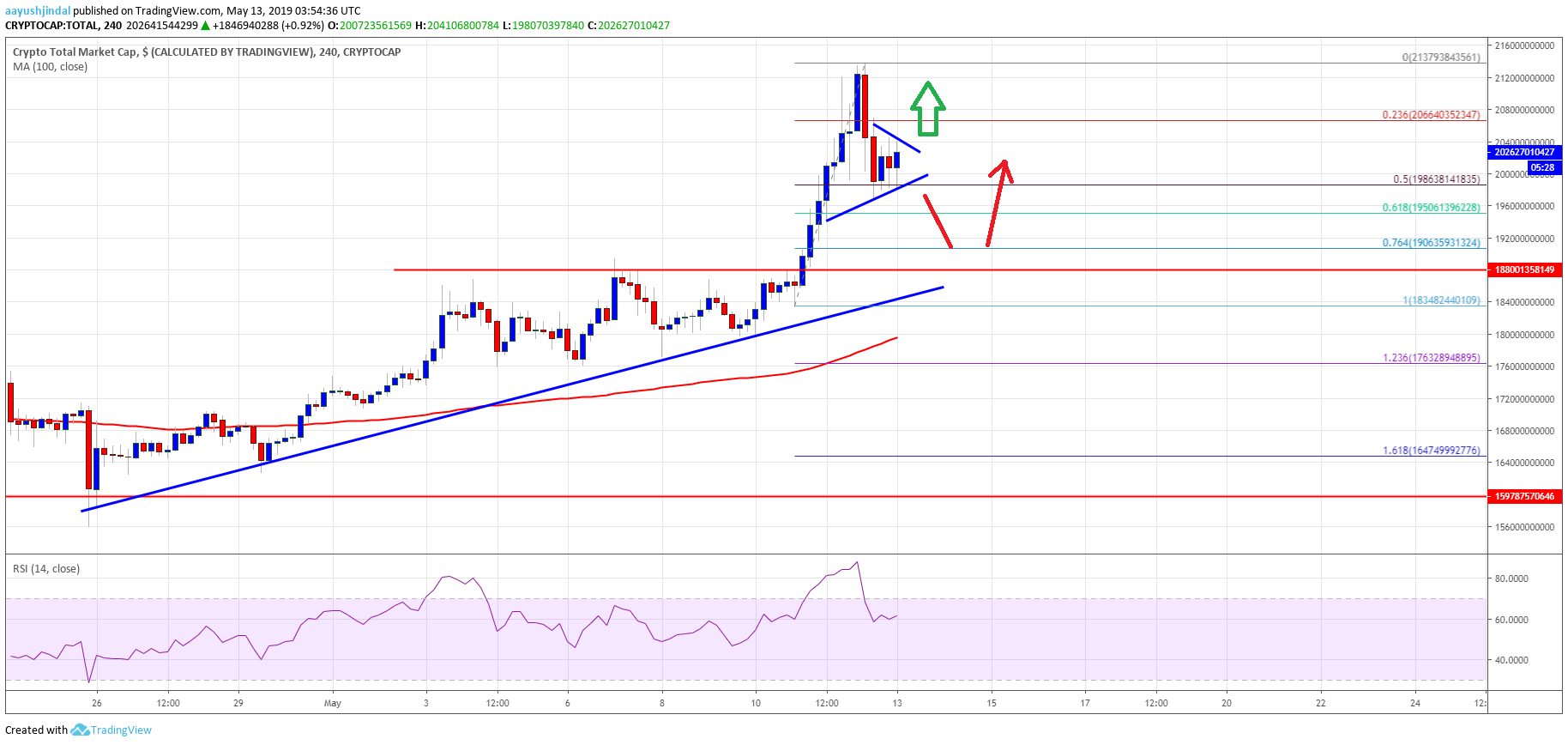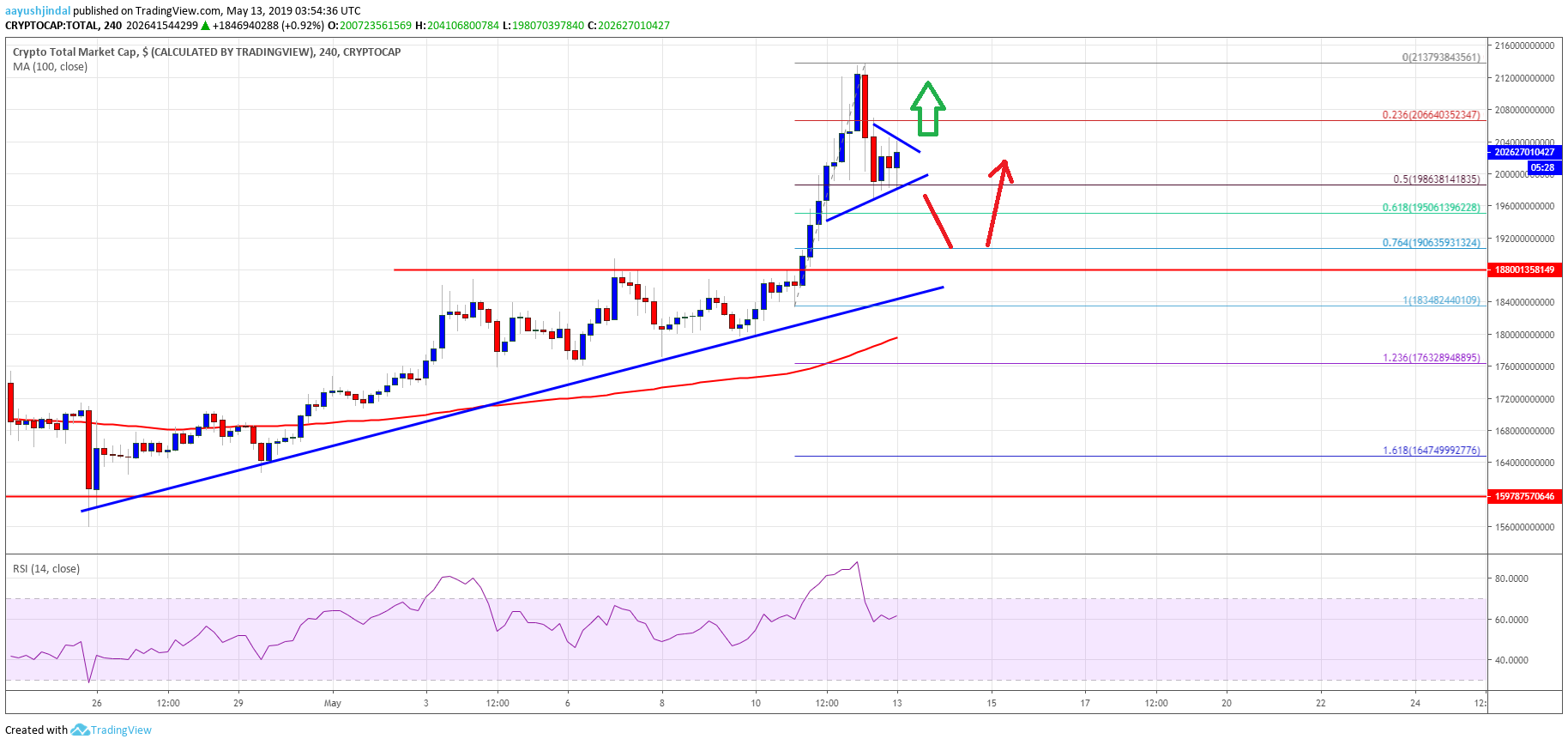 Looking at the total cryptocurrency market cap 4-hours chart, there was a sharp rally above the $190.0B and $200.00 resistance levels. The market cap even broke the $208.0B and $210.0B resistance levels. It posted a new monthly high at $213.7B before starting a downside correction. It declined below the $205.0B and $200.0B levels. However, the $196.0B-198.0B area acted as a strong support. The market cap is currently consolidating and it is likely to resume upside above $205.0B. Therefore, there could be a fresh increase in bitcoin, Ethereum, TRX, LTC, EOS, ripple, ADA, XLM, WTC, BCH, and ICX in the coming sessions.