Hello and welcome to News BTC's Market Outlook June 12.
DASH/USD
DASH continues to grind back and forth against the US dollar but the one thing that I cannot help but notice is that the $150 level has offered a massive amount of resistance. If we can break above there and more importantly close above there on a daily chart, I feel at that point it's likely that we will go much higher. Pullbacks could offer buying opportunities, as I believe eventually we will break out but there is a significant amount of support below that could give us an opportunity to take advantage of this uptrend.
LTC/USD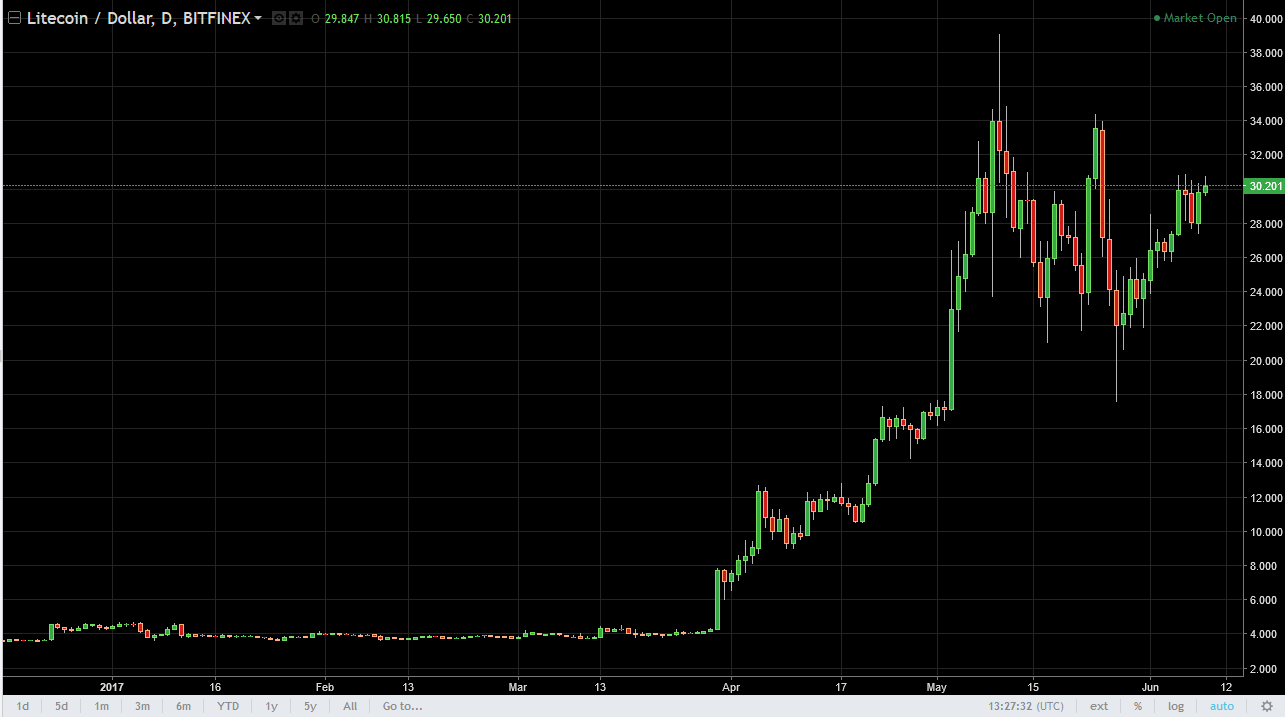 LiteCoin continues to show bullish pressure, but we also continue to struggle as the $30 level. We for break above $31, and then add to a position that you may already have. Currently, I look at this market and recognize that the next target will be $34. Pullbacks from here should have plenty of support near the $28 level.
Thanks for watching, we will see you tomorrow.