Hello and welcome to News BTC's Market Outlook October 10.
DASH/USD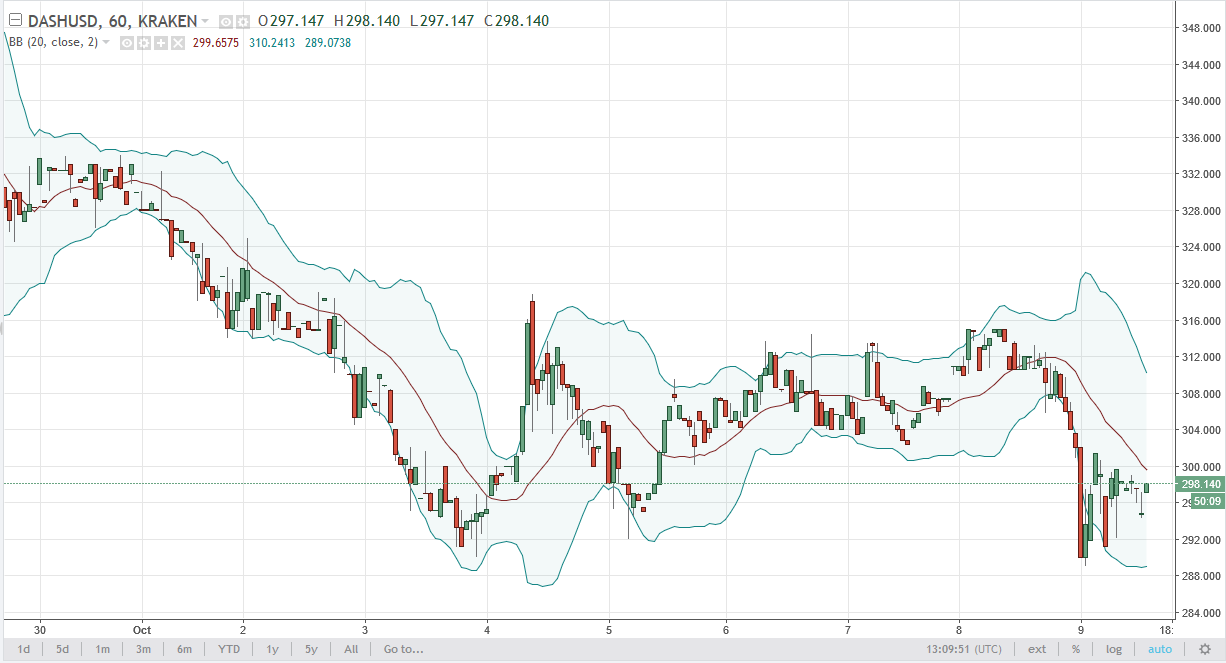 DASH had a bit of noise involved in the trading session on Monday, as we continue to see the $300 level on for both support and resistance. I think if we can break above there, the market should continue to go to the upside, perhaps reaching towards the $315 level. Ultimately, I believe that the $288 level underneath continues to be support, and in general this market will probably be very choppy.
LTC/USD
Litecoin fell during the day on Monday, as we continue to see negativity. However, the $50 level underneath will continue to be the "floor" in this market, and as a result I believe it's only a matter of time before the buyers get involved. Ultimately, I think that the market will go looking towards the $55 level again. The markets continue to be volatile, but I think longer-term traders are going to continue to find value.
Thanks for watching, I'll be back tomorrow.