DASH/USD
DASH dropped a bit during the day on Wednesday, after initially trying to break above the $93 level. It looks as if the market is trying to find its footing, and should find plenty of support near the $282.50 level. Because of this, I'm waiting to see some type of impulsive bounce or supportive candle to get involved with, but right now it looks like we are simply trying to consolidate the gains that we can go higher.
LTC/USD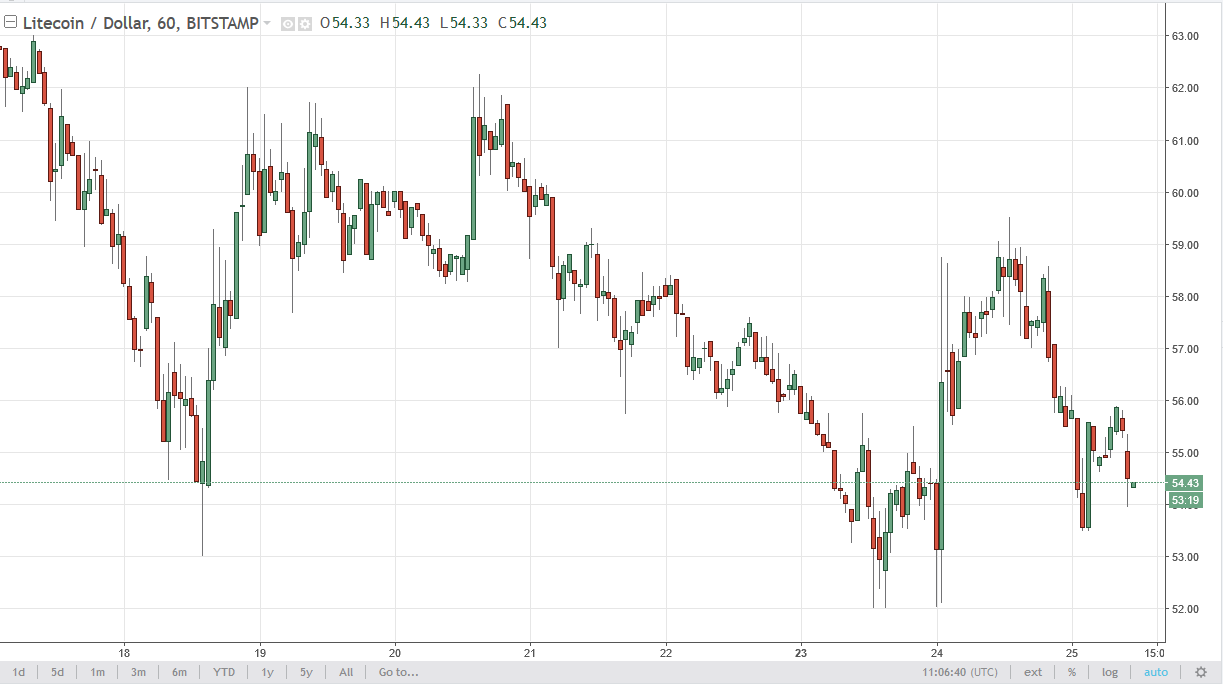 Litecoin rallied initially on Wednesday, testing the $56 level but then rolled over again. It looks as if were trying to build a bit of a base that extends down to about $52, so although I recognize there is a bit of weakness in the market I think that it's basically going to be a temporary phenomenon, and therefore I'm not concerned about buying at these levels. Given enough time, I expect we will go looking towards the $60 level again.
Think for watching, I'll be back tomorrow.