Hello and welcome to News BTC's Market Outlook June 23.
ETH/USD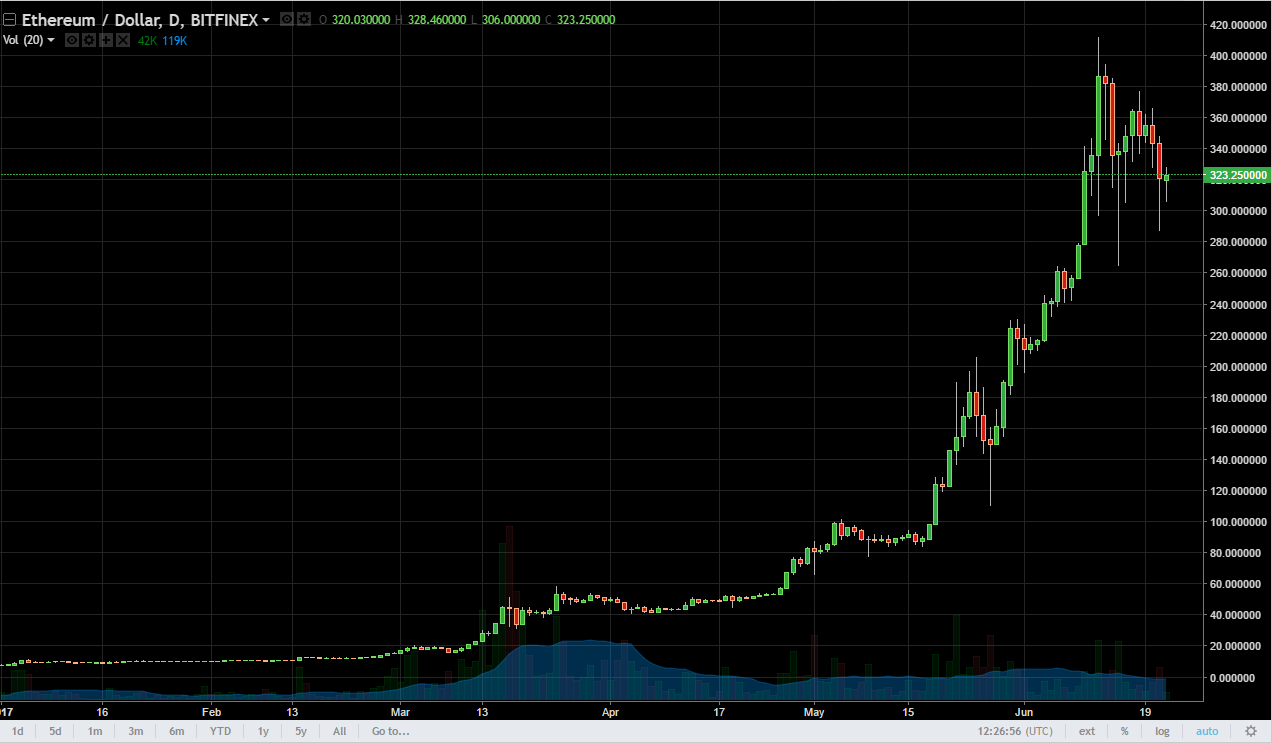 The Etherium market initially fell during the day on Thursday, but found enough support just above the $300 level to turn around and form a hammer like candle. Because of this, looks as if the support level is holding, and that we should continue to bounce around and towards the $360 level next. To break above there is a very bullish sign and has the market looking for the $380 level, and then the $400 level.
ETH/BTC
Etherium initially fell against Bitcoin as well, but found enough support at the 0.12 level to turn around. Pullbacks should continue to offer buying opportunities, and the 0.11 level underneath should continue to be massively supportive. Because of this, the longer-term target is still the 0.15 level above, and therefore it's a "buying the dips" type of market.
Thanks for watching, we'll see you again tomorrow.