Back to physics and LTC Hooke's Law is what's in play folks. From historical price set ups, the longer the stretch, the stronger the break out and I have emphasized that enough times.
So maybe you should look at buying NEM, IOTA and Monero especially if it closes above that double top as trend resumes.
Let's have a look at other alt coin charts
NEM IS BACK IN LINE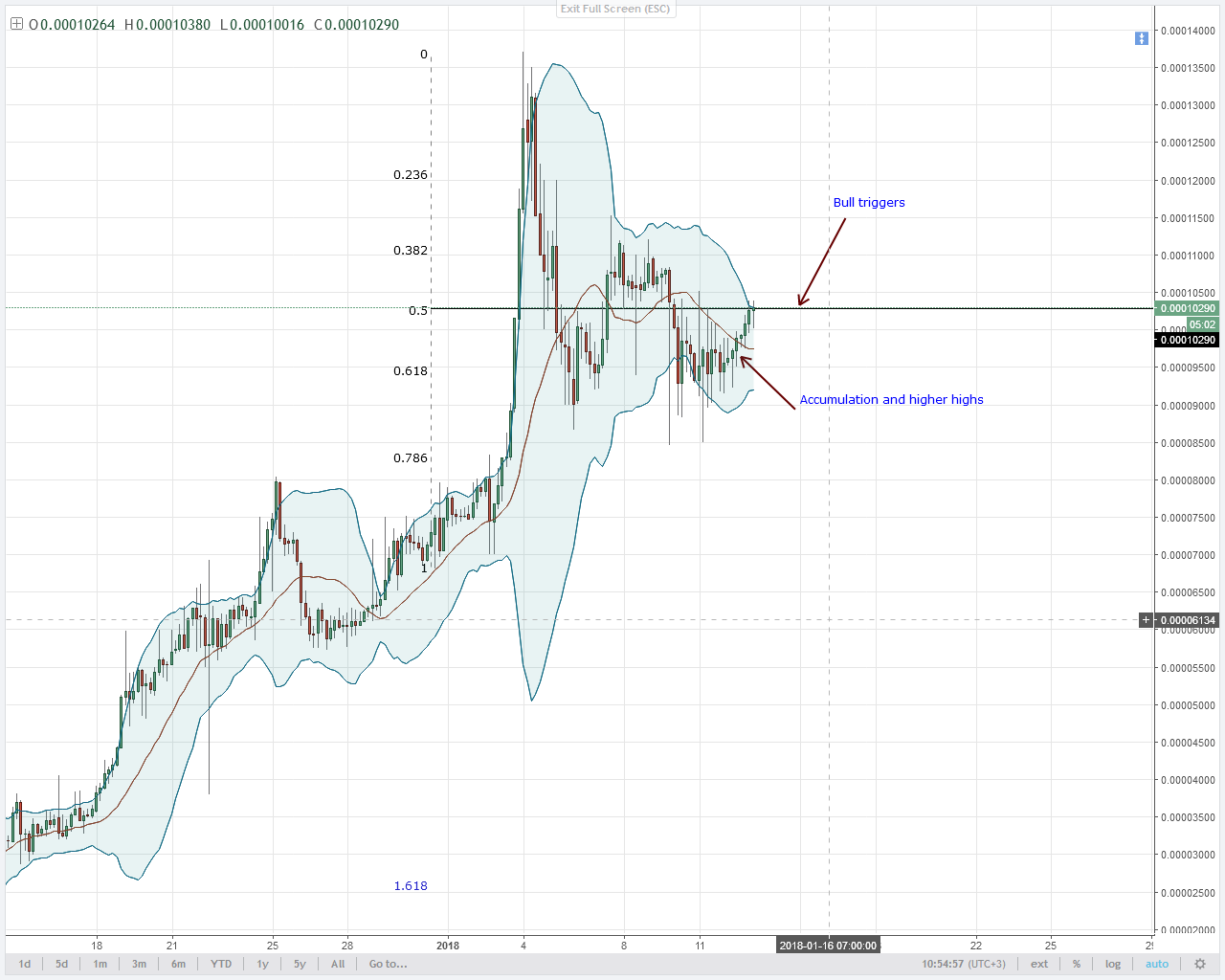 As the week nears to an end, NEM is finally getting some traction and from yesterday's analysis, all we need is a close above the 50% Fibonacci retracement.
With higher highs, it is most likely and that is what we are waiting today.
In line with this expectation, I recommend buyers to get in at the close of this candlestick.
LUMENS DIPS TOWARDS MIDDLE BB IS ANOTHER BUYING OPPORTUNITY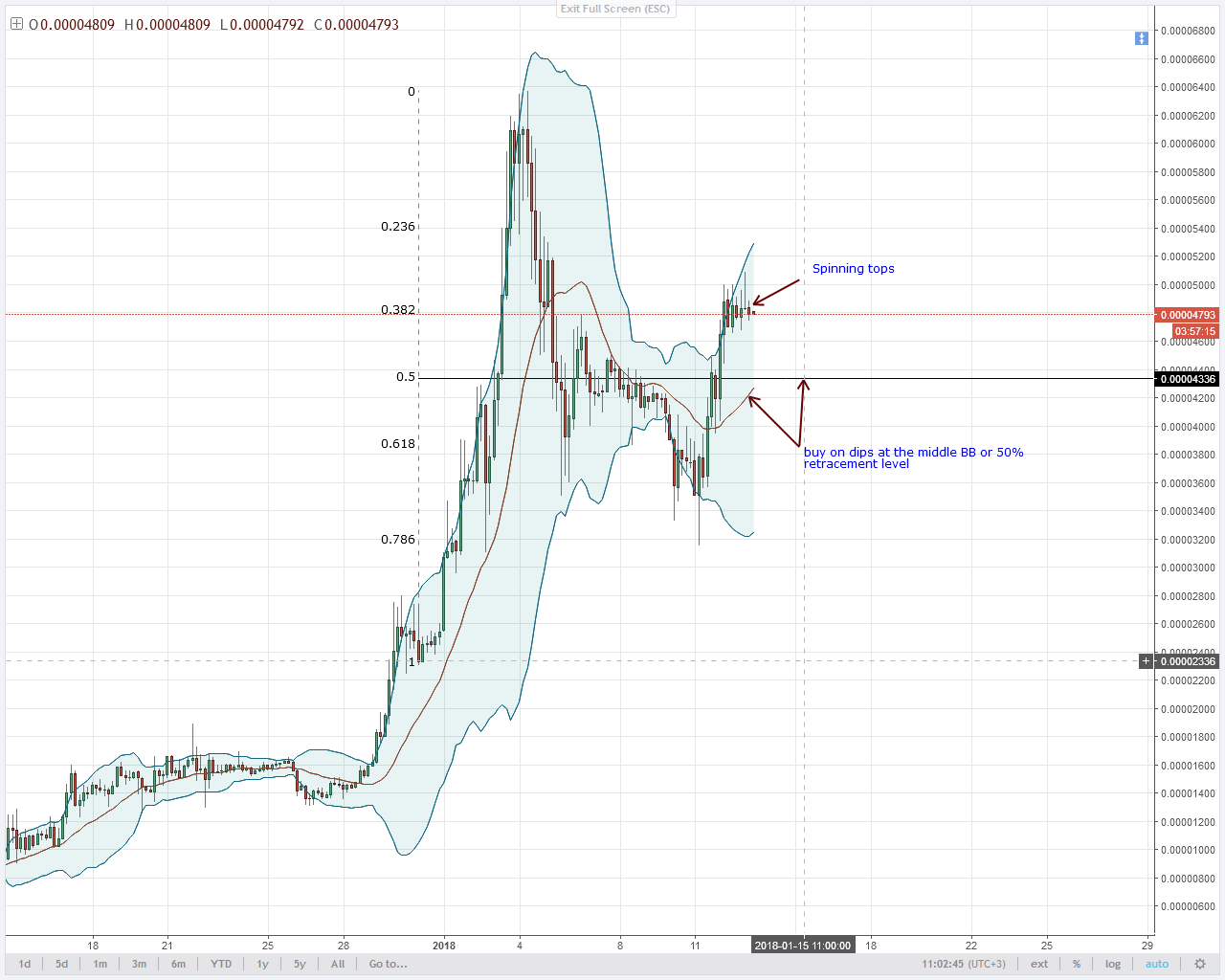 As long as XLM candlesticks continue to print, we remain buyers. At the moment, we have a minor spinning tops formation along the 38.2% Fibonacci retracement level and two things can happen.
One, buyers may continue pushing prices higher-and that is what I think might happen or there might be a correction to the 50% retracement level and the middle BB.
Of course, given the set-up that is ideal for "buy on dips" strategy and should offer a wonderful opportunity to profit with minimum risk for swingers.
TRADE THE BREAK OUT AND BUY IOTA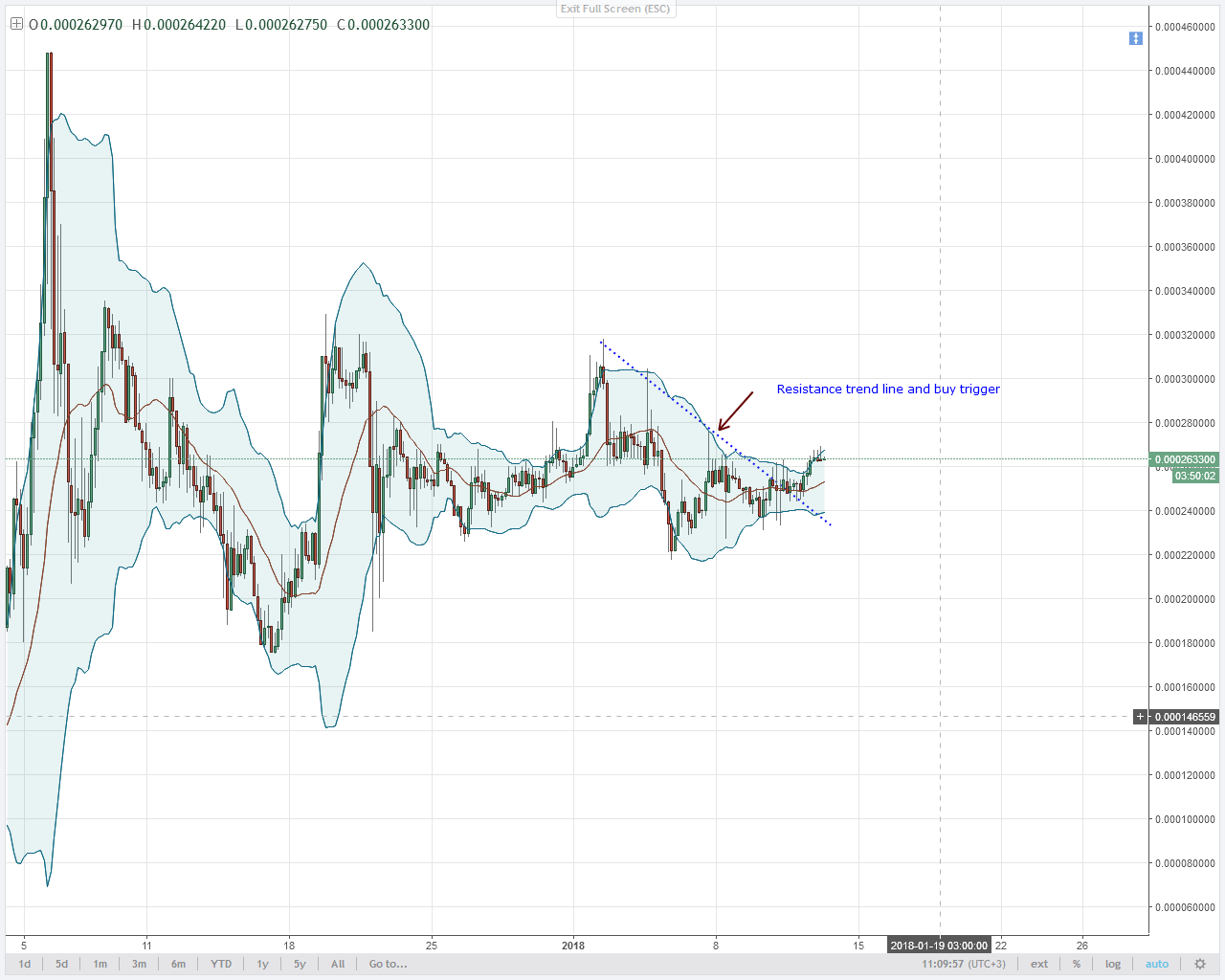 Now that we have a break out above the minor resistance trend line, we may as well as buy.
Now, if prices correct, our first support will be the middle BB and below it, IOTA bulls should look to place their stops and account safety net.
CLOSE ABOVE MONERO DOUBLE TOPS IS IMPORTANT FOR TREND CONTINUATION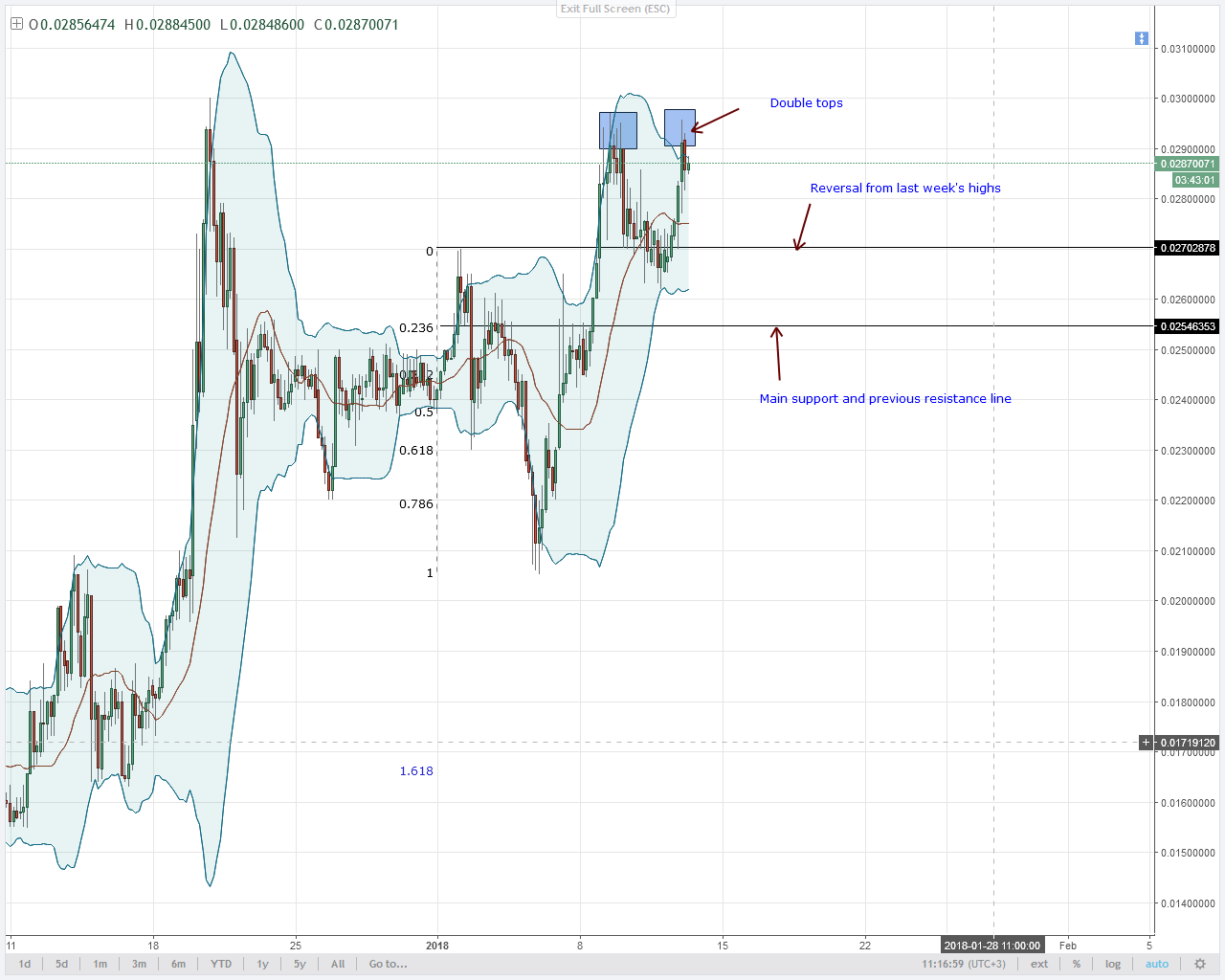 A simple Fibonacci retracement from last week's high lows shows that prices reversed from around last week's highs.
Regardless of the current Monero higher highs, it would have been ideal if buyers jumped in from the main break out-now support line at 0.025 BTC.
However, that has not been the case so we trade as per the trend.
Of course from previous analysis, Monero is playing within a break out and the moment prices close above the double tops, then well, those who didn't snatch Monero at a discount should load up.
LTC HOOKE'S LAW
I had to check twice to see if my chart was loading right. Yes, it was and LTC is still in a squeeeeeeezzzze!! The longer it gets the better and stronger the break out.
It's like the Hooke's law in physics, the longer you stretch that rubber band the snap back will be more powerful and painful if you are on the receiving end.
I'm net long and I recommend longs now with stops below 0.017 BTC.
All charts courtesy of Trading View