Platform Name: SnapEx
Platform URL: https://www.snapex.com/
Launched: 2018
Headquarters: Singapore
Branches: Hong Kong, Seychelles, South Korea, Japan, Malaysia, Vietnam, and others
Regulated: No
Supported currencies: BTC, ETH, LTC, XRP, EOS, BCH, ETC, ADA and USDT
Leverage: 10X, 25X, 50X, 100X
Trading fee: 0.1%
Social Media
Facebook: https://www.facebook.com/snapextech/
Twitter: https://twitter.com/snapextech
Instagram: https://www.instagram.com/snapextech/
LinkedIn: https://www.linkedin.com/company/snapexofficial
YouTube: https://www.youtube.com/channel/UC6vkwoMqNNTLMVfW_QEQQIw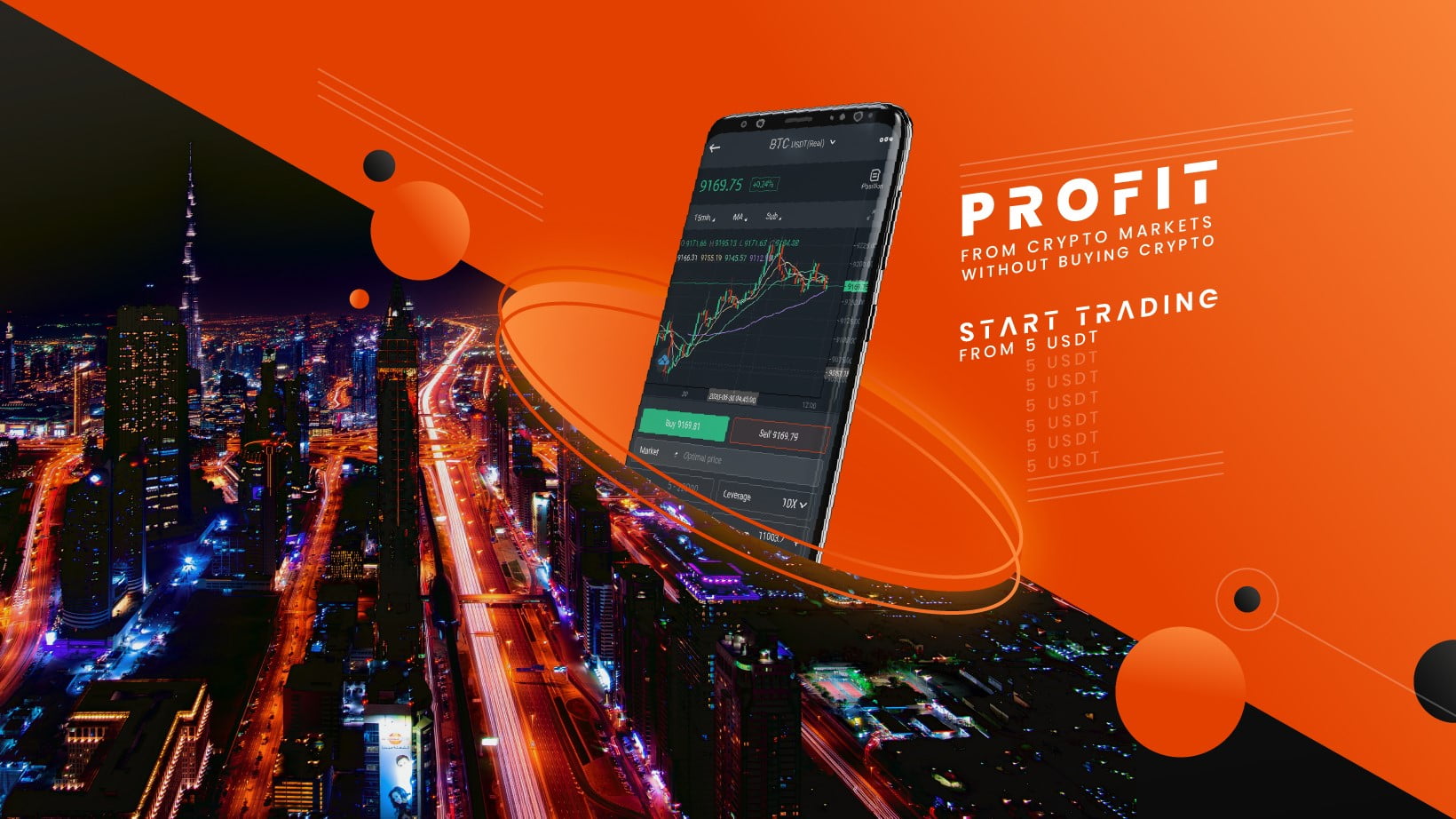 Crypto contract trading is an attractive space that presents plenty of opportunities for traders to make profits in both bull and bear markets. Unlike traditional trading, users aren't required to own any of the assets they trade, and yet generate significant returns on investment from the market movement in either direction. While there are many crypto contract and margin trading platforms available, SnapEx stands apart from most of them by offering a highly simplified, proprietary trading solution designed for the masses. Anyone, irrespective of their trading experience can start trading on SnapEx with ease.
SnapEx opens the crypto market to both crypto as well as traditional investors, allowing them to grab a piece of the highly volatile and attractive segment. By doing so, it is also introducing a lot of people to cryptocurrencies, albeit indirectly for the first time. Being a platform created and managed by professionals, SnapEx is open for all (except for certain restricted geographies). It implements a robust user-friendly trading system with rigorous fund management and support infrastructure.
How to Start
Like any other platform, users will have to first create an account on SnapEx to start trading. The sign-up process is pretty straightforward requiring the user to either use their email address or phone number and a password of choice to open an account. Once the account is set, they can log in, deposit funds, and start trading.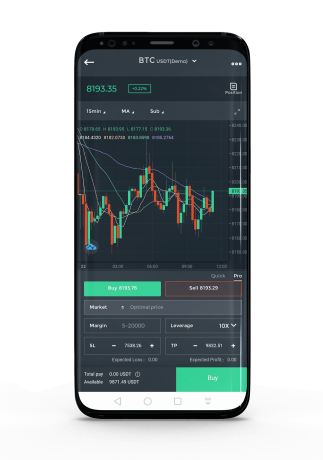 Deposits and Withdrawals
SnapEx uses USDT as its base currency and each account comes connected with its own USDT wallet for users to conduct transactions in and out of the platform. The simplest way to deposit funds into a SnapEx account is by making a USDT transfer to the connected Snap wallet. However, if one is new to crypto or doesn't have USDT, they can always purchase BTC from the "Buy Crypto" section of the SnapEx website using VISA or MasterCard powered credit cards. The purchased BTC will automatically get converted to its equivalent value in USDT and reflects as account balance. Even ETH deposits are supported on SnapEx.
Withdrawals are handled the same way, with the option for users to transfer USDT from their Snap wallet to external USDT wallets. Users can also execute OTC trade of their USDT to CNY directly from within the platform. The platform doesn't charge any deposit fees, except for a less than 0.0003 ETH transaction fee for ETH transactions. However, during withdrawals, a fee of 10 USDT, 5 USDT and 10 USDT is deducted for USDT-Omni, USDT-ERC20 and BTC transactions, respectively.
Trading
Ease of trading is one of the important features of the SnapEx platform. The user-friendly interface combined with its availability on both web and mobile-based platform addresses the preferences of most of the traders. The SnapEx mobile app can be downloaded from Apple App Store and Google Play for a seamless trading experience on smartphones, tablets, and desktop.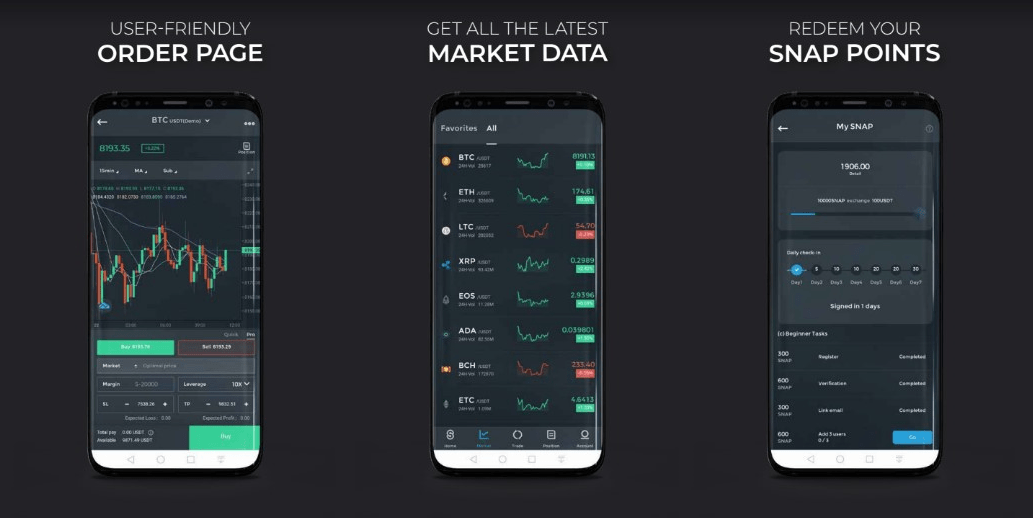 Placing a trade on the platform needs no more than just 5 USDT per order. Combining the low entry barrier with up to 100X leverage offered on the platform and a low handling fee (leveraged position x 0.15%), SnapEx allows users to earn potentially high profit with minimal capital. Meanwhile, the option to place limit orders to control trade executions and the safety net at a 90% margin also ensures that users' interests are protected to a significant extent.
The SnapEx trading dashboard is highly customizable, allowing traders to arrange up to 6 screen modules including multiple time and price charts and also other market data and analytics that's helpful to make sound trading decisions. SnapEx combines the real-time data from 3 of the largest crypto exchanges – Binance, Huobi, and OKEx to generate a fair and weighted average K-line to set contract prices in a transparent fashion, while avoiding the possibility of price manipulation or effects of sudden price movements on open contracts.
SnapEx boasts of the lowest trading fees in the market at 0.1%. The platform also has a reward system in place that offers SNAP points to users for completing simple tasks. The SNAP points can also be earned for trading on SnapEx by enabling SNAP reward which can either be used to deduct trading fees or exchanged for USDT.
A Helping Hand
By design, one doesn't really need help to explore and start trading on the SnapEx platform. However, issues and queries may rise any time and the platform is prepared to address these. The customer support team is always within the user's reach and they can be contacted across multiple channels including live chat, email (support@snapex.io),social media, and Telegram. The well-trained, dedicated support team ensures quick redressal of all queries, enabling a stress-free, uninterrupted trading experience to all users.
Creating Milestones
For a crypto contract trading platform that is less than 2 years old, SnapEx has managed to achieve a lot.  In 2019, it organized the World Trading Grand Prix – one of the world's largest online crypto contract trading tournaments. Last year, it witnessed an over 600% increase in new users and a 733% increase in trading volume. Apart from the major trading tournaments, SnapEx also organizes online trading events with prizes in USDT on a regular basis.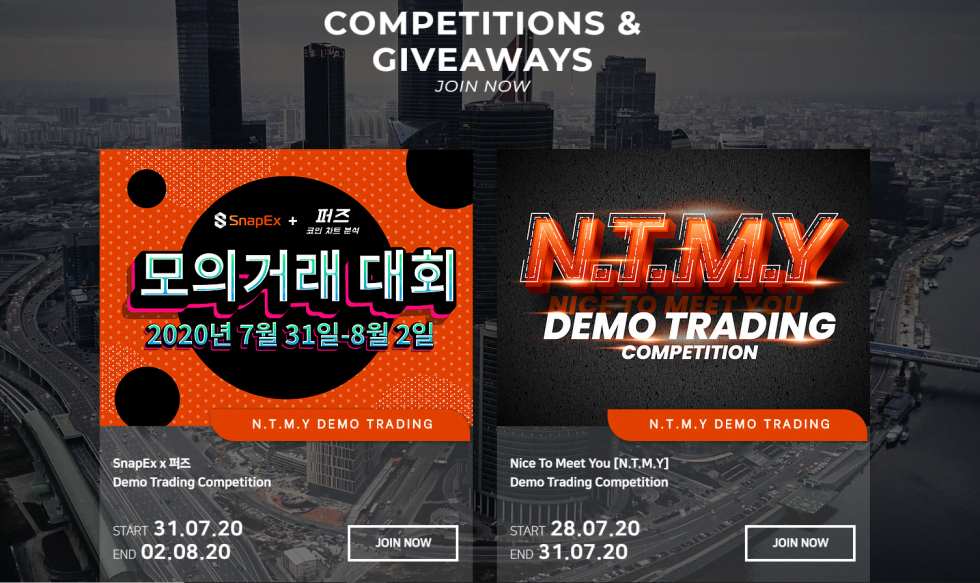 Currently unregulated, the SnapEx platform implements all the best practices and KYC requirements to make it compliant-ready for the time when governments may introduce regulatory frameworks and licenses applicable to its business. The additional security measures like KYC requirements and 2-factor authentication are made compulsory in order to safeguard the security of all users on SnapEx.
More Ways to Make a Profit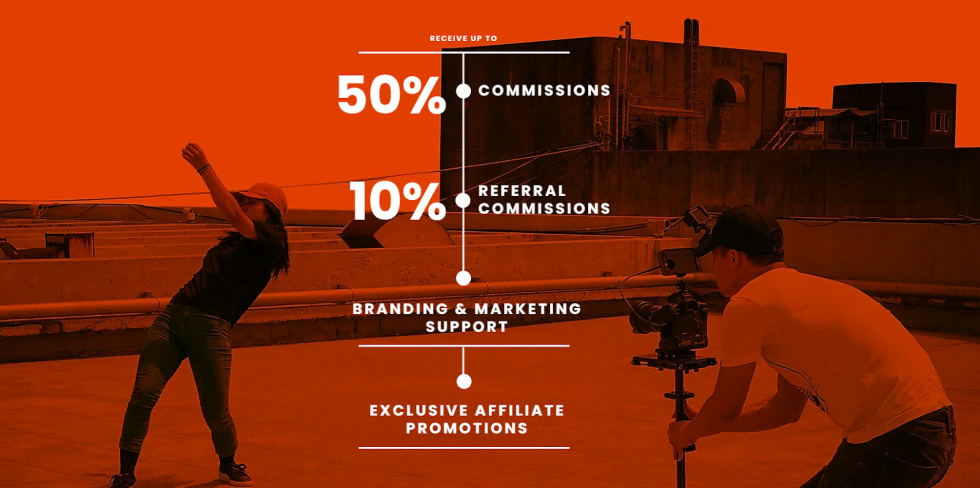 SnapEx allows its users to make profits even without trading, thanks to its attractive affiliate program – seen as having one of the highest affiliate payouts in crypto. Affiliate partners stand to earn up to 50% commission from handling fees and an additional 10% indirect commission from users' referrals. So far, the platform is paid out a lot more than 357,000 USDT in affiliate earnings.
Conclusion
With its simplicity and a high degree of flexibility, SnapEx ticks all the right boxes for any crypto contract trading platform. The proven track record in a short span of time, combined with constant innovation makes it a platform worth considering for contract trading needs.