Hi Everyone,
On Friday, the United States reported some phenomenal economic figures indicating that the economy has grown by a massive 4.1% in the last quarter.
This is the highest Advanced GDP reading since 2010 and as you can see in this graph, is extremely rare.
However, under the surface, things might not be all cupcakes and rainbows.
A recent Fed survey found that 41% of Americans would not be able to afford a $400 emergency expense and that 22% say they expect to forgo payments on some of their bills.
This sort of economic dissonance makes judging a company's outlook a bit difficult for the average investor, especially during earnings season.
On the one hand, it's difficult to gauge the long-term growth potential of companies that rely on consumers for profits. On the other hand, inflation is now creeping in and in many countries is devaluing money faster than the interest earned in a savings account.
For this reason, it could be wise to maintain a well-diversified portfolio that incorporates indices, individual stocks, ETFs, Commodities, currencies and crypto assets. Never put all your eggs in one basket.
@MatiGreenspan – eToro, Senior Market Analyst
Today's Highlights
Not another shutdown
Policy Week
$8K still hodling
Please note: All data, figures & graphs are valid as of July 30th. All trading carries risk. Only risk capital you can afford to lose.
Traditional Markets
Adding to the concerns of a trade war, US politics seem to have taken a turn for the worse.
This drew some pretty sharp criticism from the President's political opponents who pointed out that according to Trump's campaign promise, Mexico was supposed to pay for the wall. So it seems Trump is now at a Mexican standoff.
With just two months before the current budget expires on September 30th, this could play a big role in financial forecasts over the next few weeks.
For now, the stock markets have opened slightly negative, but volatility is still subdued as we await…
Policy Week
This week we'll get critical policy guidance from three major central banks.
It all starts in Japan where we have a much-anticipated interest rate decision and press conference with the Bank of Japan (BoJ) Governor Haruhiko Kuroda.
Kuroda has intentionally surprised markets in the past, so we'll need to watch very closely. Going into the meeting tomorrow morning in Japan, there's a lot of speculation that we could indeed see some sort of snap policy decision.
Their recent bond purchases have been getting a bit erratic causing some to believe that an interest rate hike could be in the cards sooner than was previously anticipated.
At the moment, Japan maintains a policy rate of -0.10%. Even a hint that this will be raised, could impact the Yen. An outright adjustment could really shake things up. However, it also seems likely that we could be looking at is some sort of shift in policy that changes the way they make their monthly (QE) bond purchases.
An interest rate hike would very likely serve to strengthen the Yen. However, a strong Yen is counter to what the BoJ is trying to accomplish. This is going to be a fun one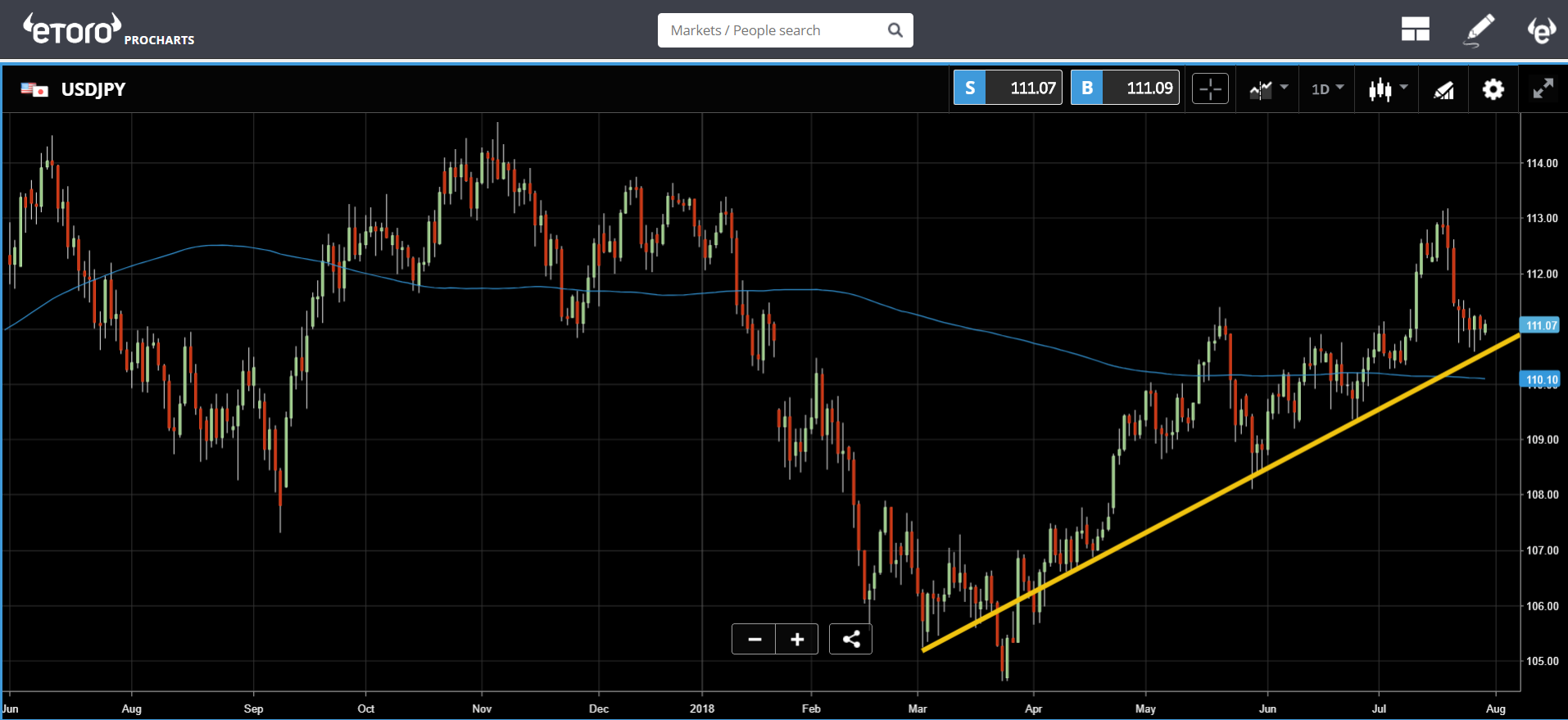 What's more interesting to me though is the potential impact that the coming meeting could have on…
Bitcoin
With the SBI Group's virtual currency desk coming online it's going to be very difficult to gauge Japanese volumes going forward.
Until now, we were able to see fairly openly the trading volumes from Japan's top crypto exchange bitflyer. However, SBI group is far less likely to publish their volume figures and even if they do, it could take a while to understand how and where to find them. Hoping that I'm wrong on this one but this is the indication we're getting at the moment.
So for the meantime, we may need to check the actual blockchain a lot more to get an understanding of volumes. Here we can see the average transactions per second on the chain, which has sustained above 2.5 for the past week.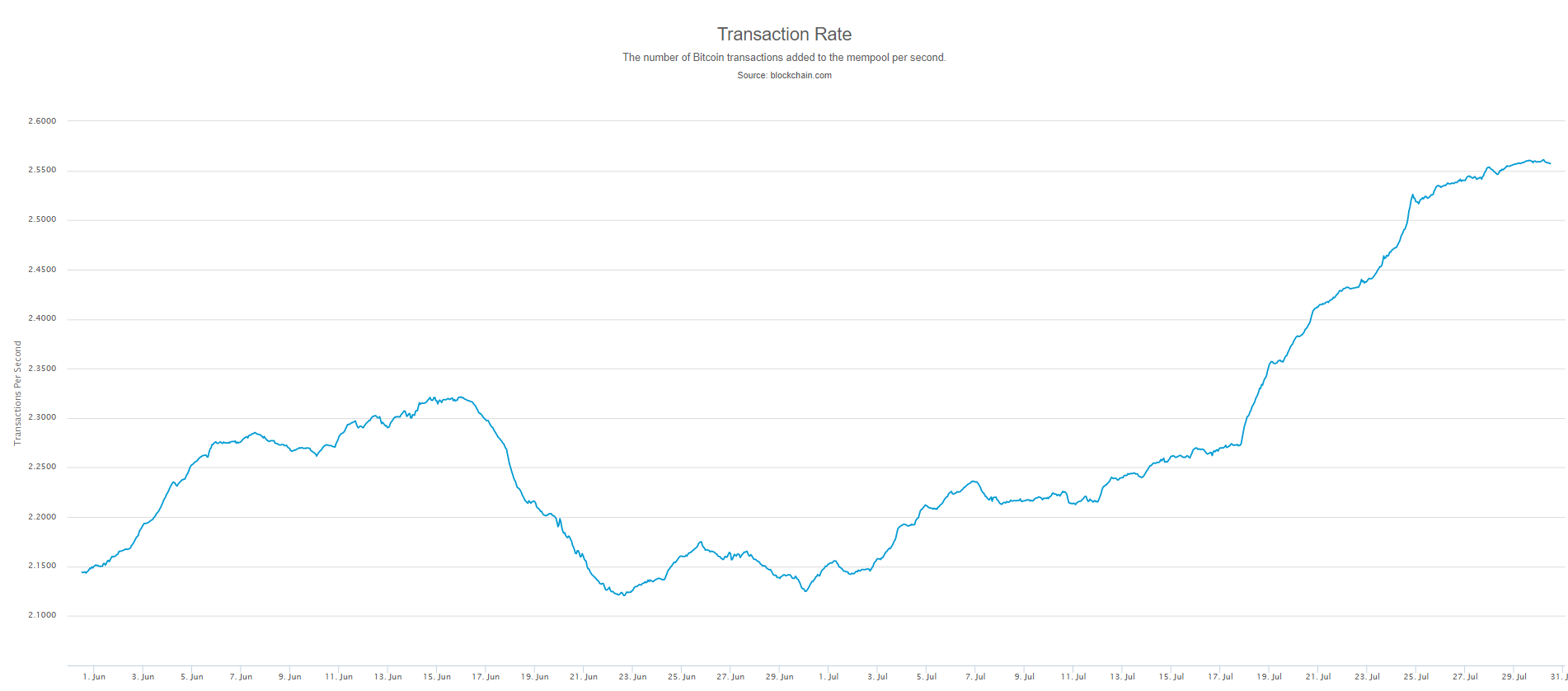 However, the amount of money sent still seems to be subdued with daily volumes ranging between $250 million and $750 million.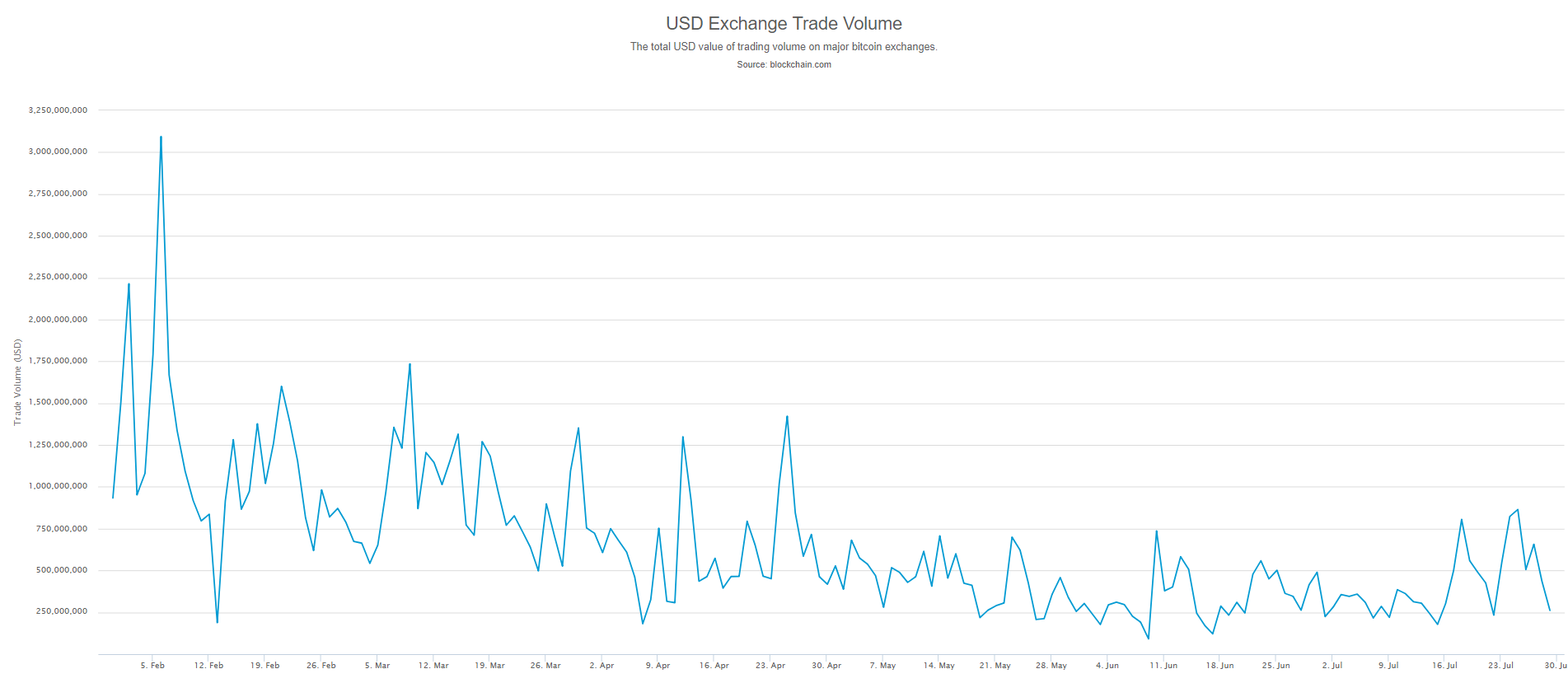 For now, the price is holding firm above $8,000. As we mentioned, the support to watch is actually at $7,800.
Let's have an amazing week ahead!
This content is provided for information and educational purposes only and should not be considered to be investment advice or recommendation.
The outlook presented is a personal opinion of the analyst and does not represent an official position of eToro.
Past performance is not an indication of future results. All trading involves risk; only risk capital you are prepared to lose.
Cryptocurrencies can widely fluctuate in prices and are not appropriate for all investors. Trading cryptocurrencies is not supervised by any EU regulatory framework.
About the Author: Mati Greenspan is a Senior Market Analyst at eToro
Connect with Mati on….
eToro: http://etoro.tw/Mati | Twitter: https://twitter.com/matigreenspan | LinkedIn: https://www.linkedin.com/in/matisyahu/ | Telegram: https://t.me/MatiGreenspan | Office Phone: +44-203-1500308 (ext:311)
Disclaimer: The opinions expressed in this article do not represent the views of NewsBTC 
or any of its team members. NewsBTC is neither responsible nor liable for the accuracy of 
any of the information supplied in Sponsored Stories/Press Releases such as this one.