The recent developments in blockchain technology and cryptocurrency infrastructures are gaining increased interest among computer security and finance professionals. Mr. Nicholas Price, founder of KeyCaptcha with 40 million users worldwide since 2010, did not leave those developments unnoticed. He leads a development team creating STeX Exchange – the first "exchange for grown-up people".  This is a smart cryptocurrency trading platform with automatic liquidity consolidation. The platform automatically aggregates offers from best exchanges in one place.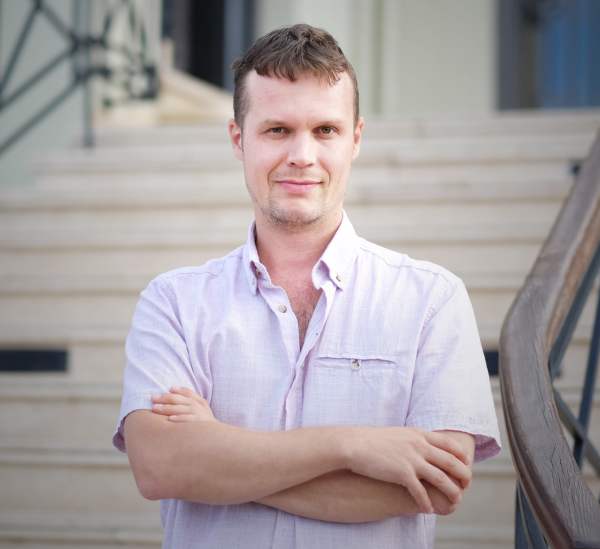 Q: Nicholas, what made you start this new project? How did you get to this idea?
A: In the beginning, we got interested in cryptocurrencies and developed a couple of trading robots. Very soon we realized, that market is very far from mature. This market lacks platforms being able to provide sufficient grade of service, with regards to transaction speed and asset scope. The security aspect is also worth noting, as only a sheer number of crypto-exchanges managed to avoid break-ins and loss of clients' funds. At some point, we understood that we would be able to do better and to do something we ourselves could enjoy using. This regard both service and security.
Q: Nicholas, what do you mean when you say, "An exchange for grown-up people"?
A: First, this market is very new. A lot of services were created by cryptocurrency enthusiasts lacking necessary experience in things like computer system security, load balancing and scalability and exchange tools which professional traders are used to. Even now, there are a lot of platforms not offering technical analysis instruments and necessary technical indicators. Even the essential stop-loss and take-profit orders are missing. I'm not even talking about trailing-stop and take-profit orders which are ideally suited for the fast-paced cryptocurrency trends. Without those, even an experienced trader won't be able to do business with full efficiency. The results might differ by several times simply because the crypto-exchange did not provide the necessary services! We decided to fix this situation by creating an ideal service free from teething troubles, a service of the "grown-up people".
Q: Could it be sufficient just buying bitcoin at the conventional exchange and start making money on cryptocurrencies?
A: The first impression may tell you that yes, it could be. However, one should remember that thereafter fast-paced rallies when bitcoin rate raises multiple-fold there are one or one and a half year periods of fall when the rate is within a "range" or is falling. Will you feel good enough to take losses all year long before the first profit, unless you started before the major rally? Just recently bitcoin fell 70% down from the maximum!
Meanwhile, trading professionals are making earnings even at those times, jumping from one cryptocurrency to another, getting the maximum effect even in the falling market. There is always a cryptocurrency which is growing, at least against another cryptocurrency. If you had jumped from bitcoin to Ethereum in November 2017 and jumped back in February 2018, then your holding of bitcoin could threefold! Even if we take the recent bitcoin rate adjustment into consideration (the bitcoin rate is roughly the same as November 2017), you could take a massive profit, unlike those who simply purchased bitcoin in November and held it.
Q: Do you mean that it is possible to profit from cryptocurrencies even when the market, in general, is not growing?
A: Yes, but to do that you must be able to sell one coin and buy another and do it fast. Even better, change directly from one coin to another. This feature is absent in the old exchanges. Any exchange offers a very limited set of cryptocurrencies which are sold for US dollar or bitcoin. So, you must sell the coin which is listed on one exchange, withdraw your money (it can take a whole day), send funds to another exchange, where another coin is listed… etc.… Meanwhile, the coin rate may grow twice, the market may grow 20 – 30 %, and your profitable transaction is busted half-way.
We have developed a new "A2A" technology to be implemented at STeX. It allows trading momentarily between any coins, without delay. This technology allows us to be resource-savvy, and we can carry more than 200,000 cross-rates, when most of our competitors carry not more than 200.
The same applies to the exchange listing. We are going to raise the number of listed tokens and cryptocurrencies to 500 already in the first year of operation. Until recently the traders had to open accounts at multiple exchanges to trade interesting coins. Now one account on STeX will be enough.
Q: Why did STeX create their own utility token A2A?
A: A2A (Any2Any) name derives from the technology we developed, and it is also the core of this technology. When you have hundreds of various assets you will need some median value, a certain absolute denominator of value providing every other asset denomination. This applies not only to trading but also to commissions accounting.
Presently no other technology except A2A is able to process all cross rates fast enough. A2A not only leads crypto trading to the big world tier but also sets the new technology standards in the industry.
Q: Don't you fear your competitors who promise users commission-free trade?
A: Not at all. As you may be aware, there is no such thing as free lunch. When you put your trust, your money and your large-scale transactions in a certain project it is essential to understand that the provider would not put its reputation at stake and is able to present all means for secure and redundant service. Commissions allow the best projects to be able to render the best service.
A crypto exchange is where traders make millions. And at the point of transaction, everything must be working without delays and fails. It applies especially during the peak load times because this is exactly when the buy and sell rates are most favorable.
STeX is designed in such a way that the traders will be making more money here than at other exchanges. For instance, here we have best rate aggregation, spread margin minimization to name a few. Take a trader making 1 ETH per day here at STeX, after commissions and 0.5 ETH elsewhere without commissions. Where will this trader bring the business?  It matters how much money you carry home at the end of the day and not how much commission you paid. Active traders will also enjoy our flexible discount system.
Q: Do the holders of A2A token receive an additional discount?
A: Of course. A2A tokens are an entity of the discount program. To minimize the commission, you need to hold A2A tokens on your internal account balance at the STeX Exchange. The user account at the exchange may receive various bonuses. And by the way, unlike our competitors' tokens, for instance, BNB, our A2A do not lose their discount potential after first years of use, though the discount system structure will change.
During the first year of operation, all STeX Exchange users will receive 50% discount on commissions under the condition that this commission is paid in A2A tokens from the account internal balance. Unlike with other tokens, the large volume trade users may retain this discount rate. This concession will encourage users to apply various strategies, execute more transactions at the same cost and serve the less marginal market movements.
STeX.Exchange project has raised 15k ETH during the August-September crowdfunding campaign and released its MVP. To raise additional funds for the venture, STeX will conduct an ICO. The STeX A2A fundraiser will commence on May 1, 2018.
The alpha version of the STeX trading platform has been successfully released on March 27, 2018, allowing users to test new A2A technology. STeX is going to list 5 new coins every week until Beta release in July 2018. Over 100 coins expected to be listed before September, with more than 10,000 direct crosses.
Please see the exchange website for more information.