As Bitcoin (BTC) struggled in late-2018, headlines plastered on the world's largest business news outlets accentuated that the cryptocurrency space lost hundreds of billions in value. While many cynics argue that this collapse was catalyzed by a similar decline in underlying fundamentals, pundits argue that by many measures, the crypto and blockchain space is just as strong as ever.
Woz Doesn't Buy That Crypto Saw Massive Value Destruction In 2018
Steve Wozniak, the other Steve behind what was once known as Apple Computer, recently sat down with Bloomberg' Yousef Gamal El-Din to touch on innovations in finance and technology. And surprise, surprise, the perfect intersection between these key industries was cryptocurrencies and related technologies, which Wozniak made a brief but notable mention of during the interview.
In response to the Bloomberg anchor's comment that there's been massive destruction in value for cryptocurrencies, Wozniak noted that he "doesn't buy that." In fact, he turned the tables, claiming that instead of value destruction, 2018 saw "massive value creation." The American technology legend even added that the market drawdown was just a byproduct of human psychology, explaining that fear played a large role in the collapse in BTC, rather than waning fundamentals.
He Sold His Bitcoin, But Don't Worry
Funny enough, Wozniak's most recent stamp of approval of cryptocurrencies comes after the technology wiz divulged that he liquidated his Bitcoin stack. Per an article from the Nordic branch of Business Insider, the long-standing Silicon Valley guru noted that once BTC surpassed the $20,000 milestone over 12 months ago, he had enough, selling all the Bitcoin in his possession (which he obtained at a $700 cost basis) for fiat.
While Wozniak's explanation that he sold his personal holdings may sound like the ramblings of an investor that sadly capitulated, the Apple co-founder explained why he decided to make such a move.
In a question and answer session with Seth Godin, a former tech executive in the first Dotcom era, the Apple insider noted that he didn't want to become "one of those people who watches and watches it and cares about the number." Wozniak quipped that he doesn't want to worry about BTC actively. In fact, he explained that one of his ways to achieve happiness is through mitigating worries, with selling his holdings being a part of accomplishing this raison d'etre.
No matter his underlying rationale, this investment netted Wozniak 2,800% in gains. Beat that, Warren Buffet.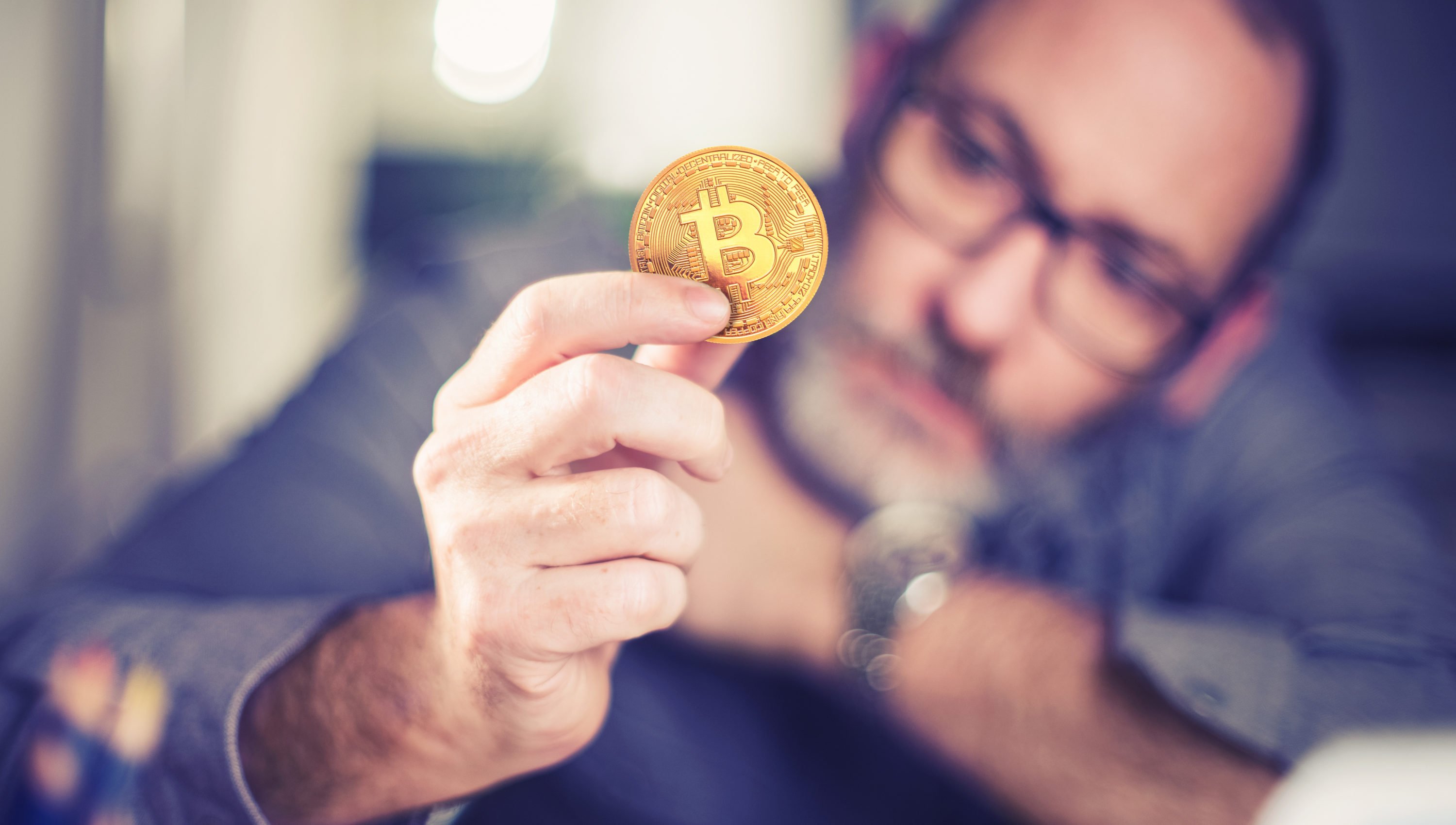 The fact that he likely holds effectively zero cryptocurrencies also shouldn't discount the fact that he sees long-term potential in the broader ecosystem. But what exactly does he see, and is what he saying already coming to fruition?
Long-Term Prospects
Although Wozniak was hesitant to touch on his long-term expectations for cryptocurrencies in this interview, in a number of other press appearances, he has extensively covered his personal beliefs.
Corroborating Jack Dorsey's belief that Bitcoin will become the Internet's native currency, Wozniak told CNBC in June 2018 that he wants BTC to garner traction on such a monumental scale, as this thought process is "pure thinking." The Apple co-founder went on to add that whether BTC becomes the digital world's go-to medium of exchange or not, he fully expects for the cryptocurrency to see use as a digital gold. In fact, echoing comments made by Interchange's Dan Held, the Winklevoss Twins of Gemini, among other industry insiders, he noted that Bitcoin is "pure digital gold," underlining its math-secured deflationary nature.
It is important to note that Wozniak's love for this ecosystem isn't only constrained to Bitcoin. He once noted that cryptocurrencies and blockchain technologies at large can be deemed the "next major IT revolution." Speaking at Vienna's WeAreDevelopers World Congress event, he touched on the lack of security and privacy in the incumbent digital age, before lauding decentralized technologies. Putting the power back in the hands of consumers is, of course, a key use case proposed by advocates of blockchain technologies. He even buddied up with a venture capital fund with blockchain roots, becoming a co-founder at EQUI Global, which has its own Ethereum token.
But will the Apple pioneer's bet on crypto assets and related technologies pay off? Skeptics may be screaming no, but positive developments continue to flood into this space. In fact, citing the recent growth of the crypto industry's facets, Spencer Bogart of Blockchain Capital proudly stated that he believes that there's a high likelihood that Bitcoin is the world's most compelling asset right now.
Featured Image from Shutterstock