Binance has launched a new futures platform, where speculators can bet on bitcoin price going down or up, after announcing it earlier this year. And service is already witnessing trading volumes worth hundreds of millions of dollars.
Looks like a strong start for Binance futures – $170mln trading in last 24h with max leverage 20x pic.twitter.com/qlkt8XE4vS

— skew (@skewdotcom) September 13, 2019
Data analytics firm Skew tweeted a 24-hour trade report of bitcoin futures, showing Binance processing about $170 million worth of trades on the day of its debut. The figures almost matched the volumes recorded following Binance Futures beta launch. The Malta exchange noticed about $150 million worth of futures transactions across the two test phases, which prompted it to go full-fledged on Friday, with a special gift attached.
"In order to show our appreciation for your continued support towards Binance Futures, all users will receive a 50% discount on trading fees when trading on Binance Futures for the first 3 months after the go-live date," said Binance in its blog post published Thursday.
The exchange further stated that users that participated in the Battle for Binance Futures competition and voted for Futures A would enjoy a further discount. It would equate to a total 75 percent trading fee discount on Binance Futures for a month from 2019/09/16 00:00 AM to 2019/10/15 23:59 PM.
Fees on the Binance Futures will be paid in BNB, a native utility token on Binance exchange. The team announced that it would burn 20 percent of the income it makes from its Futures platform as a part of an existing practice. The quarterly move would take a portion of BNB tokens out of supply. That means, assuming Binance Futures would make profits, Binance will now burn more of its native asset.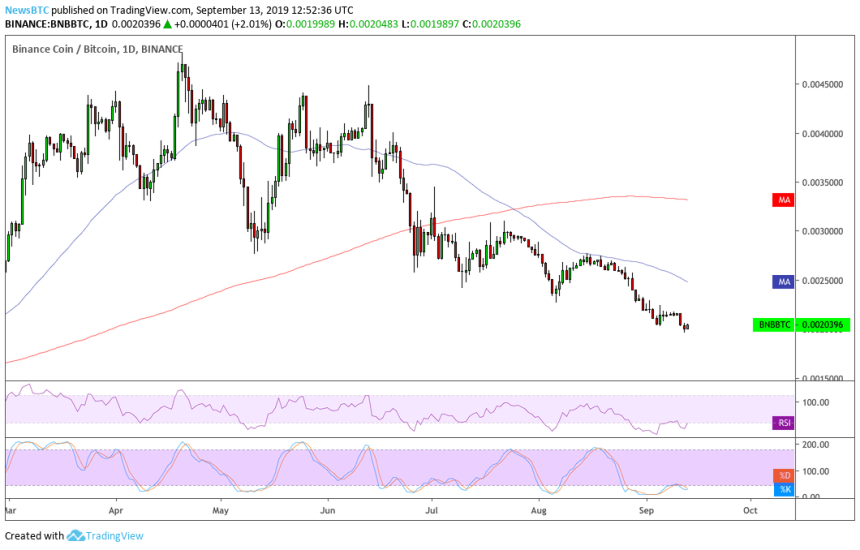 The Season of Bitcoin Futures
Binance's multi-million dollar debut outperformed two existing bitcoin futures services: CryptoFacilities and BitFinex. Nevertheless, it got beaten by other, broadly-accessed exchanges, including Deribit, CoinFlex, BitFlyer, and especially BitMEX, a bitcoin derivative giant that processed about $2.52 billion in futures trading volume.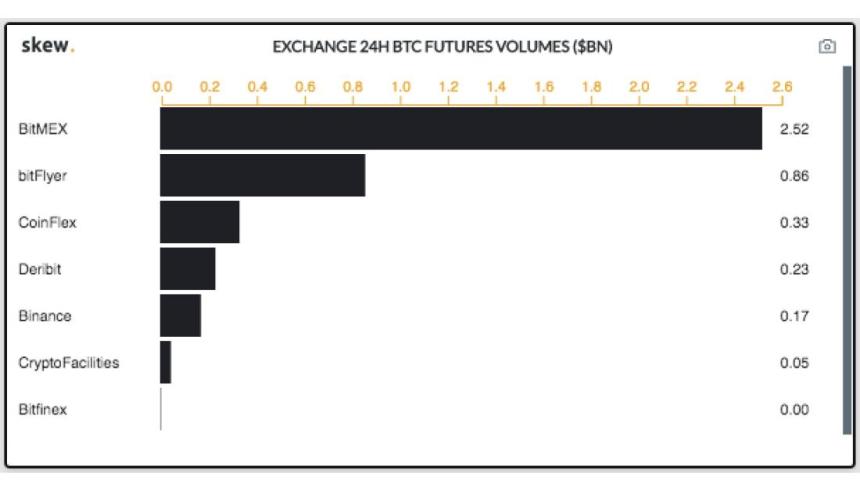 Nevertheless, the existing market players are gearing up for stiff competition by Bakkt. The digital assets platform, backed by the Intercontinental Exchange, is launching two regulated physically-settled bitcoin futures contracts on September 23. The move, as many expect, would make it easier for institutional investors to speculate on bitcoin prices.
But unlike exchanges in the cryptocurrency space, Bakkt will not offer margin trading, a feature which allows traders to borrow money when making trades. BitMEX, for now, provides the highest margins on its derivatives contracts – up to 100x. At the same time, Binance offers up 20x margins, making it a least attractive alternative to traders with a higher appetite for risks.
Looking at the UK's latest white paper, they are very likely to make margin oveer 3x illegal.

Europe may follow.

So it's going to be interesting to see BitMEX volume play out and other exchange cull those features for major markets.

Impact on price?

— CryptoOutsourcing (@Cryptoutsorcing) September 13, 2019