It's Valentine's Day and crypto investors are currently sitting on early 2020 profits from Bitcoin and altcoins. Love is in the air and money is filling pockets across the market.
This means that crypto enthusiasts can spoil their special someone all the more this holiday. Whether it's boxes of chocolates bought with crypto profits or a pair of Bitcoin wallets, we've compiled the very best ways to celebrate the day dedicated to love.
Celebrating Valentine's Day as a Crypto Enthusiast
It's Valentine's Day, and all across the crypto market investors will have to pull themselves away from price charts and watching gains pile up to pay extra special attention to their significant others.
Related Reading | Meet Bitcoin Market's Most Accurate Technical Indicator: Lamborghini 
Crypto enthusiasts have a number of ways to bring their favorite asset class and hobby into the forefront of the celebration.
Warm Their Hard with the Gift of Cold Storage
In terms of gifts, Ledger is offering a deal on their Nano X crypto hardware wallet where anyone who purchases the company's flagship product, they get a free Nano S for a loved one to have as well.
Show your significant other they're really special by sticking with the S yourself and offering up the X to them. It could earn you some X-rated fun later in the evening.
Be Mine, Bitcoin
For those looking for something cheaper, but still thoughtful and crypto-related, ShapeShift has produced a number of adorable crypto-focused Valentine's Day cards you send to others. Phrases include making my heart Ripple, or how like Bitcoin love has no borders.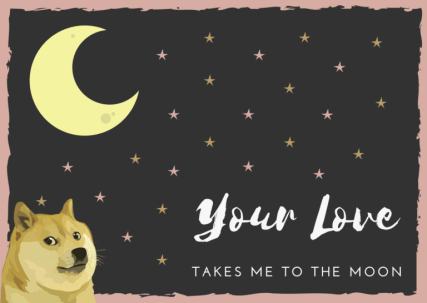 Crypto analysts claim that women won't want the gift of crypto itself, however, after explaining that Bitcoin could be worth $100K in the future should be enough to score you all the relationship points you could ask for. Especially if the price predictions do come true someday – and give your love story a fairy tale ending where you all live happily ever after.
https://twitter.com/JacobCanfield/status/1228349581039153152
Cash Out Profits For the Perfect Date Night
But if they really won't like anything crypto-related, investors should be up anywhere from between 40% and 180% this year, depending on if you bought Bitcoin or something like Tezos at the start of the year.
Investors who are up in profit can take a little off the table, and take their loved ones out to dinner at the restaurant's most romantic table.
Related Reading | Research Shows That Holidays Cause FOMO Fireworks in Bitcoin Price Charts 
Just beware that the color most associated with the holiday is the color red: a sight crypto investors do not want to see on what should be a happy day full of love.
Featured image from Shutterstock