Cryptocurrency advocate Andreas Antonopoulos speaks out against PayPal, claiming Bitcoin bought on the payments platform isn't real Bitcoin.
ICYMI The headlines say, "Bitcoin is now available on PayPal!" But is it? Here's why PayPal #bitcoin isn't bitcoin: https://t.co/sFU7GL9ZP6 pic.twitter.com/dMCRtBKDHr

— Andreas ☮ 🌈 ⚛ ⚖ 🌐 📡 📖 📹 🔑 🛩 (@aantonop) December 15, 2020
In late October, PayPal lit up the cryptocurrency industry when the firm announced it would support the buying, selling, and holding digital currencies for U.S. customers.
This coincided with the start of a major move from Bitcoin, culminating in BTC peaking at just below $20k. Erik Lowe, the Head of Content at Pantera Capital, said:
"PayPal's October 21st launch announcement coincided with the service's availability for select US accounts. It was a gradual roll out. You can see a spike in the chart the day of the announcement."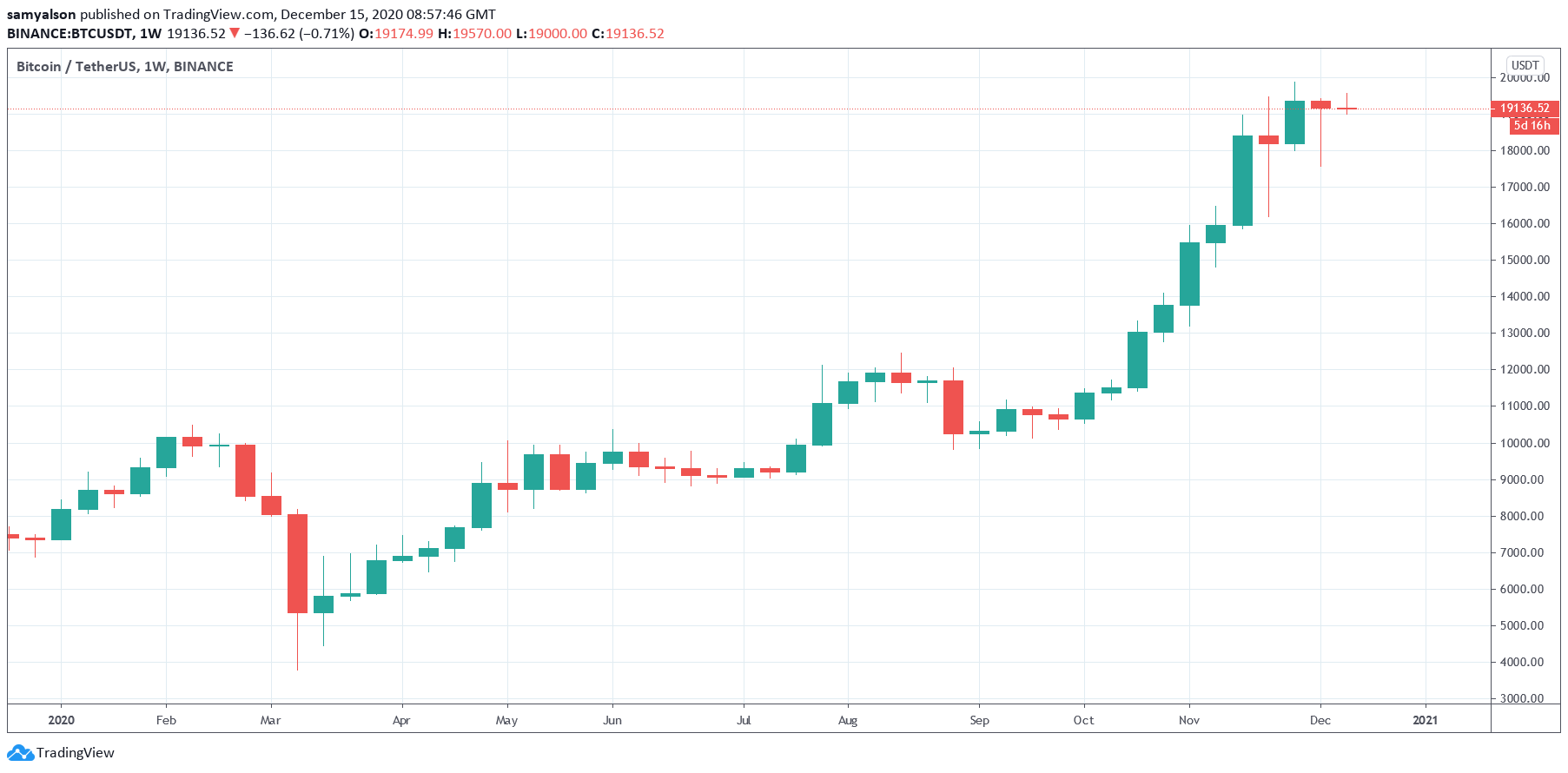 Source: BTCUSDT on TradingView.com
What's more, some believe PayPal's foray into the industry is huge in that it opens up cryptocurrency to a whole new demographic.
However, ever since the announcement was made, a swelling tide of resistance against the payments giant has been building.
PayPal Bitcoin is Not Real Bitcoin
Bitcoin's key characteristics, and what makes it an attractive proposition for so many, lies in it being a peer-to-peer decentralized value system.
With that, some say PayPal, as a middleman, has no business interfering with that dynamic.
To add, trading cryptocurrency on PayPal comes with conditions attached. According to their FAQ, users cannot transfer crypto in or out. Neither do they get a private key, meaning the payments giant technically owns cryptocurrencies purchased on its platform.
On that, Antonopoulos waded into the discussion by saying Bitcoin purchased on PayPal is not real Bitcoin. He states that PayPal Bitcoin increases exposure to counterparty risk, in that users have no say or insight into what goes on behind the scenes.
"If you buy your Bitcoin on PayPal you didn't buy Bitcoin. What you bought is, exposure to the price of Bitcoin mediated by a custodian who you hope is doing good risk management practices. But, who you cannot audit for their actual existence of reserves."
With that in mind, PayPal Bitcoin should only appeal to noobies, who, for whatever reason, prefer the involvement of a middleman.
PayPal Wants in on The Future of Money
Aside from that, digital money thought leader David G.W. Birch speculates that a much bigger longer play is happening here.
Although advocates of the situation praise PayPal's involvement with cryptocurrency, Birch believes it isn't about championing the space. Nor is it about coming on board with libertarianism, people power, or decentralization.
Instead, he speculates this is a strategic move to get a foot in the door of the future of money.
"I don't think PayPal's experiment with Bitcoin is really much about Bitcoin at all. I think this is a measured and intelligent step towards the transactional environments of the future where private digital assets compete with public digital fiat across a payments landscape that is utterly different to that of today."
What becomes evident from all of this is that PayPal needs crypto more than crypto needs PayPal.