BTC/USD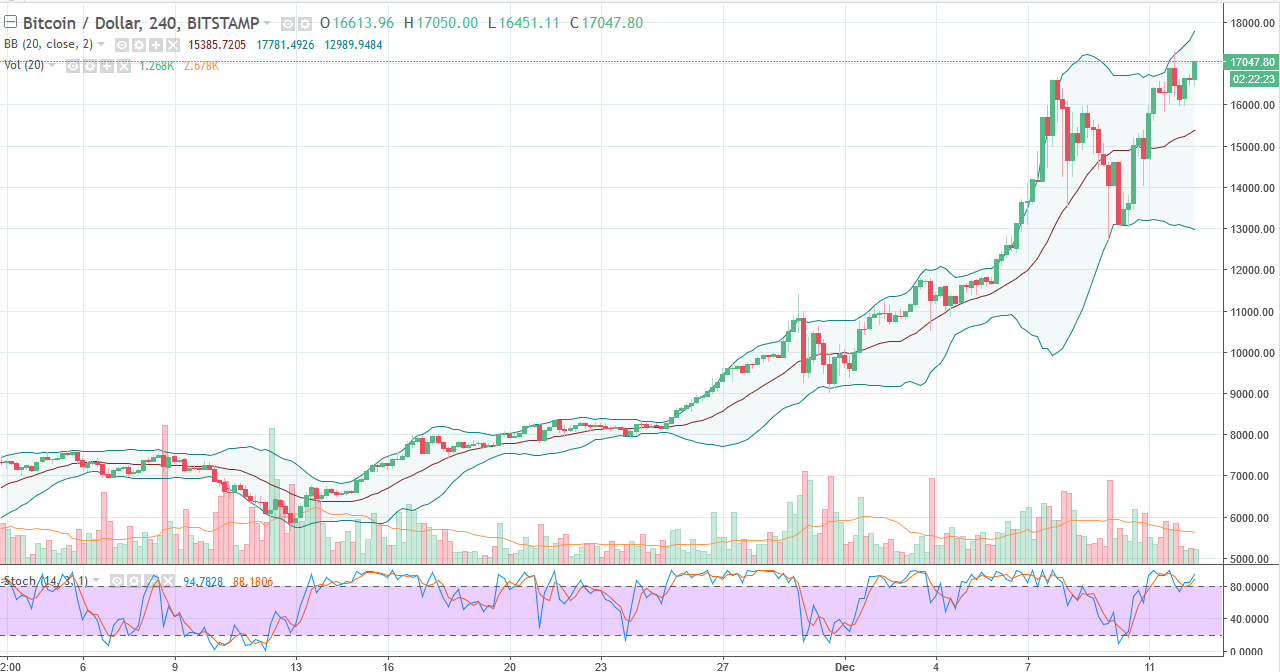 Bitcoin dipped a bit during the trading session on Tuesday, but found the $16,000 level to be supportive enough to send the market to the upside, perhaps getting ready to reach towards the $18,000 level. At this point, it looks as if short-term pullbacks are buying opportunities and that the $16 level is going to be a bit of a "floor" in the market.
BTC/JPY
Bitcoin continues to be very flat during the trading session on Tuesday, as the ¥2 million levels offer resistance. I think that short-term pullbacks will probably be buying opportunities though, but if we can break above the ¥2 million level, the buyers should continue to go to the ¥2.3 million level above. Pullbacks should be supported to the ¥1.5 level below.
Thanks for watching, I'll be back tomorrow.