BTC/USD
Bitcoin rallied a bit during the trading session on Tuesday, reaching towards the vital 16,000 level. If we can break above there, then I might be convinced that we are going to revisit the highs. However, this was done on extraordinarily light volume, and that does give me a bit of concern. Because of this, you should be very cautious about this market, as we could just as easily rollover. One thing that I cannot help but notice is that most of the strong volume is on red candles.
BTC/JPY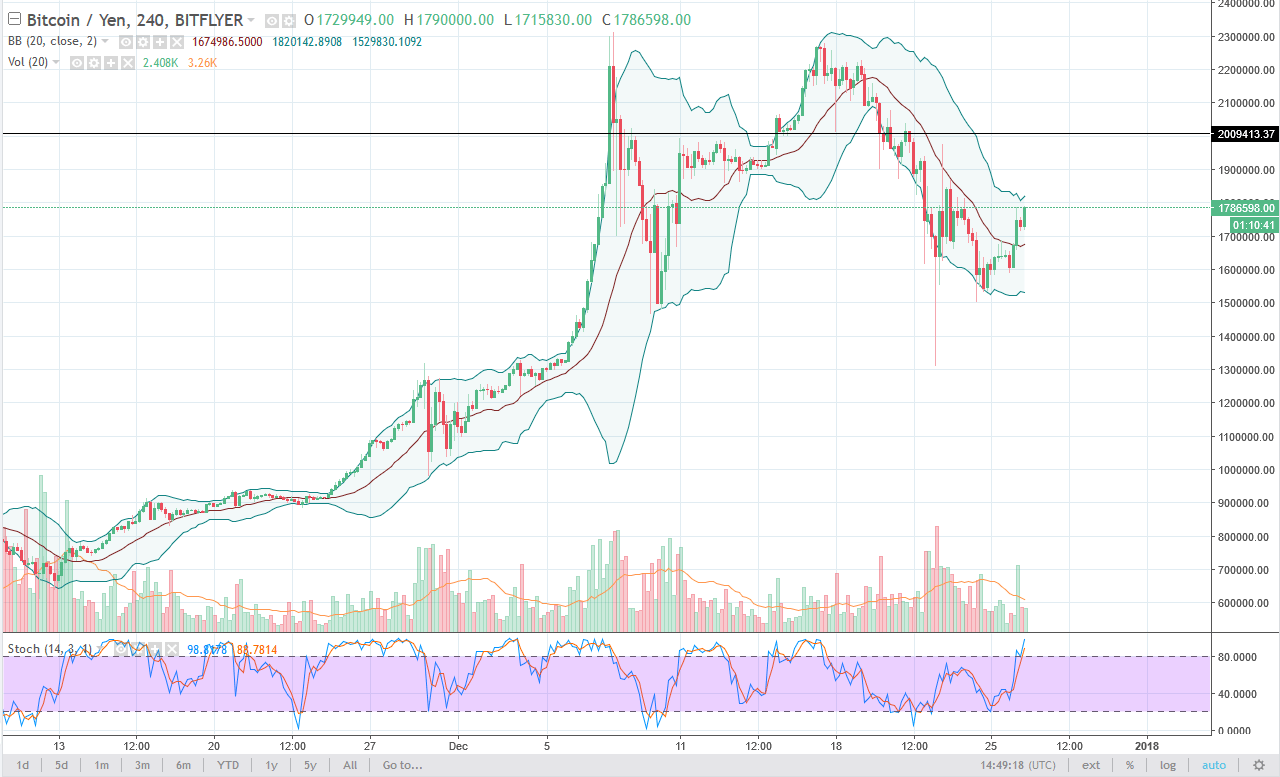 Bitcoin rallied during the trading session against the Japanese yen as well, reaching towards the ¥1.8 million level. The ¥2 million level above is the next major barrier, and it remains to be seen if we can continue. We are in the overbought section of the stochastic oscillator, so I suspect that it will take more than one attempt to break above ¥2 million.
Thanks for watching I'll be back tomorrow.