Another week, another round of Crypto Tidbits. As is seemingly the norm, Bitcoin saw a tumultuous week, trading from everywhere from $9,100 to around $11,000. Per the time of writing this article, the dust has somewhat settled, with BTC around the $10,500 region for at least the past 18 hours.
Cryptocurrency prices are lower than they were earlier this month or in late-June. But this week saw its fair share of positive news — and negative news of course.
On one side, a Congressman lauded Bitcoin as an "unstoppable force"; on the other, the U.S. Treasury Secretary echoed Donald Trump's concerns, noting that cryptocurrencies are mostly used for illicit acts, like money laundering and the sale of illegal narcotics, in an emergency press conference.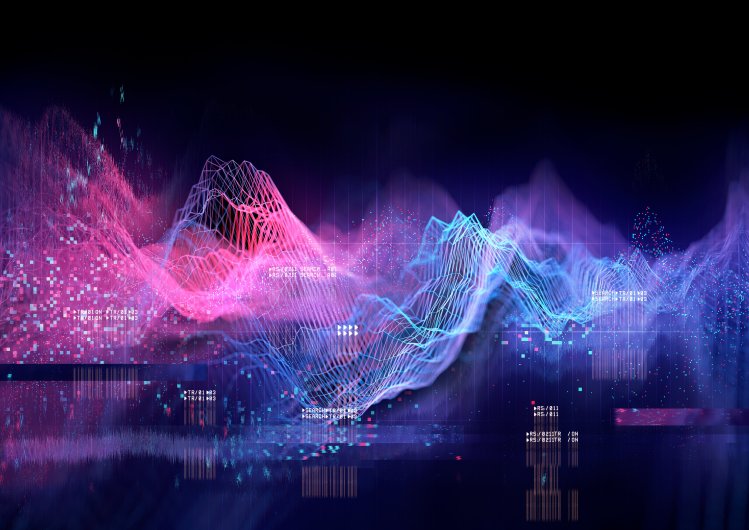 Bitcoin & Crypto Tidbits
"An Unstoppable Force" — Congressman Lauds Bitcoin: Bitcoin gained yet another ally in the United States government recently. Patrick McHenry, who represents North Carolina's 10th District, told Congress and CNBC's "Squawk Box" this week that he strongly believes that Bitcoin and the movement surrounding the cryptocurrency is an "unstoppable force". While he didn't make any clear recommendations, it is implied that he believes that regulators should foster innovation by being friendly to the "unstoppable force" as to ensure that the United States isn't at a disadvantage.
China Authority Confirms Bitcoin is "Property": This week, the Hangzhou Internet Court purportedly confirmed that Bitcoin is a form of virtual property, meaning that it is legal to hold the cryptocurrency. While this doesn't confirm that all regulators see Bitcoin as legal across the country, which is rife with legal, cultural, and social nuances between districts, some see this as a watershed moment for cryptocurrency in China.
Libra Trends on China's Version of Twitter: Speaking of China, reports arose this week that Libra had become a trending topic in the nation's intranet. On Weibo, the nation's version of Twitter, "Libra" was the second-largest trend earlier this week, while China purportedly had more relative interest in the Facebook cryptocurrency than the U.S. Per venture capitalist Dovey Wan, who is often based in China, this spike in interest is a response to David Marcus' comment during this week's Congressional hearings that Libra will be a competitor to WeChat Pay and Alipay, Chinese brands.
BitMEX Under Investigation by the CFTC, Says Bloomberg Report: According to a Bloomberg report released Friday, which cited individuals familiar with the matter, the U.S. Commodity Futures Trading Commission (CFTC) is investigating one of the Bitcoin industry's own. BitMEX, per the sources, is suspected by the financial regulator of knowingly facilitating United States traders, which are technically banned from accessing the platform's projects. The CFTC and BitMEX neither confirmed nor denied the report. Arthur Hayes, the chief executive of the Seychelles-based BitMEX, has stated that his platform actively removes traders that are believed to be in banned regions.
Binance Dishes Out Millions of Stellar Lumens: This week, the recently-turned-two Binance revealed that it had recently "discovered" that it has been staking its Stellar Lumens (XLM) for over a year now. The Stellar protocol allows for large holders to stake the cryptocurrency, thus providing a slight return. To commit to transparency and to satisfy their users, the popular exchange revealed that it would be dispensing around $1 million worth of XLM to holders of the cryptocurrency on the exchange. Also, henceforth, Binance will be giving its users the inflation rewards every month.
Jamie Dimon Isn't Worried About Libra: Jamie Dimon of JP Morgan isn't fazed by Libra — or Bitcoin for that matter. Far from. Speaking to analysts in a conference call that has been cited by CNBC, the banking mogul noted that he does not feel threatened by Libra at all. He specifically looks to the fact that blockchain has been a technological trend for "seven years" and that "very little has happened", presumably proposing that Libra will be more of a marketing ploy than a viable technology.
German Central Bank Chief in Support of Libra: The President of the Bundesbank, the central bank of Germany, recently lauded the Facebook-backed crypto project in a G7 meeting, according to an article received and translated by Mati Greenspan of eToro. Per the rough translation, Jens Weidmann noted that should Libra be released as its white paper dictates, the end result cryptocurrency may be "attractive to consumers". He adds that it may be unwise to suppress innovation before true issues have arisen
Canadian Crypto Startup Coinberry Teams up With Canadian City: This week, the Canadian city of Richmond Hill, a municipality of 200,000 that is north of Toronto, revealed that it is in negotiations with Coinberry. The City of Richmond Hill is interested in allowing those under its jurisdiction to pay for their property taxes with Bitcoin through Coinberry.
Grayscale Sees Massive Institutional Inflows Into Bitcoin Product: Just like other investors, Grayscale's clients have been subject to the fear of missing out. As revealed in the firm's latest Digital Asset Investment Report for Q2, its crypto vehicles secured over $84.8 million in investment during the last quarter, marking the strongest inflows since the true start of the bear market in Q2 of 2018. Per the report, much of the capital that Grayscale received in Q2 was allocated to its Bitcoin Trust, the firm's flagship vehicle that trades on American over-the-counter markets. What's also interesting is that a purported 84% of the $84.8 million inflow was sourced from institutional players, mainly "hedge funds".
India Bitcoin Ban Seemingly Confirmed by Leaked Document: Recently, Varun Sethi, a seeming blockchain-focused lawyer based in India, published a series of 18 photographs to Scribd that outlined a purported draft bill, the "Banning of Cryptocurrency & Regulation of Official Digital Currency Bill, 2019". After laying out a number of key definitions, the document's authors write that should the bill become law, "no person shall mine, generate, hold, sell, deal in, issue, transfer, dispose of, or use cryptocurrency (including Bitcoin) in the territory of India." Those that violate these laws may be subject to up to ten years in prison and fines, per the document. If this document is legit, it would confirm a Bloomberg report from two months which stated that Indian regulators are looking to make crypto verboten.
Featured Image from Shutterstock