Of all the projects in the cryptocurrency industry, many are mere copies of older cryptos with no roadmap whatsoever, while others are actually introducing developments that have a real wide range of applicability.
The interoperability of blockchain technologies provides us a holistic view that can effectively be used in both real and virtual world problems. And that's exactly what Emercoin (EMC) is trying to do. Emercoin is trying to introduce a new kind of blockchain that offers a wide range of services that promises to introduce new solutions across all industries.
EmerCoin (EMC) is also a decentralized cryptocurrency that – much like bitcoin – enables international payments at virtually no fees without having to rely on a third party. The EmerCoin team made use of the Namecoin, and Peercoin technology to develop its own original source code.
Up until now the team has been introducing several new developments and a lot of innovative features. Recently the team has joined forces with Microsoft in what could be the first significant partnership in the history of Blockchain technologies. If all goes well, many other big companies will go all-in into this new technology.
NewsBTC got in touch with the Emercoin lead Developer, Oleg Khovayko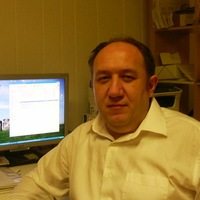 Oleg is a pretty cool guy, and he was more than happy to tell us a lot more about the project's recent developments, goals, and aims:
NewsBTC – We would like you to enlighten us a little more about the Emercoin project, the technology, and its main features.
Oleg Khovayko – OK. You can get a better-detailed description wiki, but here's a short description: Key difference in Emercoin from other cryptos is that we are using blockchain not just for transfer credit notes. We consider EMC a technological platform for distributed, uncensored and scalable services. So we developed a suite of services running on top of the emercoin blockchain that will be very useful for a lot of companies. Here's a list of all our technologies and services, including short sentence description for each:
EMCDNS — Uncensored domain name system, peering with OpenNIC.
EMCSSL —  Distributed network security solution for WEB users, based on client SSL-certificates.
EMCSSH — Worldwide Public Key Infrastructure for decentralized management Secure Shell access.
InfoCard — Storage for electronic business cards. Designed for use with EMCSSL, but can work in stand-alone mode, too.
EMCTTS — Trusted storage for digital timestamps on the blockchain.
EMCSTREAM — Micropayment library for streaming media, with a pay-per-minute model.
Magnet — Distributed torrent tracker for internet file sharing;
EmerBoard — Distributed trusted BBS.
EMCDPO — A DeCentralized solution for Proof of Ownership.
EMCLNX — a peer-to-peer text-advertisement network based on a per-click payment model. Uses NVS as distributed storage for advertising contracts and EmerCoin credits (EMC) as the payment unit.
At this point, all these services are already working and are completely ready to be used. Our politic is: "under-promise and over-delivery".
We heard about one of Emercoin's new features, the transaction optimizer. Can you explain how of it works?
There is defined problem: when you have set of unspent transaction outputs (UTXOs) in your wallet, and you would like to make a payment, you need to select some subset of UTXOs, which you would like to spend in the current transaction. The Optimal solution – when you are able to select a subset, which the exact sum matches the value, needed to spend you will not generate chargeback UTXO, and as result:
– this transaction has less size (because you do not create chargeback UTXO) than usual.
– your wallet will have less UTXOs set, used in the future
– there will not be signed for spent charge back UTXO, since it doesn't exist.
As a result, we are able to save a lot of blockchain size, the wallet size, and the network traffic. Emercoin TX optimizer selects an optimal UTXO subset, when it is needed for a transaction set and payment value. You should learn more about it in our page!
Do you think this solution can be widely adopted by other projects in the crypto industry?
Yes, I think so. Maybe, for some cryptos, the code will be needed to be modified. But, this core algorithm can be used for any cryptocurrency, and can be easily integrated into existing systems. Old wallets will accept optimized transactions without any problems.
We would like to hear your comments on the suite of blockchain services that Emercoin provides and the recent partnership with Microsoft Azure.
We planning deploy set of our services into MS Azure market. So, these services will be available for Azure users without focusing on install and maintenance own wallet and blockchain. We are planning for everything to be available as service by JSON API, close to standard Bitcoin API. Of course, maybe we will change the protocol if needed since an end version of the protocol specification is not completed yet.
What's your take on the most recent bitcoin developments?
I guess you mean Bip100 vs bip101. Frankly, I do not care, which proposal will be the winner. I am ok with any decision and what to be used in the future as long it's a viable solution. You see, we solved this problem (blocksize limit) by using another approach – not increasing the block size, but rather decreasing the transaction size. We have a couple of inner draft specs to achieve better scalability and approaches in that sense to completely different ideas far from just expand block size.
What's your view on the Mike Hearn drop out and his allegations on how bitcoin is dead. Do you think this can seriously affect the whole crypto system?
I think his words about "centralization" are particularly true. Actually, PoW consensus mechanism has a drawback, when individual miners trust to pool owner, and when they delegate their computing powers to the mining pools. I think, PoW system has a natural tendency to spontaneous centralization, and this is bad. With Emercoin we try to solve this by introducing PoS, which is free from this drawback. However, I think, current Bitcoin centralization is still far from critical, and Bitcoin can be used without real centralization problems for a long time.
Furthermore, I think, the Bitcoin system is facing more important technical problems, rather than a political centralization issue, lightened by Mike. However, we are focused in our work, and wish all the luck to Bitcoin development teams with accomplishing this task.
What's your expectations and goals for the future of Emercoin?
Expectation – expand to the real world. Create and distribute new services and standards. Currently, we need to accumulate more and more "use cases" in which we can apply to good use our technologies.
Oleg finished our conversation saying: "We do not promise. We deliver."