Bitcoin exchange Kraken today announced that it is acquiring Coinsetter, another Bitcoin exchange with deep roots in the US and Canada.
The San Francisco-based exchange, which had left the US markets in 2014 citing issues with banking partners, aims to utilize Coinsetter's presence to reestablish itself in the North American region. As confirmed by CEO Jesse Powell, Kraken is looking to mousetrap the ever-expanding Bitcoin markets in hopes to boost its overall volume.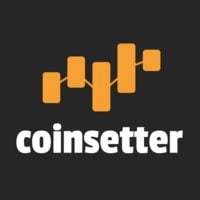 The New York based Coinsetter currently offers Bitcoin trading services in 37 US states, while the exchange's nationwide presence in Canada is inherited from its previous acquisition of CAVIRTEX, the True North's first Bitcoin exchange which was closed last year due to security concerns. Together, the two exchanges hosted an impressive Bitcoin volume from both the US and Canadian clientele, an aspect that would benefit the expansion plans of Kraken.
"The acquisition of Coinsetter and Cavirtex marks the beginning of a new era for Kraken," said Powell. "The consolidation of these three veteran giants is the largest exchange deal to date. Combined, we represent over thirteen years of bitcoin exchange experience in an industry that is only seven years old."
Coinsetter CEO Jaron Lukasiewicz also expressed a similar confidence on Kraken, and stated:
"For years, the teams at Coinsetter and Cavirtex have worked closely with traders, bitcoin companies and investors to advance the burgeoning bitcoin space in North America. We are confident that Kraken is the right world-class company with the resources, vision and drive to successfully carry our torch far into the future."
Kraken also announced partnership with American payment company SynapsePay to enable fast and low-fee USD deposits and withdrawals all across the 37 US states and Washington DC. The exchange claims that it will give Americans easy access to their "advanced exchange services", including Bitcoin-Dollar trading.
This is perhaps is the first time in which Kraken can be seen taking an energetic interest in the US virtual currency market. The exchange has had its share of troubles in the past while coming to terms with the country's controversial stand on digital currency startups. In August 2015, Kraken had announced that it will be discontinuing its services in New York due to the state's "draconian" Bitcoin law – notoriously known as BitLicense.
"Regrettably, the abominable BitLicense has awakened. It is a creature so foul, so cruel that not even Kraken possesses the courage or strength to face its nasty, big, pointy teeth.  It's at least a 40-man, bro," the exchange had said facetiously.
On the other hand, Coinsetter had willfully applied for BitLicense to continue providing Bitcoin trading services to its New York customers.
New York Customers to Lose Bitcoin Service
Kraken's plan to migrate into the US markets might come as a bad-and-sad news to Coinsetter's existing clientele in New York. CEO Jesse Powell told NewsBTC that Kraken will be unable to provide Bitcoin trading services to Coinsetter's New York customers upon migration on January 26. He said:
"Unfortunately, this acquisition does not mean that we'll be turning on service in New York. Clients in New York State will again be losing service upon migration, on January 26."