It's only April but 2020 has already been a crazy year: Bitcoin crashed 50% in a 36-hour time frame, the outbreak of COVID-19 has started, the price of oil went negative as recession fears have mounted, and, according to reports, North Korea's leader is in a condition of poor health, which has sparked a response from the Chinese government.
The exact state of the North Korean leader isn't clear, but most reports citing sources within intelligence agencies have confirmed Kim is in critical condition, corroborated by the fact he hasn't been seen in public for two weeks.
One Japanese media said he is in a "vegetative state," which means he is unable to respond to external stimuli. The vice-director of Hong Kong Satellite Television went as far as to say that per her source, "a very solid source," Kim Jong Un has passed.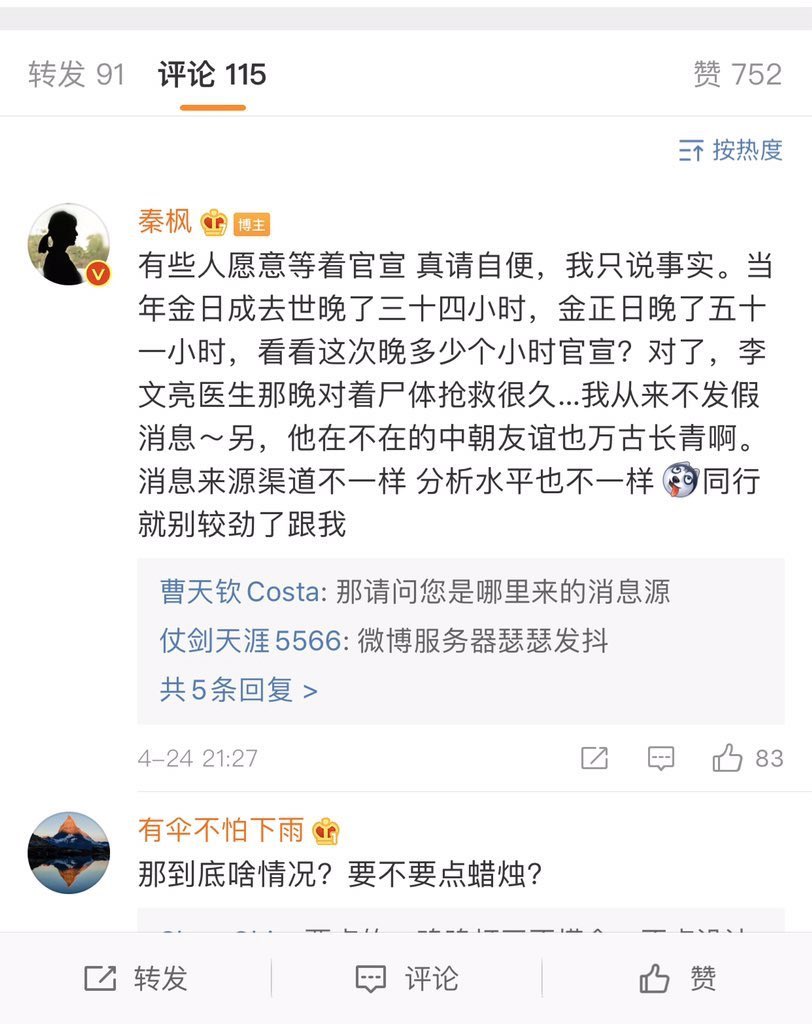 The global ramifications of Kim Jong Un's inability to lead North Korea aren't clear, but some have begun to speculate as to the effect this development will have on Bitcoin and the broader crypto market.
North Korea's Role In Bitcoin
The extent of North Korea's access to technology isn't clear, but one thing is for certain: the hermit nation is a fan of Bitcoin, crypto assets, and blockchain technology.
The country made this much clear when it held a series of blockchain events, which resulted in the arrest and indicting of Virgil Griffith, a prominent member of the Ethereum community that infamously traveled to one of these conferences to host a talk.
North Korea's involvement in crypto, however, goes much further than that.
According to a "panel of experts" that spoke to the U.N. Security Council in early-2019, Pyongyang has managed to amass "around $670 million in foreign and virtual currency" through hacks, Nikkei Asian Review reported. The $670 million was later revised to $2 billion, CNN wrote late last year.
This has been corroborated by cybersecurity firms that have found that some of the crypto industry's biggest hacks in 2018 and 2019 were by North Korean hacker groups, especially one named "Lazarus."
No, a Sell-Off Isn't Imminent
Seeing North Korea's purported influence in the Bitcoin industry, many were quick to speculate as to what Kim Jong Un's passing could mean for crypto.
The first to speculate was Russian Market, a financial news blog and news aggregator, suggested that Kim Jong Un's passing or his poor health could "trigger [a] big selloff in Bitcoin]."
But, many in the crypto industry made it clear that this is just baseless speculation that doesn't make any sense.
Economist Alex Krüger, someone who closely tracks the crypto space, made this clear when he wrote that since North Korea possesses lots of uranium and fish, there will be large selloffs in those markets too.
It was a sarcastic message aimed at debunking the sentiment behind Russian Market's comment on Bitcoin.
Indeed, should Kim Jong Un actually pass (or fail to function as a leader), his position will purportedly fall to his sister, Kim Yo Jong. This Kim, reports indicate, is responsible for much of her brother's image and policy.
As such, her succession to the seat of Supreme Leader may suggest that North Korea's stance on crypto will stay the same.
Photo by Andrew Neel on Unsplash