Atlanta-based BitPay, digital currency payments processor, announced on Thursday a new partnership that will allow their services to be integrated into Toshiba's VisualTouch point-of-sale software solution.
The VisualTouch solution is a system designed for business management and is widely used in the hospitality, food service, grocery, retail, and concession industries with a user base of approximately six thousand customers. Some of those customers even have over 1,600 locations in which the VisualTouch system deployed.
With an integration with BitPay's own solutions, the VisualTouch software will allow brick-and-mortar businesses to accept bitcoin without hassle, and without the need for extra hardware.
"This partnership greatly expands the number of businesses that will now be able to accept bitcoin. BitPay is extremely excited about the relationship and the opportunity to expand the Toshiba VisualTouch solution to include bitcoin," says Tony Gallippi, Executive Chairman at BitPay.
"We are truly excited to announce our partnership with BitPay in order to bring enhanced capabilities to our current customers and entice new business through our combined leadership in this field," said Marius Kimel, who heads Visual Information Products, the developers behind Toshiba VisualTouch.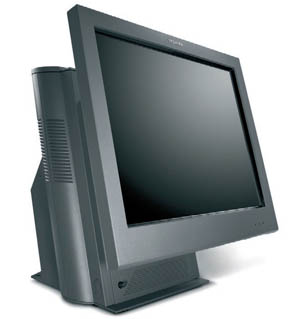 The announcement is also being announced at the National Restaurant Association's 2014 Conference taking place in Chicago, Illinois, before a group of 2,000 exhibitors.
Some of these could potentially be the first users of the integration.
"The ability for customers to use bitcoin at businesses with VisualTouch POS systems provides merchants an extremely loyal customer base who will go out of their way to support companies that accept bitcoin," Gallippi added.
The news could play out to be huge for the bitcoin community. With easy access to such a system, merchants may be more inclined to accept bitcoin and benefit from some of the digital currency's selling points like irreversible transactions and the absence of hefty processing fees.