The Rise and Rise of Bitcoin is without a doubt the most highly anticipated bitcoin documentary of the year (it was even screened at the Tribeca Film Festival).
And after long delays in attempts of finding distribution, the film is just about ready to make its public debut.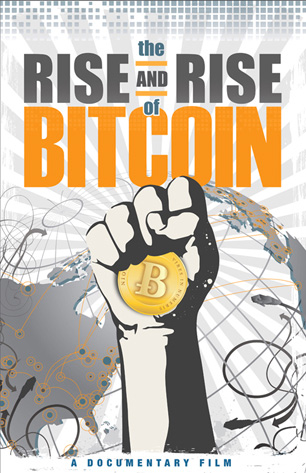 I was given access to view the film before it's available on-demand on October 10th (it's also showing on several screens around the country in cities like New York and Los Angeles this week). Briefly, I'd like to offer my impressions.
The film follows Dan Mross, brother of the film's director, Nicholas Mross.
Dan's a bitcoin enthusiast to the core. The backbone of the film is built his obsession with bitcoin mining and the digital currency as a whole.
He travels around the world to interview prominent entities in the bitcoinisphere, from Los Angeles to New York City, to Tokyo (and seemingly everywhere in between). Many of the faces you'll see in this film are familiar. The Winklevoss twins, Charlie Shrem, Bobby Lee, and even the director of FinCEN make appearances, and the commentary the interviewees provide is intriguing and enlightening.
As mentioned, there have been some severe delays when it comes to the release of the film, and as such, it shows its age. Inside views of companies like BitInstant, Tradehill, and Mt. Gox are shown as if they were current companies. Thankfully, the latter end of the film includes updates on their respective fates.
You'll find a huge sense of optimism in this film, and the title of the film is your first indicator. Many of the folks that appear in the film all have high hopes for this digital currency (just a few minutes are spent on contrasting views on bitcoin's future), and frankly, I wouldn't have expected any different in a film that's marketed toward bitcoin enthusiasts.
[ot-video type="youtube" url="http://www.youtube.com/watch?v=-H6QuIv8OSI"]
How the film came to be is just as interesting as its content, I think.
"I first became introduced to Bitcoin in 2011 when my older brother told me he was beginning to mine these 'decentralized digital tokens' on his computer.  The idea was so revolutionary, and the possibilities so limitless, it was only a matter of time before I caught the Bitcoin bug myself," says director Nicholas Mross.
"I began filming his fascinating hobby, and it soon progressed into something bigger than we both ever imagined.  One person's story led to many more, and every week, new exciting events were unfolding in front of the camera lens."
He adds in his statement, "I'm so proud of this film and the way we were able to capture the early history of this world-changing technology, and the entrepreneurs fighting to make it a reality."
Viewers looking to learn more about bitcoin may want to consider watching. The Rise and Rise of Bitcoin does an excellent job in explaining the digital currency in a way many can understand.
As for those who are well familiar with the happenings of bitcoin and the bitcoin industry, I think you'll be thoroughly entertained (and possibly giddy: "I know him! I know him, too!).
Overall, you'll find a documentary here that's well put together, nicely paced, and will likely amp you up about being a part of the community (though you can't help but to feel bad that things haven't quite panned out for some of the folks featured).
I'd rather save the rest for your own viewing experience and tell you: there's no way I would advise you to not watch the film.
Catch it October 10th. It's available on iTunes and here on the film's official homepage.