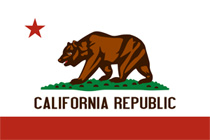 An assembly bill (AB-129) that amends Section 107 of the Corporations Code (with relation to business associations) seeks to make alternative currencies legal in the state.
Introduced by Roger Dickenson (Chairman on Banking and Finance) and state assembly member, the amendment says that "current law which bans the issuance or circulation of anything but lawful money of the United States does not prohibit the issuance and use of alternative currency."
The amendment most recent status was that it was sent to the Senate Banking and Finance Committee on the 6th of February, following a 75-yes and 0-no vote in late January.
This bill makes clarifying changes to current law to ensure that various forms of alternative currency such as digital currency, points, coupons, or other objects of monetary value do not violate the law when those methods are used for the purchase of goods and services or the transmission of payments. Modern methods of payment have expanded beyond the typical cash or credit card transactions. Bitcoin, a digital currency (Also called cryptocurrency), has gained massive media attention recently as the number of businesses has expanded to accept Bitcoins for payment.
The bill also prohibits any person or business from being required to accept alternative currencies at their discretion — far from legal tender, but certainly a change from current legislation, which one may interpret an alternative currency like bitcoin violates.
Bitcoin Magazine has put together a great piece on this. For further reading, follow this link. You can also view the bill here and an analysis here.