Since the start of 2020, the price of Cardano has been on the up and up. And the past few days have seen extreme bullish sentiment off the back of a tie-up with PwC. However, given the scandals that continually beset the "big four" firms, now is a time for caution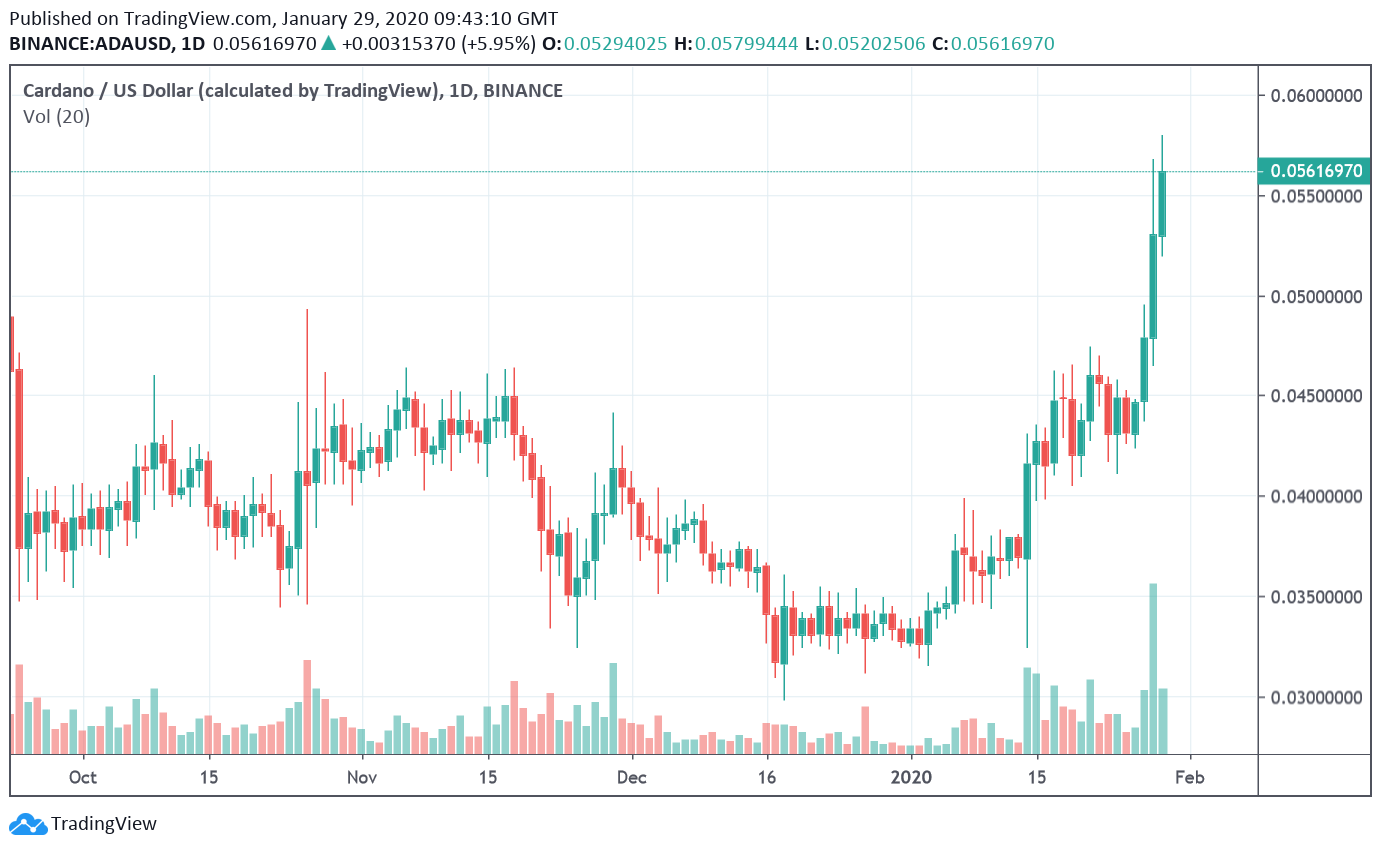 Cardano Leading The Comeback
Cardano CEO, Charles Hoskinson announced a partnership deal with PwC on Monday. This initiative falls under the company's drive to improve its marketing strategy, which has in the past been criticized as sorely lacking.
"The Cardano Foundation is working on a unification play, which will align the commercial products strategy between Emurgo, IOHK, and the Cardano Foundation together. And we're using PwC as the moderator for that… They're going to work with us to build a consolidated strategy for our go-to-market strategy."
As a result, traders responded appropriately and buy pressure sent the price of ADA up 10% on the day. With each passing day since the announcement seeing healthy gains.
Today, the price of ADA was knocking at $0.06, having peaked at $0.05791 at the time of writing. This represents a staggering 70% gain since the start of the year.
As such, many observers are pinning hopes on Cardano to lead the rest of the alts out of their slump.
Big Four Firms Operate With Impunity
All the same, as much as a tie-up with PwC is welcome news, considering the stature of this company, Cardano investors should be cautious of this deal.
After all, a primary goal of Cardano, and indeed cryptocurrency as a whole, can be summed up transferring power back to the people.
Terms like banking the unbanked and financial inclusion are all about this. Cardano themselves say:
"The vision for Cardano is that its new style of regulated computing will bring greater financial inclusion by providing open access for all to fair financial services."
Yet the involvement of a "big four" firm, who all operate with impunity, is the very antithesis to people's power.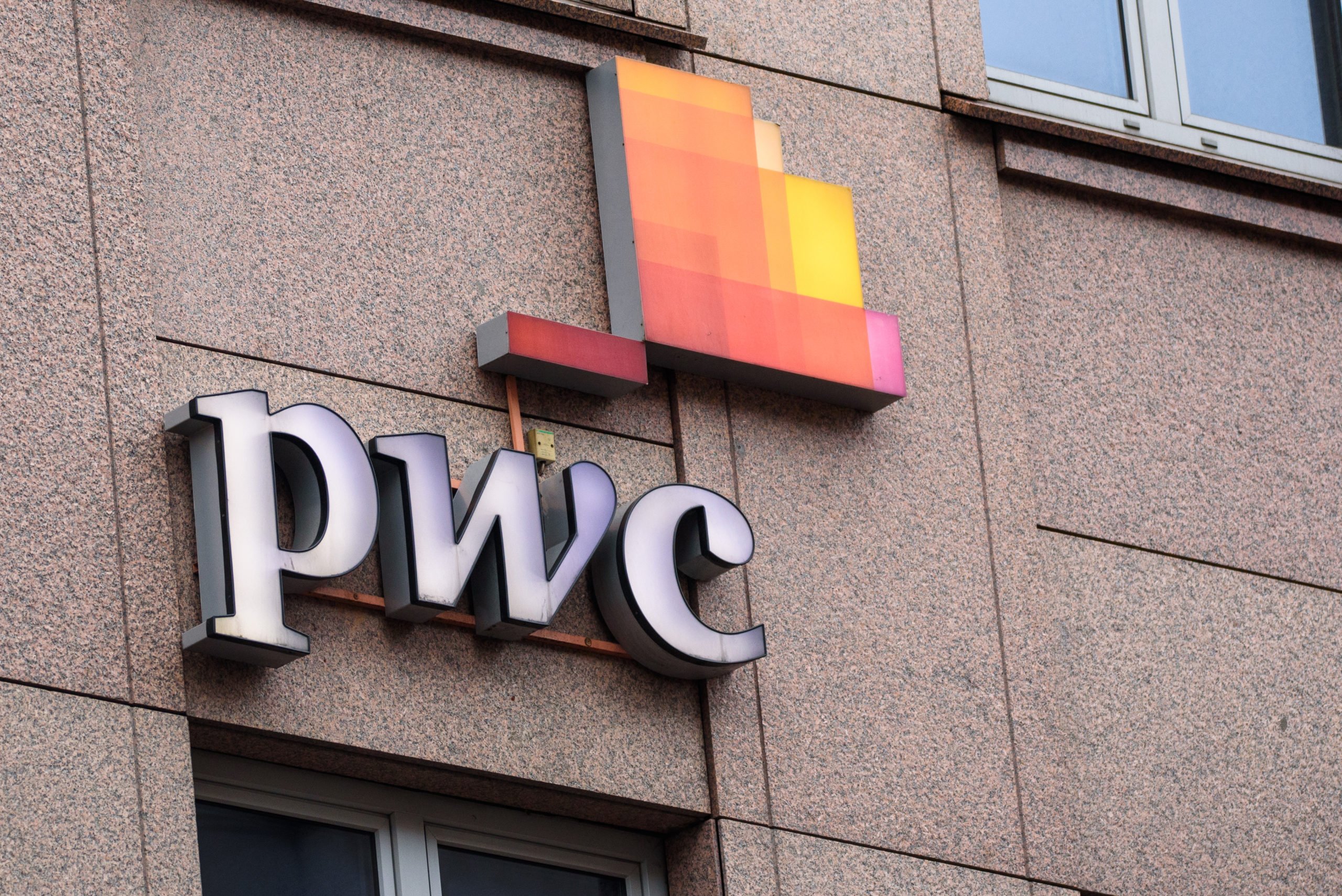 Richard Brooks, in his piece titled "The financial scandal no one is talking about," spoke of a consortium of firms that have become too cosy with the system they are supposed to check on:
"There are no serious rivals to undercut them. What's more, since audits are a legal requirement almost everywhere, this is a state-guaranteed cartel."
And with this comes a license to do as they please. Indeed, PwC is currently embroiled in a financial scandal involving the Angolan state-owned oil company Sonangol.
In this case, PwC acted as both auditors and advisors to a restructuring of Sonangol. Angolan prosecutors believe this to be a conflict of interest.
They allege Isabel Dos Santos, the daughter of Angola's former president, and her associates, funneled $1bn of public funds through transactions with state companies including Sonangol and the state-run diamond exporter Sodiam.
Dos Santos denies any wrongdoing and claims that the investigations are part of a smear campaign against her. Meanwhile, PwC has declined to comment on the proceedings.
"There is an orchestrated attack by the current government that is completely politically motivated, it's completely unfounded."
Big Four Scandals
This is just one example of many cases were large accountancy practices have signed off on "cooked books." From Lehman Brothers to Enron to 1MDB, the list goes on.
With that in mind, as much as investors see their involvement with cryptocurrency as bullish, in reality, PwC, and the like, are only in it to stay relevant. And not because they too want a fairer system.
Image from Shutterstock