San Francisco-based Coinbase has announced a new account type for users who wish to securely store large amount of bitcoins outside of traditional account types.
Dubbed The Vault, the product will sit as an option near the traditional account type, the Wallet, beginning today.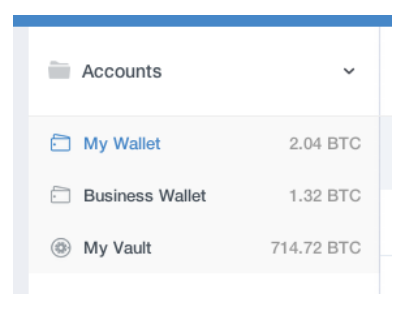 So what exactly separates a Vault account from a traditional Wallet? According to Coinbase, using a Wallet is akin to carrying cash in your pocket. Using Vault, on the other hand, is more like using a savings account at the local bank.
In terms of security, the Vault has three layers of protection. The first is time-delayed withdrawals, which allows the users to add a 48-hour delay to making withdrawal on the service. During that time frame, Coinbase contacts the account hold to make sure the request to withdraw is legitimate.
Another interesting security feature is the ability to have multiple approvals for withdrawal. The user can specify three or five fellow Coinbase users who will approve the withdrawal, like family members, for example.
As one would come to expect, the Vault wallets also utilize the same cold storage technique deployed by Coinbase for existing accounts, in which 97 percent of bitcoins are stored completely offline and in different parts of the world.
And coming soon, Coinbase says they will be adding multi-signature technology for The Vault in the coming weeks, allowing customers to manage their own vault security.
"The first iteration of the vault we completed uses the battle-tested offline storage technology we have in use today. We will release our multi-sig vault approach as well once it has been appropriately vetted by security teams both internally at Coinbase and externally," Coinbase says.
Coinbase says the Vault service is free, though a one percent fee is applied when buying or selling bitcoin. The product is currently being rolled out to five percent of users at the moment, with a widespread release on the 16th of July.
For more information, check out the post today on the Coinbase blog. Additionally, you can visit coinbase.com/vault.