Bitcoiner Max Keiser has slammed the new meme coin, Pepe (PEPE). This follows a 14-day period that has seen the token soar to record highs and had reports of traders making millions emerge. In other news, key indicators show that HedgeUp (HDUP) is on track to make 10x gains in the next few months.
Max Keiser denounces Pepe
The popular Bitcoin (BTC) supporter Max Keiser has voiced criticism over Pepe (PEPE). Max, who is also the senior Bitcoin advisor to President Bukele of El Salvador, described the meme coin as an "unregistered security."
Pepe (PEPE) has become a sensation lately. Its trading activity has increased a lot since it launched. This has pushed the meme coin to record highs, helping its market cap exceed $300 million barely two weeks after launch.
In a Monday morning tweet, Coingecko announced that Pepe (PEPE) had hit a new all-time high of $0.00000107 and become a top 100 token. There are also reports of PEPE traders making millions. One story reported by the Twitter account unusual_whale says a trader turned $3000 worth of Pepe (PEPE) into millions of dollars.
Max Keiser didn't appear too impressed with the story, though. He also quote-tweeted Coingecko's announcement with the caption "Selling unregistered securities is illegal. Promoting unregistered securities is illegal… No Shitcoins."
His negativity is not unfounded. Despite its growing popularity, there is a lot of scepticism surrounding the legitimacy of Pepe (PEPE). For one, being a meme coin, the token has no real utility. Its value is mere speculation.
The bulk of the token's supply is also controlled by a few whales. This has raised concerns regarding centralization and the possibility of Pepe (PEPE) being a pump-and-dump scheme. Furthermore, the underlying smart contract contains suspicious functions.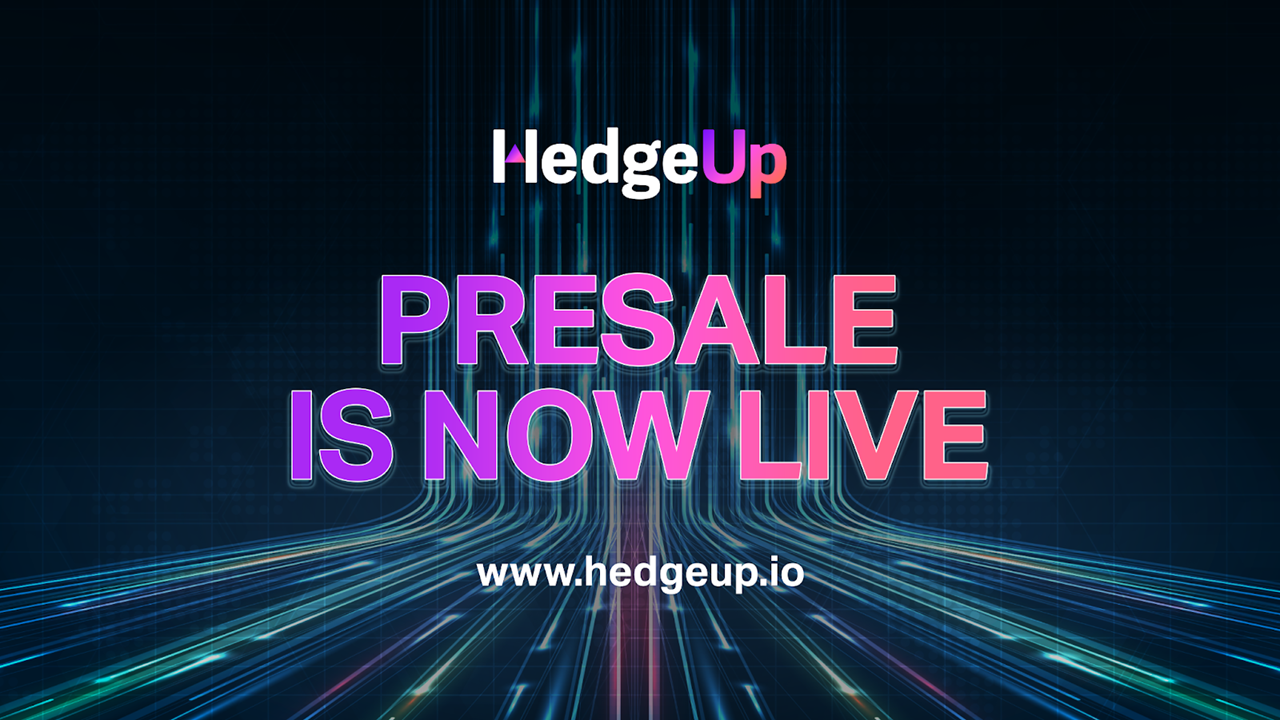 HedgeUp (HDUP) on track to 10x
As Pepe (PEPE) continues to divide crypto experts, the consensus around HedgeUp (HDUP) is essentially uniform. Growth analysis reports show that the token is on track to gain ten times its value in the coming months.
Unlike Pepe (PEPE), HedgeUp (HDUP) is backed by a real use case. It will be used as the internal currency of an NFT trading platform that lets people buy and sell alternative assets. Users of the platform will be able to use HDUP to purchase NFTs, bid at auctions, and pay trading fees.
HedgeUp (HDUP) will also afford its holders certain benefits. For one, it will give them voting rights on the HedgeUp DAO and access to courses on the HedgeUp (HDUP) online masterclass. Holders will also enjoy exclusive discounts and will be prioritized during new releases.
This level of utility is largely responsible for the high confidence in HedgeUp (HDUP). Predictions show the token is on track to 10x or higher. This has drawn a lot of investors to the project, which is in presale.
HedgeUp (HDUP) presale is scheduled to go for a total of eight stages. It's currently nearing the end of its second stage. Interested investors can get the token at $0.013 before its price goes up to $0.020 for the next stage.
Click the links below to find out more about the HedgeUp (HDUP) presale: