Africa, a continent known for its diversity, boasts a profound history and colorful culture, but it faces many challenges in economic development. Fortunately, the rapid advancement of blockchain technology has put forward feasible solutions to deep-rooted and complex problems frustrating African countries, such as cross-border transfers and currency devaluation.
However, CoinEx has found that despite growing attention to blockchain technology among countries and local residents in Africa who try to learn more about the digital economy, many people on this vast continent have yet to be exposed to blockchain, and even some university students are unfamiliar with it. Therefore, early this year, CoinEx launched "CoinEx Loves Africa Project 2023" (the CLAP23 campaign), aiming to promote blockchain knowledge in various regions/cities of Africa and to explore the digital economy together with local residents.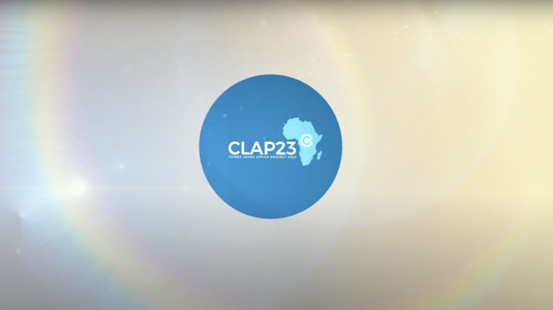 Recently, with the active efforts of multiple parties, CoinEx has brought CLAP23 to Nigeria. An offline seminar has been held at University of Uyo on 04/04/2023, where CoinEx invited local blockchain professionals and scholars to share their know-how of blockchain and cryptocurrency. This seminar has also attracted those interested in blockchain technology, including university students and office workers.
Currently, Nigeria ranks second globally in terms of search volume for the keyword "Bitcoin", after El Salvador (the first country to adopt BTC as legal tender). As one of the largest economies in Africa, Nigeria is also at the forefront of blockchain development in this continent. With years of experience in the blockchain industry, CoinEx has explored new development trends of digital economy in Nigeria with blockchain enthusiasts at the CLAP23 offline seminar. Together, we have gained a deep understanding of how blockchain technology can be applied in combination with local realities.
The free Q&A session of the seminar was warmly received by attendees who asked many questions about cryptocurrency and CoinEx. One of the most commonly discussed topics was the new development opportunities for digital economy in Nigeria, which CoinEx believes has vast potential.
The Activity didn't end there as the attendees partook in outdoor games session sponsored by CoinEx and won beautiful prizes while having fun and gathering knowledge.
At the climax of the event , every participator didn't only go home with a gift from CoinEx,but left with a high degree of Mastery that will cause rapid growth and development for them in the nearest future
CoinEx is actively optimizing its products and services to provide more convenient and user-friendly solutions. While striving to become the gateway for global crypto users to the blockchain world, we aim to remove all barriers that may discourage local Nigerians from using blockchain products.
Don't worry if the seminar isn't in your city! We might just be coming to you next with the CLAP23 campaign which will feature even more exciting presentations on more diverse topics. Just stay tuned to CoinEx's official social media accounts for updates.
About CoinEx
Founded in December 2017, CoinEx offers a range of products and services, including spot trading, futures contracts, margin trading, AMM, and CoinEx Dock. It is committed to building the safest, stablest, and the most efficient crypto asset trading platform for users around the world. Its easy-to-use crypto products and considerate crypto asset trading services have benefited over 4 million users in more than 200 countries and regions globally.