The price of STEPN's native token GMT has dropped under $0.50 for the first time since March with investors moving on to new projects such as new crypto presale Calvaria.
STEPN, the move-to-earn and lifestyle app, has struggled in recent months since a massive pump in April and May saw the coin almost hit $4.
STEPN Price Recap
The project caught huge attention earlier this year after launch with millions downloading STEPN as it allowed users to collect NFT sneakers and earn tokens simply for moving – walking around the house, to work and so on.
While the coin reached close to $4 in May, it has been a general downtrend ever since and the GMT token is now down nearly 90% from that price.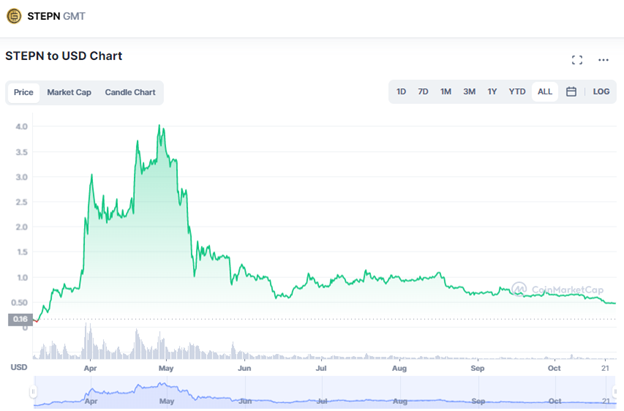 There have been complaints in the community about certain aspects of the project, including low movement rewards for users and hidden costs to increase rewards.
What is Calvaria?
Calvaria is a new crypto presale project that wants to make blockchain gaming much more attractive to casual and traditional gamers.
To do that, the project will develop two main games – one play-to-earn game that utilizes blockchain technology and rewards players, and another free-to-play game that is easily accessible and available in app stores.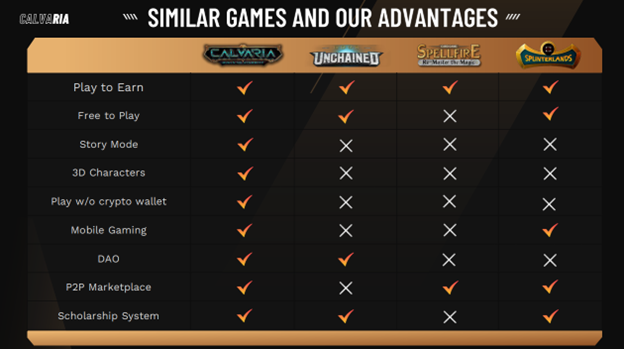 The developers want to appeal to casual gamers by gradually getting them interested in P2E and blockchain gaming, rather than forcing large up front costs on new players.
Most P2E games requires players to not only have experience of using crypto technology – such as having a wallet – but requires purchasing expensive NFTs to even get started playing.
Calvaria will appeal to players by adding features such as a visible lifetime tracker – that shows how much a player would have earned if playing the P2E version of the game – and a gameified educational element that will reward players with bonuses for learning about the crypto space.
The project will also feature a DAO for governance, staking of the native RIA token, and a scholarship system.
Calvaria – Duels of Eternity
The main game, Duels of Eternity is a battle card game set in the afterlife that sees different warring factions battle each other for supremacy and is shaping up to be one of the best play-to-earn games.
Each unique faction has its own design and agenda and the wider game features an overall story mode.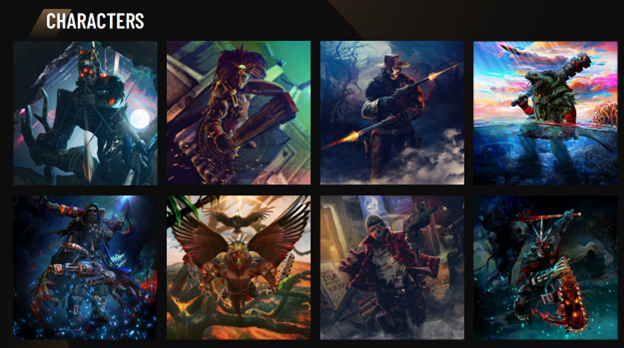 That remains in development but two mini-games are already live and an NFT battleground game will go live soon.
Unlike other popular battle card games, Duels of Eternity will also be played out in full 3D.
Gaming favorites such as Fortnite, Roblox, and others have stayed popular over months and years because they are consistently redeveloping and improving their games.
Calvaria is planning to do the same with various expansions and a widening of the universe in the coming months and beyond.
Calvaria Presale
Calvaria is currently in stage one of its presale for the native RIA token and has so far raised around $100,000.
In total there will be ten stages of the presale with 300 billion of the max 1 billion token supply on offer, with each stage seeing an increase in price.
Calvaria features a fully doxxed and verified team and is built on lightning-fast layer 2 solution Polygon.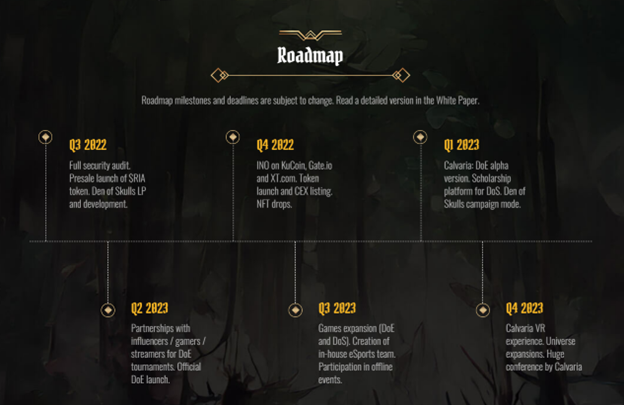 The developers are promising a number of exciting updates in the coming months and into 2023.
They have already partnered with major exchanges KuCoin and Gate.io for their main token launch, while the Calvaria NFTs will be dropping by the end of the year.
Next year will also see the Calvaria team develop an animated series and a comic strip, while they continue work on expanding Duels of Eternity.
There is also a VR element to the game in development.
For more information on Calvaria, read through the project whitepaper and join the Telegram group.