Another week, another round of Crypto Tidbits. Over the past week, Bitcoin (BTC) has traded in a crazy range, moving between $6,000 and $8,350 in a fashion that seems very reminiscent of 2017. This came as a slew of positive news graced the cryptocurrency and blockchain market.
Throughout the past seven days, a startup was revealed to be bringing crypto asset adoption mainstream, Facebook moved one step closer to launching its own blockchain-friendly network, and the financialization of the industry continues to occur.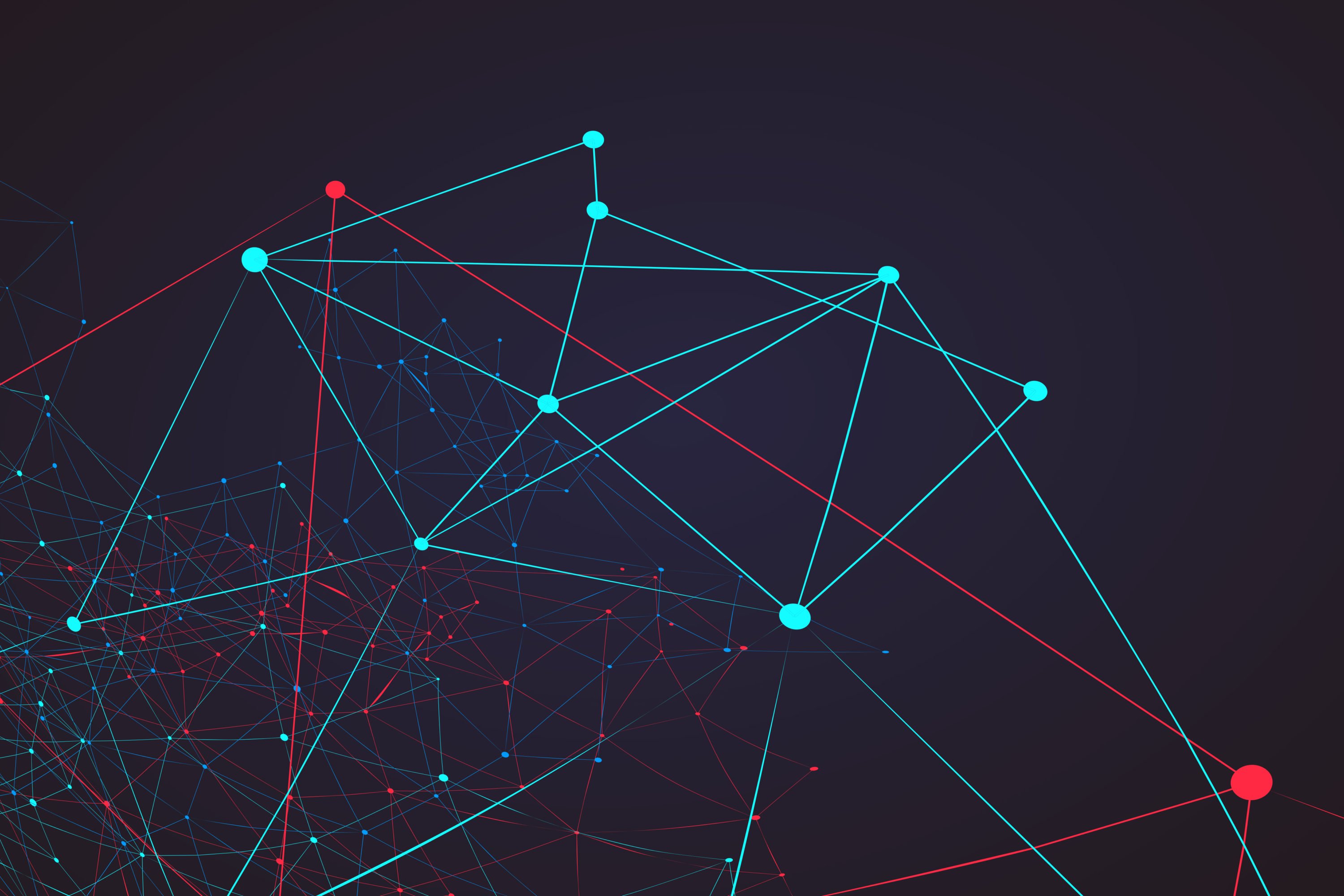 Crypto Tidbits
Facebook Crypto On The Horizon, Company Opens Blockchain Firm In Switzerland: Quietly discovered by Reuters on Friday, technology giant Facebook has recently established a new company in Switzerland. The new firm is purportedly centered around blockchain and payments, likely pertaining to the company's rumored "Libra" project. This has only been corroborated by the fact that the new company is registered as "Libra Networks", and was registered weeks ago to "provide financial and technology services and develop related hardware and software". Just last week, we reported that Libra was revealed to be a cryptocurrency payments ecosystem meant to curb fees, and that Facebook was staffing up (22 roles open on its career portal) for that division. And after that news broke, Facebook was revealed to have begun to roll back its ban against crypto- and blockchain-related advertisement content.
Bitstamp Selloff Results In Bitcoin Plunge To $6,100: On Friday, Bitcoin slipped from $7,800 to $6,100 on Bitstamp. Evidence is mounting that a single actor, or group of entities, catalyzed this move with mere clicks of their mouses. As recently noted by Adamant Capital's Tuur Demeester, the rapid collapse was led by serious sell orders on Bitstamp. Some have suggested that this was in a bid to manipulate the value of the BitMEX's perpetual swap for Bitcoin, specifically in an attempt to liquidate the millions of dollars of shorts racking up over recent days and weeks. As Three Arrows Capital's Su Zhu suggests, someone tried to exploit BitMEX's mark price by placing a large sell order on Bitstamp, which the former exchange draws data from to determine its index. Order book history seemingly corroborates this theory, as an entity placed a massive 2,000 BTC sell order at $6,500 on Bitstamp, seemingly in a bid to depress the price for a short period of time.
Coinbase May Soon Acquire Xapo's Bitcoin Custodian: In an impeccable sign of the times, sources tell The Block that Coinbase may soon acquire Xapo, one of the first and most startups in the cryptocurrency space. The San Francisco-based cryptocurrency giant is "in advanced talks" to purchase Xapo, a Zurich-headquartered custodian that purportedly owns at least 5% of all BTC in circulation. Sources, who are "people familiar with the matter", tell the outlet that Coinbase has an offer of $50 million and added contingent "earn-outs" on the table, but that Xapo has yet to shake on the proposed deal. They add that Coinbase and Fidelity's resident crypto division, Digital Assets, have been duking it out over this deal, which is massive in and of itself. So far, as hinted at, Coinbase has the lead and was quicker on the draw, as the budding startup looks to bolster its embryonic custody business in a renewed drive to appeal to institutional players.
Coinbase Sees Massive Custody Interest: In a similar string of news, Brian Armstrong, the technologist-turned-chief executive of Coinbase, revealed that his firm's custodian crossed $1 billion worth of assets under management (AUM) this week, which was sourced from 70 institutions. Armstrong adds that this sum continues to grow by $150 million, signaling immense interest from the non-retail audience. And in a Q&A session held on Wednesday night, the entrepreneur noted that Coinbase Pro's volume is now 60% institutional.
Cryptocurrency Cynic Flips Bullish, Acknowledges BTC's Value: During a recent Bloomberg podcast, which Forbes cited, Mark Mobius, the 80-something-year-old founder of Mobius Capital Partners, divulged some things that some would have never expected him to say. Mobius, who once dubbed Bitcoin a "real fraud" in a Jamie Dimon-esque fashion, stated that BTC is likely to be "alive and well", uh, well into the future. The investor, deemed "legendary" and "veteran", by his peers, then added that he knows there is a need, even a desire for global individuals to have a way to transact and transfer value "easily and confidentially".
U.S. SEC Delays Bitwise Bitcoin ETF: According to a report from CoinDesk, the verdict on the Bitcoin (BTC) exchange-traded fund (ETF) application from California-based crypto upstart Bitwise Asset Management has been delayed once again. In a document published Tuesday morning, the U.S. Securities and Exchange Commission (SEC), who presides over such products, revealed that it won't be issuing a final verdict (approve or deny) just yet. Interestingly, the regulatory entity has yet to comment on the proposal from VanEck and SolidX, which many investors believe has a higher chance of succeeding. The deadline for that proposal is coming up.
Samsung's Budget Smartphone May Soon Integrate Blockchain: In a comment given to Business Korea, a local English outlet, a managing director of Samsung's Wireless Business Division, Chae Won-Cheol, explained that his team will "lower barriers to new experiences by expanding the number of Galaxy models that support blockchain functions". Won-Cheol adds that Samsung will "expand [its] service target countries" after launching blockchain-related features in Korea, the United States, and Canada, the seeming testbeds for this roster of products. This comes after the Galaxy S10 — Samsung's latest flagship smartphone — was revealed to have a native digital asset offering in the form of a cryptocurrency wallet.
HTC Looks To Bring Blockchain Mainstream: Announced Saturday at New York's Magical Crypto Conference, hosted by Litecoin's Charlie Lee, Samson Mow of Blockstream, Whale Panda, and Riccardo Spagni, the HTC EXODUS 1s is expected to be a more "value-oriented" version of its predecessor. The Taiwan tech giant estimates it will cost around $200 to $300, about one-third the price of popular handhelds today. The EXODUS 1s, slated to be released by Q3 of 2019, will purportedly be the first consumer-facing smartphone to have full node capabilities, giving its users the opportunity to download the full Bitcoin blockchain to their phone, disvaluing third-party nodes that can be manipulated and improving privacy.
Bakkt Looks To Launch Bitcoin Futures By July: Revealed Monday, Bakkt, the Intercontinental Exchange's independent crypto initiative, will be launching its physically-backed futures contract in July. According to a Medium update from its chief executive, Kelly Loeffler, the product will take two forms: 1) a daily settlement future; 2) monthly futures. This confirms rumors that the platform was looking to launch a vehicle for a same-day market. Bakkt expects the soft launch of this product by July, explaining that it intends to iron out any kinks in the coming weeks.
Startup To Allow Consumers To "SPEDN" Bitcoin At Whole Foods, Gamestop, More: Announced Monday in a Medium post, Flexa, a little-known startup looking to make "cryptocurrency spendable everywhere", will be making Bitcoin, Bitcoin Cash, Ethereum, and Gemini's in-house stablecoin available to spend in 30,476 retail outlets. Chains accepted the aforementioned digital assets include Crate & Barrel, GameStop, Lowe's, Nordstrom, and arguably most importantly, the Amazon-owned Whole Foods. It has been reported that the aforementioned chains have agreed to participate in the Flexa ecosystem, implying partnerships. To accomplish this, Flexa has launched an app it calls "SPEDN" (a play on Bitcoin community not so inside joke "HODL"). This app, currently only available for Apple devices, allows users to deposit cryptocurrency into Gemini-run wallets, then use their phones in physical stores as a way to purchase goods as normal.
Featured Image from Shutterstock