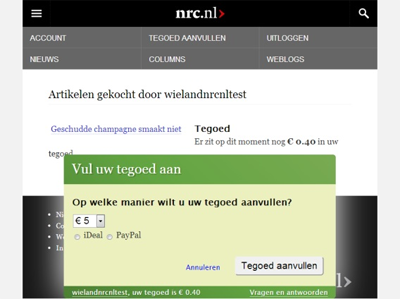 NRC Handelsblad, a well-known Dutch news publication has announced that they intend to allow users to buy individual news articles for a small fee — and they're accepting payments in bitcoin soon.
Currently, the publication allows users to pay using PayPal or iDeal, and also says they'll integrate credit cards.
The move is interesting in that a major publication is allowing users to make micropayments using digital currency. It's unclear just how popular this will be, but it's an option nonetheless.
Whether or not other publications will follow suit is yet to be seen, though. In the world of online media consumption, however, users expect to get content in exchange for display advertising. Is this the new age of online news delivery? (via NRC Handelsblad)