Crypto markets have continued to slide today following a dump that accelerated at the weekend, resulting in over $100 billion leaving the scene over the past seven days. The market mayhem has coincided with a second US Congress hearing on Facebook's Libra project.
Libra Lambasted From All Sides
A second hearing has been schedule for today as US senators grapple with the concept of a tech giant controlling the finances of potentially a third of the planet's population.  As a follow up from the proposed 'Keep Big Tech Out Of Finance' bill, the hearing will examine the impact on consumers, investors and the American financial system.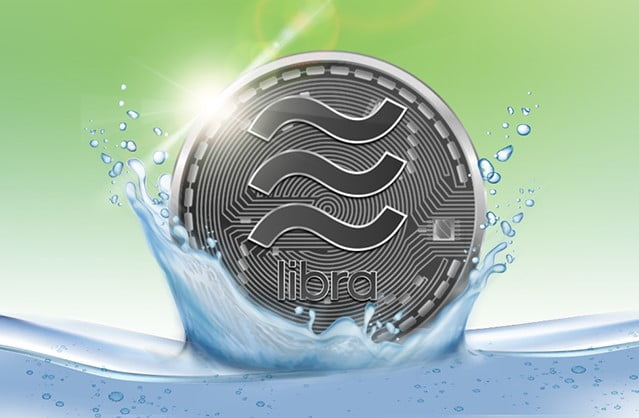 Bloomberg's Kurt Wagner said that the Facebook trust deficit is extremely high at the moment, adding that during the previous hearing a number of senators said they would not trust the social media giant with a new currency. ConsenSys attorney, Joyce Lai, continued to explain that there are a lot more blockchain and crypto projects out there beyond Facebook's proposed offerings.
Chief Executive Officer of Calibra, David Marcus, said that Facebook wants to work with regulators and 'do the right thing' but the skepticism is still extremely high. Anchor Emily Chang pointed out that several nations such as India have already imposed a ban on any Facebook financial products before they have even got off the ground.
In China the entire platform is blocked to already Facebook has lost over a third of the planet in terms of potential markets. Other nations are likely to follow if they view Zuckerberg and his big tech consortium as a threat to their own sovereignty.
The second hearing, which is expected to have twice as many members in attendance, will see Marcus grilled again with Wagner suggesting that it will be more aggressive than yesterday.
Fundstrat's Tom Lee observed that there will be someone batting for the crypto industry in the form of CoinShares Chief Strategy Officer, Meltem Demirors, who will also be on the panel. Lee added:
"Meltem is easily one of the most capable people to represent crypto. I am rooting for her."
Crypto Markets Crumble
Bitcoin has been due a larger correction so the likelihood of the Libra lambasting being the cause is minimal. Recent comments by US Treasury Secretary Steven Mnuchin have also been viewed as bullish for Bitcoin as he acknowledged it as a store of value.
At the time of writing BTC had dumped 13 percent on the day in a slide back to $9,400. Ethereum was down a similar amount clinging precariously on to the $200 level, and Ripple's XRP had fallen below $0.30 for the first time in two and a half months.
Facebook hearing aside, Bitcoin could well be on its way to support in the $8,000s as the correction plays out.
Image from Shutterstock