The US Federal Bureau of Investigation is looking to speak to those investors burned by what has perhaps become the best known scam in cryptocurrency history, Bitconnect.
The word Bitconnect is now synonymous with scams targeting the cryptocurrency community. It was not only one of the more brazen efforts but also one of the most successful, creating many victims after its collapse.
Could the End of the Bitconnect Story Finally be in Sight?
Bitconnect (BCC) was first launched by an initial coin offering (ICO) in December 2016. The project purported to be part open-source cryptocurrency and part high-yield investment scheme. However, its multi-tiered marketing strategy caused many to call it out early as a Ponzi scheme.
The company claimed to generate a massive 40 percent return for its largest investors through its lending platform. Additionally, a unique trading bot would multiply those Bitcoin investments made into Bitconnect – or so it was claimed.
In the profit-hungry environment of 2017, Bitconnect attracted many investors. BCC tokens even managed to get into the top 20 coins listed on Coinmarketcap, before the whole pyramid came crashing down.
In January 2018, Bitconnect announced that it was shutting its lending and exchange platform down via its now-defunct website. This caused the price of the BCC token to plummet.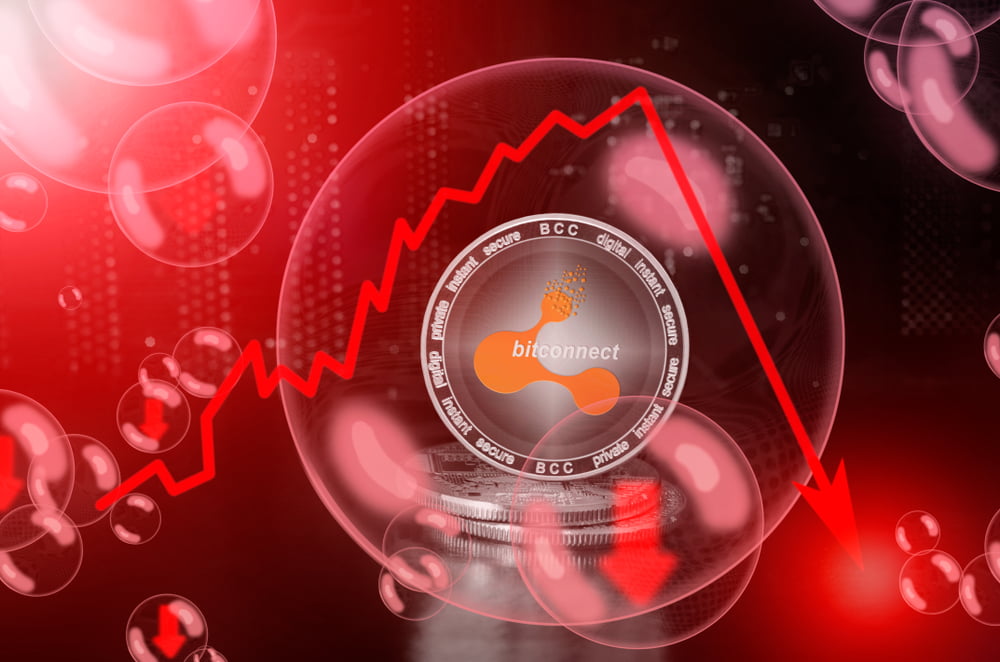 According to The Next Web, the official reason given for the abrupt decision to cease business was "bad press". However, most of this was caused by a list of legal troubles from several different jurisdictions – themselves a direct response to the legitimacy of the claims made about the profitability of the scheme.
Over a year after Bitconnect shut down, the FBI is finally doing a thorough investigation into those behind the scam. According to a post on the government organisation's official website, those who invested in Bitconnect are encouraged to contact the government investigation organisation with regards their involvement.
In addition to generic contact details, the questionnaire requests that victims of the scam answer some questions specific to their investment in Bitconnect. These include: how they heard about it, how much was invested in the scheme, and their account details at Bitconnect.
The full scope of the investigation into the scam is unknown for now. However, some are expecting the FBI to go after more than just the top brass at Bitconnect.
Shit just got real when it comes to Bitconnect. Now it's full blown Criminal case building, no longer just civil. Youtube promoters and bloggers who shilled this ponzi will finally get made examples of,through criminal prosecution by the FBI #cybercrime https://t.co/Ibctx9iBI1

— Digital Forensics Indonesia ?? (@DFI_Indonesia) February 20, 2019
Of course, Bitconnect's sudden rise through 2017 was aided by many cryptocurrency influencers. YouTube channels shilled the project to their followers, along with an army of promoters paid by Bitconnect to hawk the "investment opportunity" across social media. Some of those singing its praises have since disappeared. The whereabouts of others is reported in the following video:
Whether the investigation will target those shilling BCC to their followers remains to be seen at this early staff. However, if you got involved in Bitconnect as an investor, you can find the FBI questionnaire here.
Related Reading: Move over Twitter: Crypto Scams Have Infiltrated Facebook
Featured Image from Shutterstock.