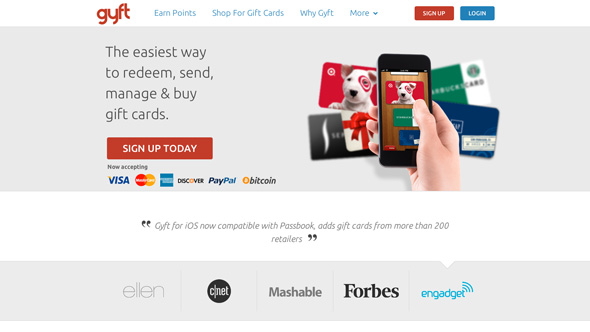 Gift card-buying service Gyft has today announced the introduction of what has been aptly named Gyft Points, a program which allows users to earn 3 percent back in points (where each point is the equivalent of one U.S. penny) in purchases going back to the first day the user originally joined Gyft. These points can subsequently be used on future gift card purchases.
"If anyone has ever questioned the benefit of using Bitcoin vs a credit card – we now have an answer to that! We think this is the best rewards program available anywhere – beating all major credit card companies and we're hoping that this really drives more Bitcoin usage and adoption," said a Gyft's head honcho Vinny Lingham on a Reddit announcement.
Another announcements today include the acceptance of PayPal and 10,000,000 free Gyft points to be given away from now until the end of the year in order to reward customers for using the service.