The big anticipation this week is for Ethereum's Constantinople hard fork but Tron will also be forking before month end. Traditionally hard forks and network upgrades are bullish for crypto assets but in light of the recent massive market dump the effect on prices may be harder to ascertain this time.
Tron to Fork on Feb 28
Project founder Justin Sun made the announcement a few hours ago via twitter. In it he stated that there will be four primary upgrades and new features;
#TRON will launch 3.5 hard fork upgrade on 2/28. New Features: 1. multi-sig and acct mng, institution ready 2. Dynamic energy adjustment to real-time network performance 3. 50% up performance & res usage 4. Better VM safety, events server for Dapps. Go! #TRX $TRX

— Justin Sun (@justinsuntron) February 24, 2019
The multi signature and account management upgrade provides more security for blockchain transactions. According to Sun it is one of the things needed for institutional involvement and the collaboration with BitGO will make Tron institution ready;
"Multi-sig, acct mng and custody are three major requirements from institution. Recently we have received numerous demands from hedge funds, mainstream investors and financial institution. With 3.5 upgrade and the partnership with @BitGo, #TRON is ready! "
The second upgrade is a dynamic energy management system designed to improve blockchain efficiency. Energy consumption is a big concern for the heavyweights such as Bitcoin and Tron recognizes that it needs to address this issue to streamline network performance and energy management.
Performance is the third issue to be improved with a claimed 50% upgrade for the network. Tron so far has outperformed its rival Ethereum in terms of transaction speeds and this boost will make it even better though there were no specifics on how this would be achieved.
The Tron Virtual Machine gets the fourth upgrade with a number of security enhancements and improvements for dApp developers. An event server for dApps will also be launched as part of the Odyssey 3.5 network upgrade.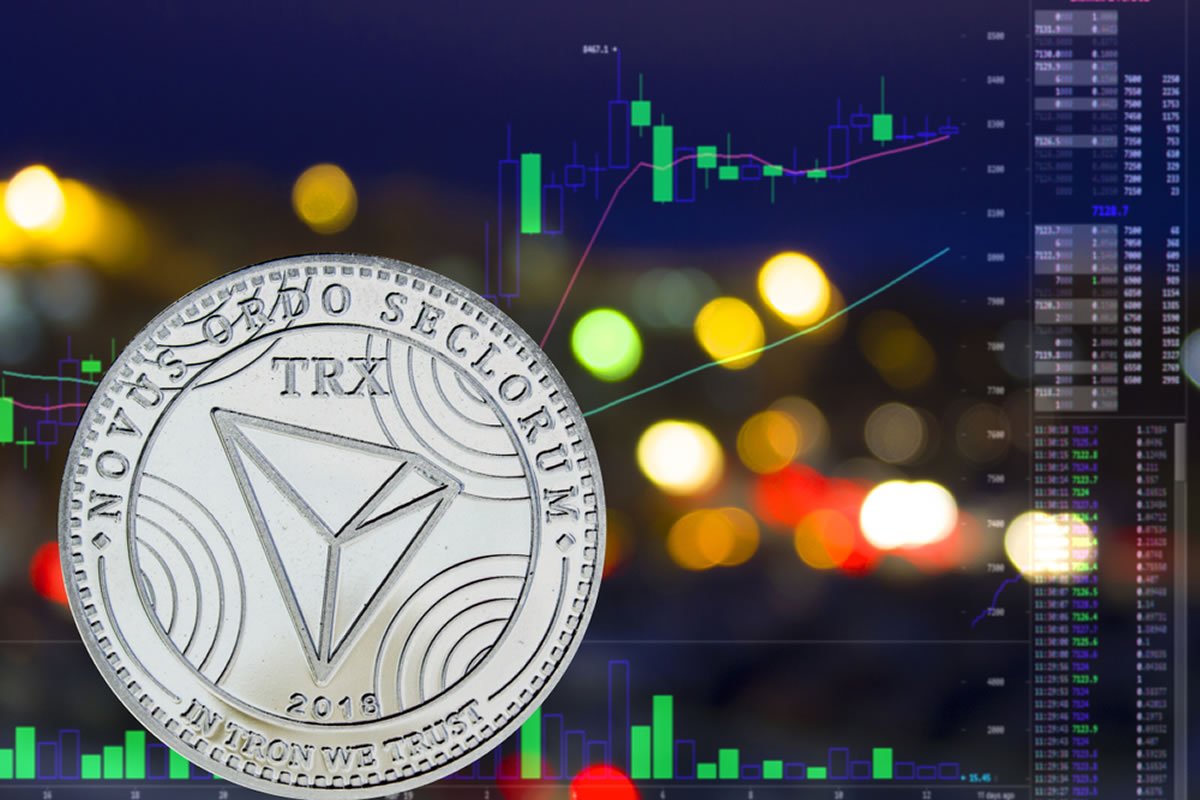 TRX Market Reaction
Currently crypto markets are still licking their wounds from the epic $17 billion dump that occurred yesterday. No crypto asset has escaped the purge but some have fared better than others. The majority of cryptos, including Tron rivals Ethereum and EOS, have dumped double figures. ETH shedding 14% and EOS getting smashed 15%.
Tron has only lost just over 5% in the recent slide as it fell back to $0.024. Against Bitcoin it has actually climbed 4.2% to 650 satoshis. TRX volume as surged from $160 million to $350 million and it has actually started to recover at the time of writing, up 7.4% from its daily low a few hours ago.
A flippening is imminent and Tron is now only $10 million or so away from Stellar in eighth place in terms of market cap. TRX currently has $1.63 billion market cap and is likely to climb the charts again this week.
Over the past week TRX has remained stable despite the huge market wide pump and dump. In 2019 it has been one of the top performing altcoins with a gain of 30% since January first. This week's hard fork and network upgrade is likely to push prices even higher for TRX.
Image from Shutterstock