Bitcoin forayed into the financial markets ten years ago and became a benchmark asset to a new wave of trading instruments now known as cryptocurrencies. But for South Africa's richest woman Magda Wierzycka, it is not worth an investor's dime.
The co-founder & chief executive of financial services company Sygnia Asset Management said in an interview that she wasted a lot of her money on buying bitcoin. She called the cryptocurrency "the biggest skeleton in her investment closet," adding that her husband never forgave her for losing money on a nascent investment vehicle.
"I bought my first Bitcoin at $4,000 and my last Bitcoin at $18,000, and watched it plummet – literally – the week after," Wierzycka said. "I was completely caught up in Tulip Mania, I completely bought into the story that this is the digital gold – the digital store of value."
The billionaire investor was referring to bitcoin's famous yet notorious bull run towards the $20,000 level in December 2017. Influenced by a fresh wave of interest in then-booming initial coin offering market, bitcoin surged by more than 250 percent against the US dollar in just less than two months. The volatile upside prompted many investors to purchase the cryptocurrency at local highs. But the bubble popped eventually that later wiped off more than 80 percent of capitalization off the bitcoin market.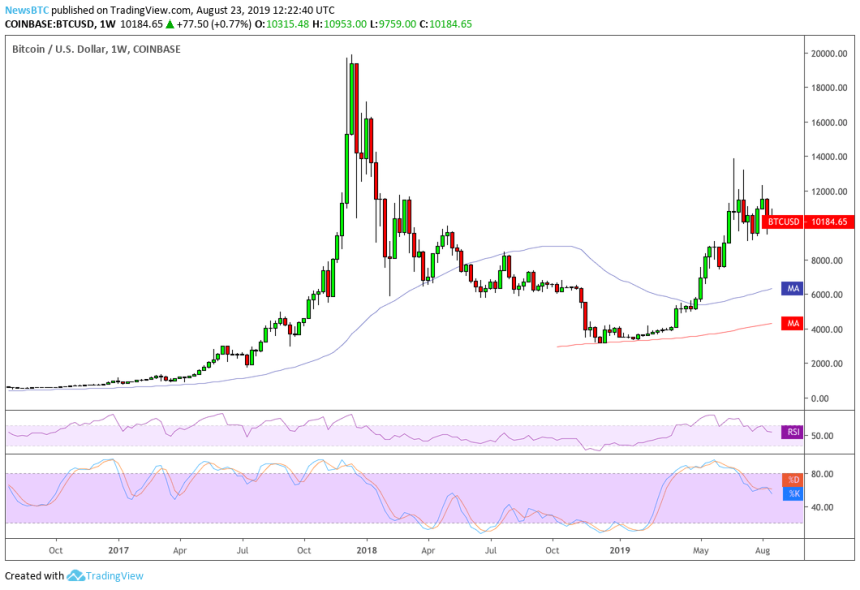 Trust Issues
Bitcoin established a session bottom near the $3,100 area in December 2018. It has since recovered by more than 200 percent, now priced above the $10,000 level. But that is still not enough to fill the trust void, believes Wierzycka.
"I don't care. I've lost so much money. I trust nothing [like bitcoin] any longer," she said.
The shift-in-attitude appeared reminiscent of uncountable stories investors shared on social media platforms after losing money to 2018's bitcoin crash. Peter McCormack, a cryptocurrency podcaster, shared his experience of losing about $1 million via the Guardian. He wrote in his first-person account:
"At first, I deposited £5,000; at the time, January 2017, bitcoins were about $600, so I bought seven or eight and spent the rest on other cryptocurrencies. But over the next few weeks, I became hooked and ploughed in a large chunk of money – £23,000 in all […] At the end of 2017, bitcoin had reached almost $20,000 and my portfolio had ballooned to about $1.2m. That is when I got a little out of control."
But unlike Wierzycka, McCormack remained a bitcoin believer, evangelism that even led him to face a defamation lawsuit from the person who claimed to the original creator of bitcoin (read Craig Wright).
A compiled report prepared by Credit Karma showed that US citizens lost about $1.7 billion in 2018, according to their annual tax filings. With new projections coming in ahead of Bakkt's launch and halving event, analysts see bitcoin piercing its all-time high of $20,000 in the coming months.