Upon any visit to crypto Twitter or any online cryptocurrency community for that matter, and you'll be hard pressed to avoid over the top shilling of the recent IEO tokens, notably the Binance Launchpad-born tokens, Harmony One, Celr, Fetch, BitTorrent Token, and the Coinbase Ventures-backed Matic.
While the shilling may be relentless, the incessant mentions of these tokens could be other crypto traders doing the community a solid. A common thread throughout the crypto space is that these hot and hyped, shiny new tokens have serious momentum behind them, and have never experienced a bull market before.
Matic, Fetch, Celr, BitTorrent, Harmony One: IEO Coins Could 1000x
During the 2017 crypto bull run, there were two major factors in capturing the mainstream media and public's attention: Bitcoin and its meteoric rise to its all-time high of $20,000, and the initial coin offering craze that allowed eager crypto investors to get in on the ground floor of a blockchain or crypto startup, and often led to enormous gains. But that bubble popped, and ICOs quickly found themselves in the crosshairs of the United States Securities and Exchange Commission and those that launched the popular crowdfunding efforts are being accused of unlawfully offering unregistered securities.
Related Reading | Matic Moons on Binance Launchpad Endorsement 
Now, as a new bull market begins to take shape, crypto analysts are expecting tokens born from a new crypto crowdfunding trend called the IEO – the initial exchange offering – to replace the ICO explosion, and the early coins birthed by such a format could bring crypto investors who buy and hold the new assets as much as "1000x" returns in future.
I haven't said anything so far about$ONE$MATIC$BTT$CELR$FET

But if the past ICO pattern repeats, some of the new IEO coins may deliver 100-1000x returns from IEO price/lows with Buy & Hold approach

Does any of them have a potential & Why?#Bitcoin #Crypto #IEO REPOSTING

— Trading Room (@tradingroomapp) June 11, 2019
According to one crypto analyst, these IEO tokens, namely the Binance Launchpad tokens, are primed and ready to become the top performers during the next crypto bull run that is starting to take shape. The bullish analyst believes that these IEO tokens could repeat the pattern of the ICO boom, and "may deliver 100-1000x returns" with a buy and hold strategy.
This means that simply buying an IEO early enough, could bring investors 1000x returns without having to make any additional trades.
Price Discovery and Lack of Resistance Can Send New and Hyped Crypto Prices Sky High
It's not just IEO tokens like Matic and Harmony One that are being positioned by leading crypto analysts as the next bull run's top performers.
Like IEO tokens, some other, newer cryptocurrencies are garnering far more hype than any of the tokens from previous market cycles, except for maybe Litecoin, which has outperformed the rest of the space.
Other crypto coins with serious hype, are Ravencoin, Holochain, Tezos, Cosmos, and a select few others that have yet to experience a full-blown bull run. These tokens have also performed relatively well throughout the bear market.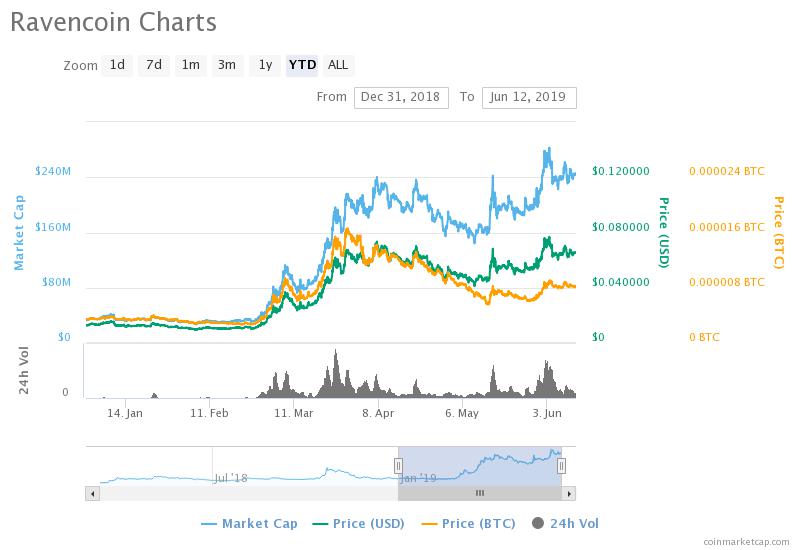 Part of the reason for these tokens to surge so strongly, is due to the lack of the assets ever going through price discovery, and the lack of overhead resistance between current prices and the moon. But beyond these technical reasons, each of the IEO projects is also fundamentally sound, and has already received the support of the crypto exchange they were launched on.
Related Reading | Ravencoin, HoloChain, and Binance IEO Altcoins Expected To Skyrocket Next Bull Run
In a market driven on pure speculation, the most hyped coins often perform the best regardless of use case, price, ROI, and more. Such hype  could cause investors to FOMO hard into these shiny new tokens and cause them to 1000x as analysts suggest.