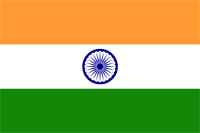 Following a public advisory issued this week by the Reserve Bank of India (RBI), it is now being reported that several bitcoin exchanges have already closed their doors either permanently or temporarily, according to bitcoin news website CoinDesk.
Bitcoin trading service INRBTC, having heard the RBI warning on bitcoin, is reported to suspend trading indefinitely. The fear? Transactions could possibly be considered in violation of the country's preventive money laundering laws.
"The only option left now is suspend the services until further arrangements can be made," said INRBTC. "All pending orders will be cancelled and the deposits on those orders will be refunded 100 per cent to the users."
CoinDesk also reports that buysellbitco.in has also suspended trading, pending a better understanding of how bitcoin fits in with current financial regulations.
"This is being done to protect the interest of our customers and in no way is a reflection of bitcoin's true potential or price," they said.
The Hindu also reports a number of other exchanges have closed up shop. It's an interesting phenomena, but understandable. Exchanges most certainly do not want to be crossing the line until clearer legislation is in place. (via CoinDesk, via The Hindu)