New Hampsire-based Lamassu — the manufacturer of one of the leading bitcoin ATMs available today — has announced the release of something they are calling Rakía, a brand-spanking-new open source back-end system that will redefine how the company's network of ATMs in use around the world are utilized by customers.
Operators of the Lamassu devices — which presently allow consumers to buy butcoin with fiat currency in a matter of seconds — will be independent nodes, and won't have to rely on a centralized service. According to Lamassu, these operators will have complete control over setting pricing, commission fees, and background trading operations. On top of that, operators will potentially be able to accommodate integration with "any relevant Bitcoin service or software."
The software can be view on GitHub here.
When using Lamassu's Santo Tirso stand, these devices can be transformed into two-way ATMs, allowing the end user to buy bitcoin with fiat and also sell bitcoin in exchange for local currency.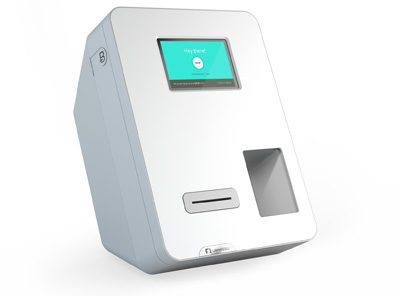 Read more: Lamassu Announces a Modular Two-Way Bitcoin ATM System
That's really where the beauty of Rakía comes in. The company says:
[blockquote style="2″]One use case of the Rakía platform would be to have a two-way Lamassu machine in two international airport hubs. Another, remittance between developed and developing nations. A third: a bankless-ATM.[/blockquote]
"It's important to note that we don't plan to be the next Western Union, Moneygram or Travelex," said Lamassu CEO Zach Harvey. "We want to create a platform for thousands of small businesses to compete against these legacy financial institutions, and against each other. These are markets in dire need of fierce competition to bring down transfer and exchange fees."
Because Rakía is open source, developers will be able to make tools that can make these machines even more useful, and Lamassu adds they too will continue to expand functionality as time progresses.
"This is an evolution of the Bitcoin ATM format. We've already spoken to several key Bitcoin businesses that are excited about integrating their services with our new Rakía platform," Harvey added. "What this means for our operators is that their machines are about to graduate from Bitcoin ATMs to full-fledged Bitcoin portals, granting users effortless access to remittance, cash exchange, cash withdrawal and bill-payment services."
Rakía will be demonstrated live at CoinSummit in London from July 10th-11th.