American stock exchange Nasdaq has named Chain as its official partner for its blockchain-based pilot program.
Founded in 2014, Chain is a renowned Californian startup that assists institutions and enterprises in setting up customized blockchain infrastructure. In its short span, the platform has provided its services to a diverse range of sector, including payments, capital markets, telecom, banking, and energy markets. Blockchain, which is an underlying technology of the digital currency Bitcoin, enables these organizations to transfer and store information — money, assets, etc. — on a public ledger system.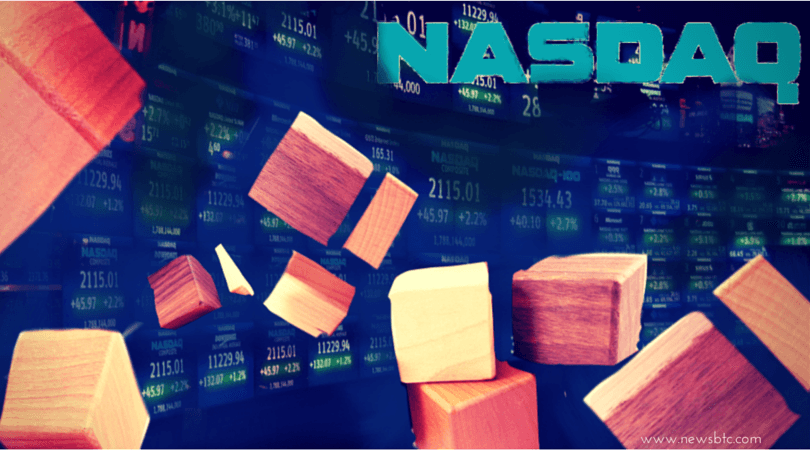 Nasdaq plans to integrate this technology into its pre-IPO trading vertical "Nasdaq Private Markets", an announcement it made last month. In doing so, the second-largest stock exchange will be issuing and transferring shares of privately-held companies using blockchain, thanks to the assistance it will receive from Chain.
"We are excited about the potential impact of this new endeavor with Chain on the transaction process," said Nasdaq CEO Bob Greifeld in a press statement, adding that the project will simplify the ways with which private companies store records.
"As blockchain technology continues to redefine not only how the exchange sector operates, but the global financial economy as a whole, Nasdaq aims to be at the center of this watershed development."
Chain CEO Adam Ludwin meanwhile acknowledged Nasdaq for lighting the torch to promote blockchain technology, and stated:
"Chain is thrilled to be working with Nasdaq on blockchain initiatives which will reduce the time, costs, and points of friction across the capital markets. Nasdaq's technology and thought leadership in creating new, dynamic markets will carry over into the blockchain space in truly disruptive ways."
Many government and private organizations have shown interests towards experimenting with the Bitcoin technology, including the Nasdaq's close competitor NYSE.