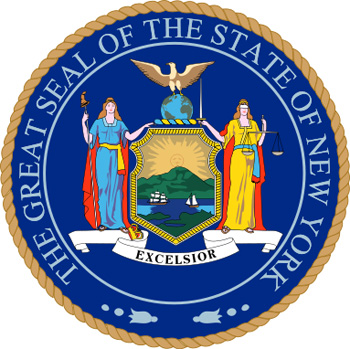 As Bitcoin stands in the limelight, the inevitability is that governments are also watching to make sure it is used by the population accordingly. Prime example: The New York State Department of Financial Services is looking into perhaps regulating Bitcoin businesses, and those that use other digital currencies.
In an upcoming hearing, the Department will discuss the currency and decide whether or not the possibility of issuing special licenses to Bitcoin businesses (referred to as a BitLicense) is on the cards. In a document, the Department noted the following:
"NYDFS launched its inquiry in part because of evidence that the cloak of anonymity provided by virtual currencies has helped support dangerous criminal activity, such as drug smuggling, money laundering, gun running, and child pornography."
But the Department's hearings are also designed to protect the consumer:
"NYDFS also believes that it is in the long-term interest of the virtual currency industry to put in place appropriate guardrails that protect consumers, root out illegal activity, and safeguard our national security."
Updates on this as they becomes available. There's not set date for the hearings yet. For now, the Department says "We look forward to continuing to work with the virtual currency industry as our inquiry proceeds."
Read the full document.